Bachelor of Science: Mechanical Engineering
Whether you're interested in robotics and advanced manufacturing or developing the next generation of vehicles, our Mechanical Engineering Program gives you the tools to design your own career. Exposure to cutting-edge labs and research ensure our graduates are ready for the industry on day one. 
Image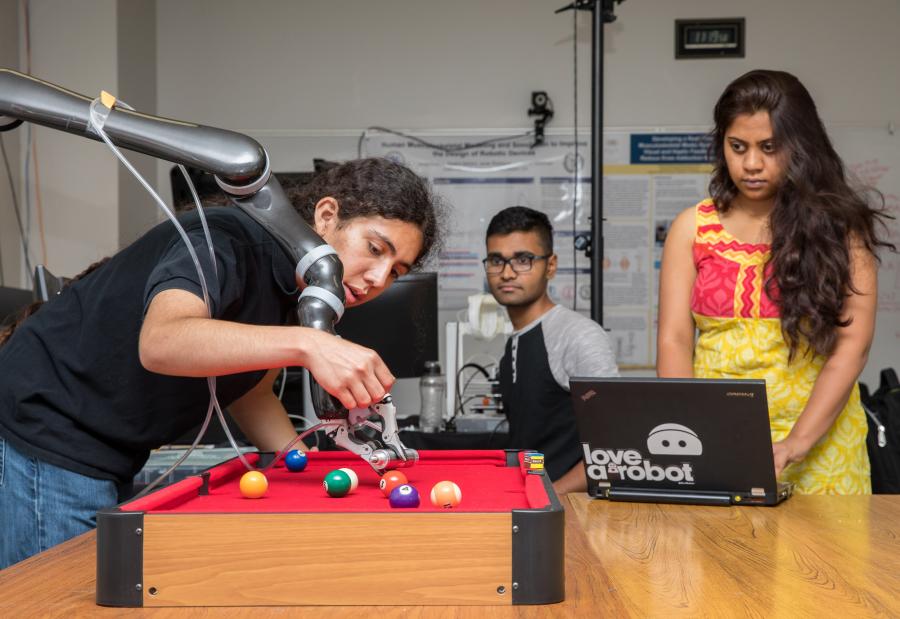 About the Program
CSULB's Bachelor of Science in Mechanical Engineering program, accredited by the Engineering Accreditation Commission of ABET, http://www.abet.org,  provides grounding in fundamentals such as math, physics, chemistry, and design. Our labs have modern equipment for undergraduate instruction, and senior-year electives provide opportunities to further explore areas of interest, such as Energy Conversion, Fluid Mechanics, Metallurgy, and more. 
Student Resources
Contact: 
Department Office: ECS-636
Phone: 562.985.1563
Department Chair: Jalal Torabzadeh
Department Coordinator: Clarice Ross
Mailing Address: 
Department of Mechanical & Aerospace Engineering
California State University Long Beach
1250 Bellflower Blvd.
Long Beach, CA 90840