Bachelor of Science: Environmental Engineering
Environmental engineers implement solutions to address and mitigate environmental challenges, ensuring eco-friendly development of infrastructure and systems. Our project-based approach ensures those who want to build the sustainable future of tomorrow have the tools that they need.
Image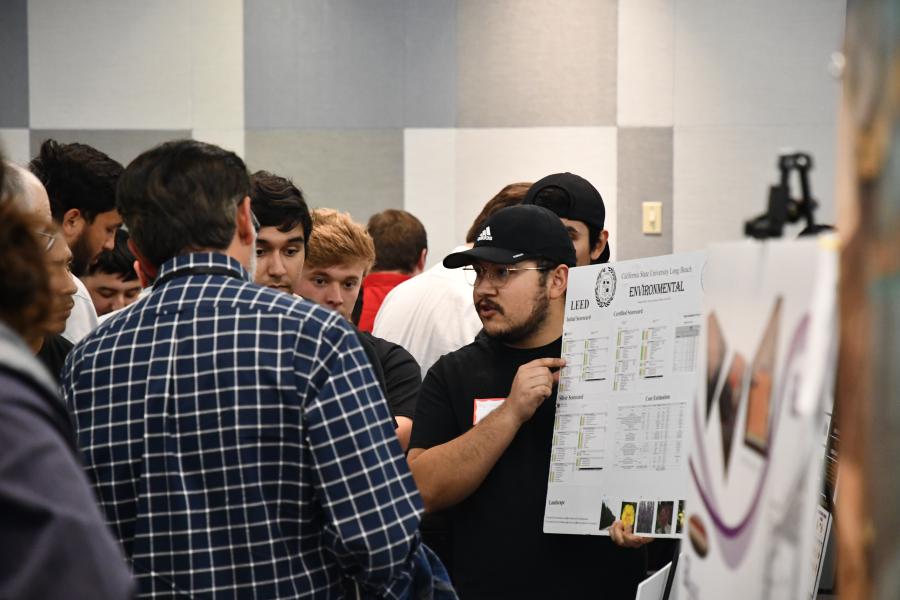 About the Program
Started in 2022, this program is designed to prepare graduates for a variety of careers within the environmental engineering field, creating expertise in water quality and management, pollution mitigation control, air quality control, renewable energy sources, and policies and regulations governing industry and government. 
Student Resources
Academic Advisor: 
Jin Gi-Hong 
Associate Professor 
Undergraduate Advisor 
Contact: 
Department Office: VEC-104 
Phone: 562.985.5118 
Fax: 562.985.2380 
Email: cecem@csulb.edu 
Department Chair: Lisa Star 
Mailing Address:  
Department of Civil Engineering & Construction Engineering Management 
California State University Long Beach 
1250 Bellflower Blvd. 
Long Beach, CA 90840