Bachelor of Science: Electronics Engineering Technology
As electronics become more ubiquitous, the tech industry is in growing need of Electronics Engineering Technologists to help with development and testing. CSULB's emphasis in hands-on learning ensures EET students are prepared for jobs in a number of industries.  
Image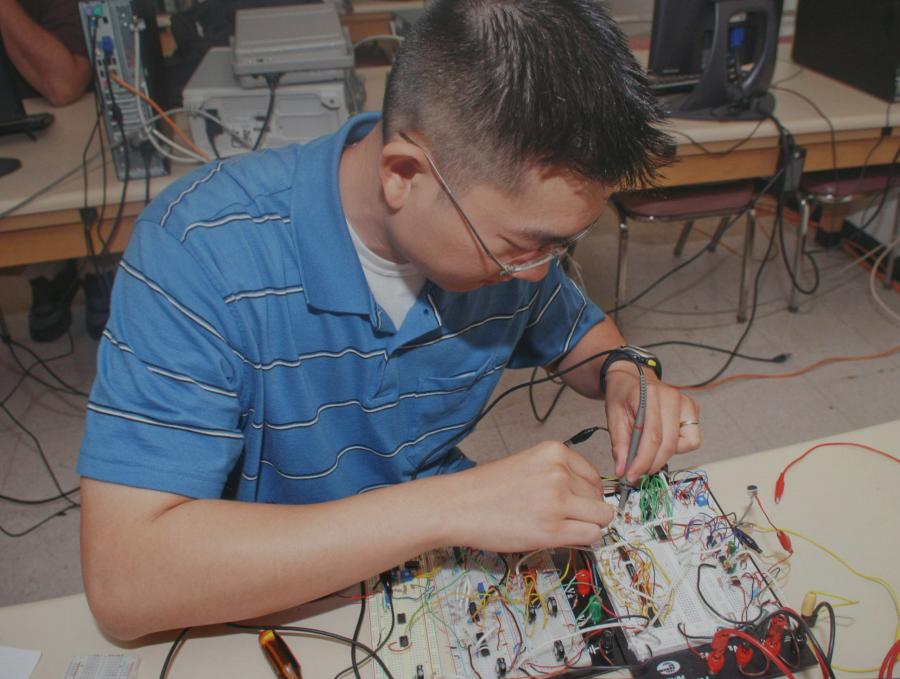 About the Program
The EET program prepares you for a position as a technologist, in the aerospace, computer, communications, biomedical, chemical, or power industries. Students learn about instrumentation, controls, microprocessors, microelectronics, biomedical electronics, communications, motors and generators, robotics, computer applications, programming, and interfacing. Classes are followed by three months of fieldwork for an approved employer.
Student Resources
Academic Advisor: 
I-Hung Khoo
Assistant Professor
Undergraduate Advisor
Contact: 
Department Office: ECS-561
Phone: 562.985.5102
Email: COE-EE@csulb.edu
Department Chair: Dr. Ebrahim Amiri 
Mailing Address: 
Department of Electrical Engineering
California State University Long Beach
1250 Bellflower Blvd.
Long Beach, CA 90840