Bachelor of Science: Civil Engineering
Civil engineers design, plan, and oversee the construction and maintenance of important infrastructure such as roads, bridges, buildings, and water supply systems to ensure they are safe, efficient, and sustainable for the community. Whether it's design-build competitions or cutting-edge marine construction labs, our students get the hands-on experience to succeed in the industry and create a lasting impact on society.
Image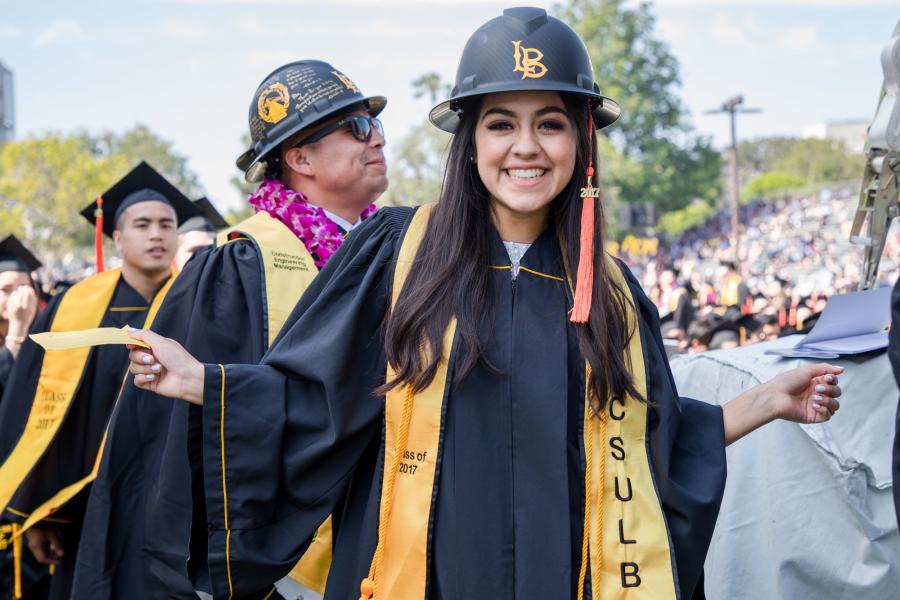 About the Program
Accredited by the Engineering Accreditation Commission of ABET, http://www.abet.org, this program provides the broad background needed to succeed in civil engineering. Built around a core of mathematics and natural and engineering sciences, the program teaches students the essential tools and problem-solving ability to work in industry or prepare for civil engineering graduate studies.
Student Resources
Academic Advisors: 
Jin Gi-Hong 
Associate Professor 
Undergraduate Advisor (A-L) 
Mehran Rahmani 
Assistant Professor 
Undergraduate Advisor (J-Z) 
Contact: 
Department Office: VEC-104 
Phone: 562.985.5118 
Fax: 562.985.2380 
Email: cecem@csulb.edu 
Department Chair: Lisa Star 
Mailing Address:  
Department of Civil Engineering & Construction Engineering Management 
California State University Long Beach 
1250 Bellflower Blvd. 
Long Beach, CA 90840