2022 Commencement
Commencement Speaker Erik Takayesu asked the College of Engineering's more than 1,200 graduates to imagine a life without engineers. "Well, I see absolutely nothing," he said. "Without engineers, the world would be a very scary place."
Takayesu told the audience that he recalls graduating from CSULB with an electrical engineering bachelor's degree and wondering what the future would hold. "I can remember very vividly what it was like to sit in your chair. Wondering what will it be like to leave a life of studies and embark on a life of work and career? Will I enjoy what I do and like the people I work with?"
As it turned out, Takayesu joined Southern California Edison in 1991. In his more than three decades with the utility, he has worked in grid operations, advanced technology and modernization, system planning, and wildfire mitigation. He was recently promoted to senior vice president of SCE's Asset Strategy & Planning organization. 
During the Commenceent Ceremony at Angel's Stadium Monday, Dean Jinny Rhee congratulated the graduates, as well as their families and friends. "I am humbled to stand before you as your Dean. You all are the future and to send you out into the world to do your part to make the world a better place, I'm grateful for the good work you will do and the impact you'll have on the region, the state of California, and beyond," she said.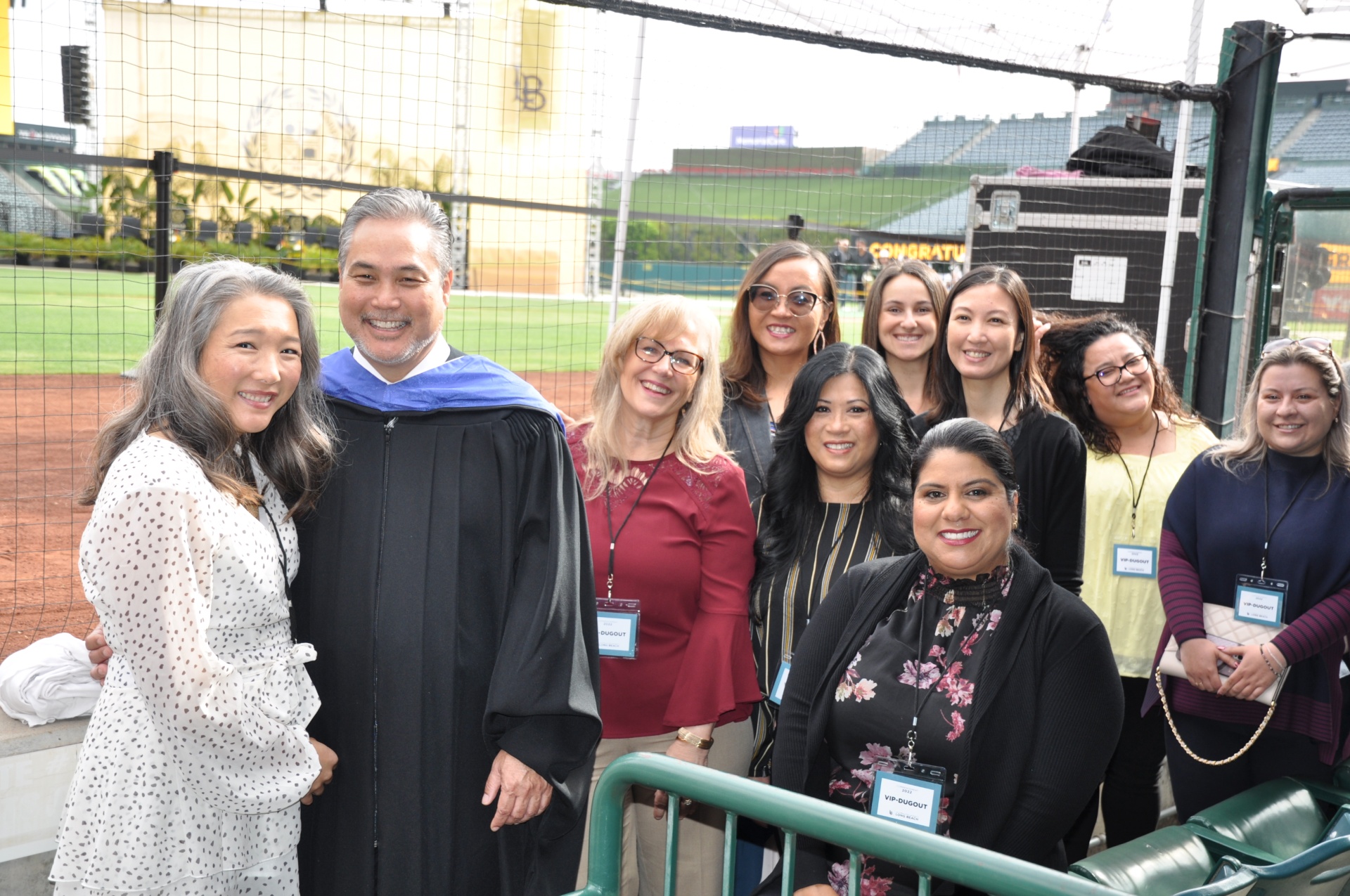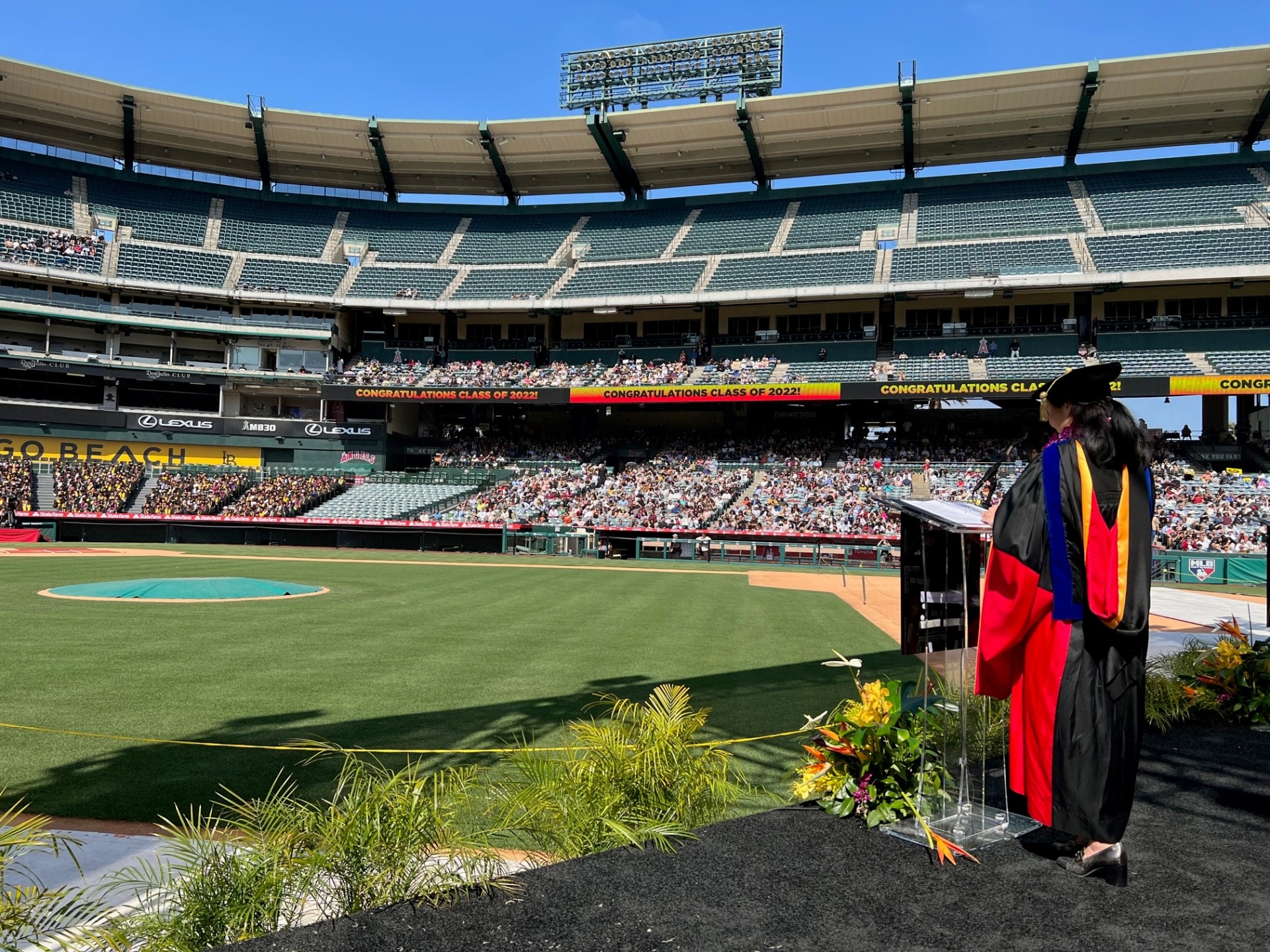 Image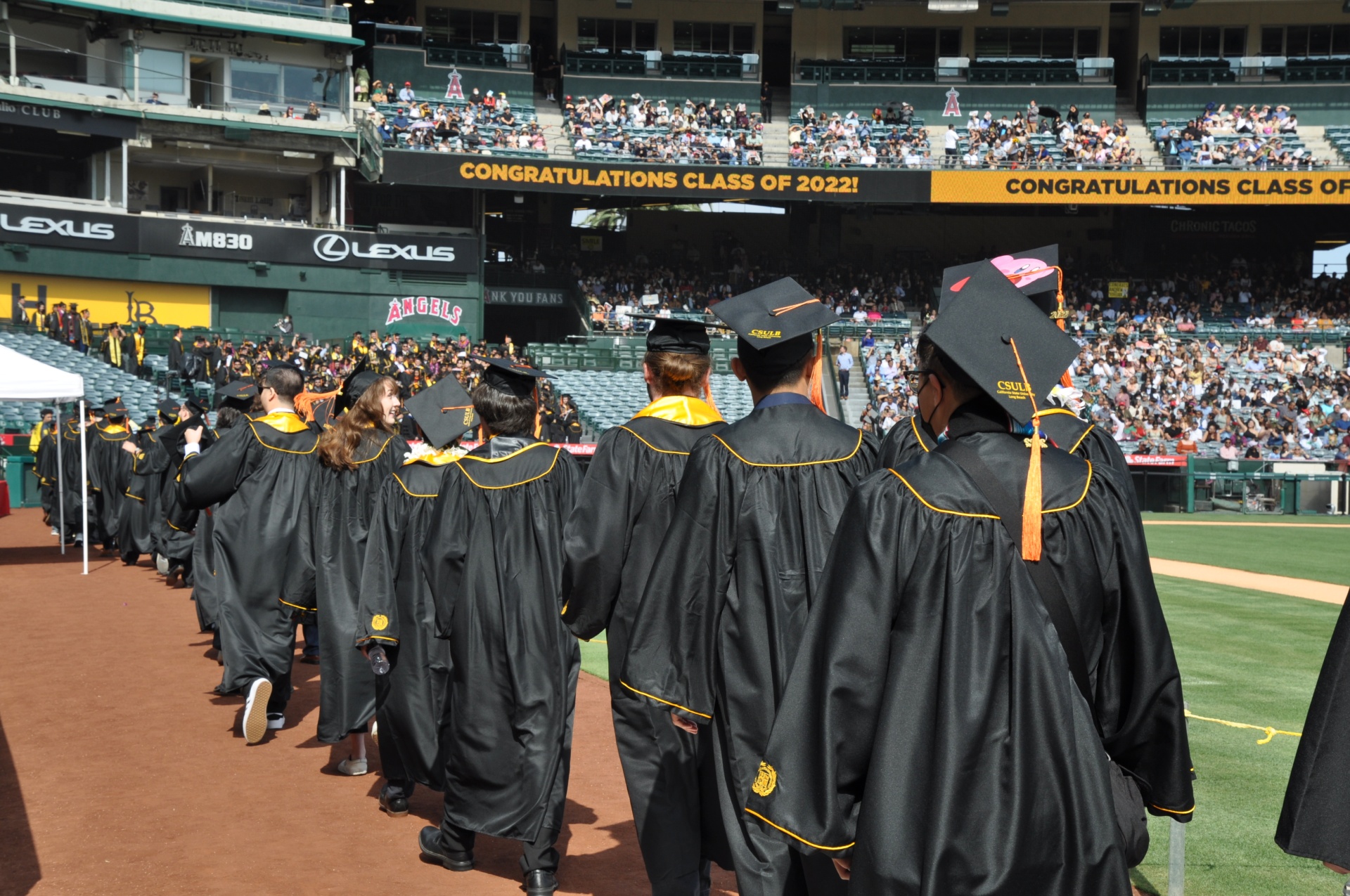 Image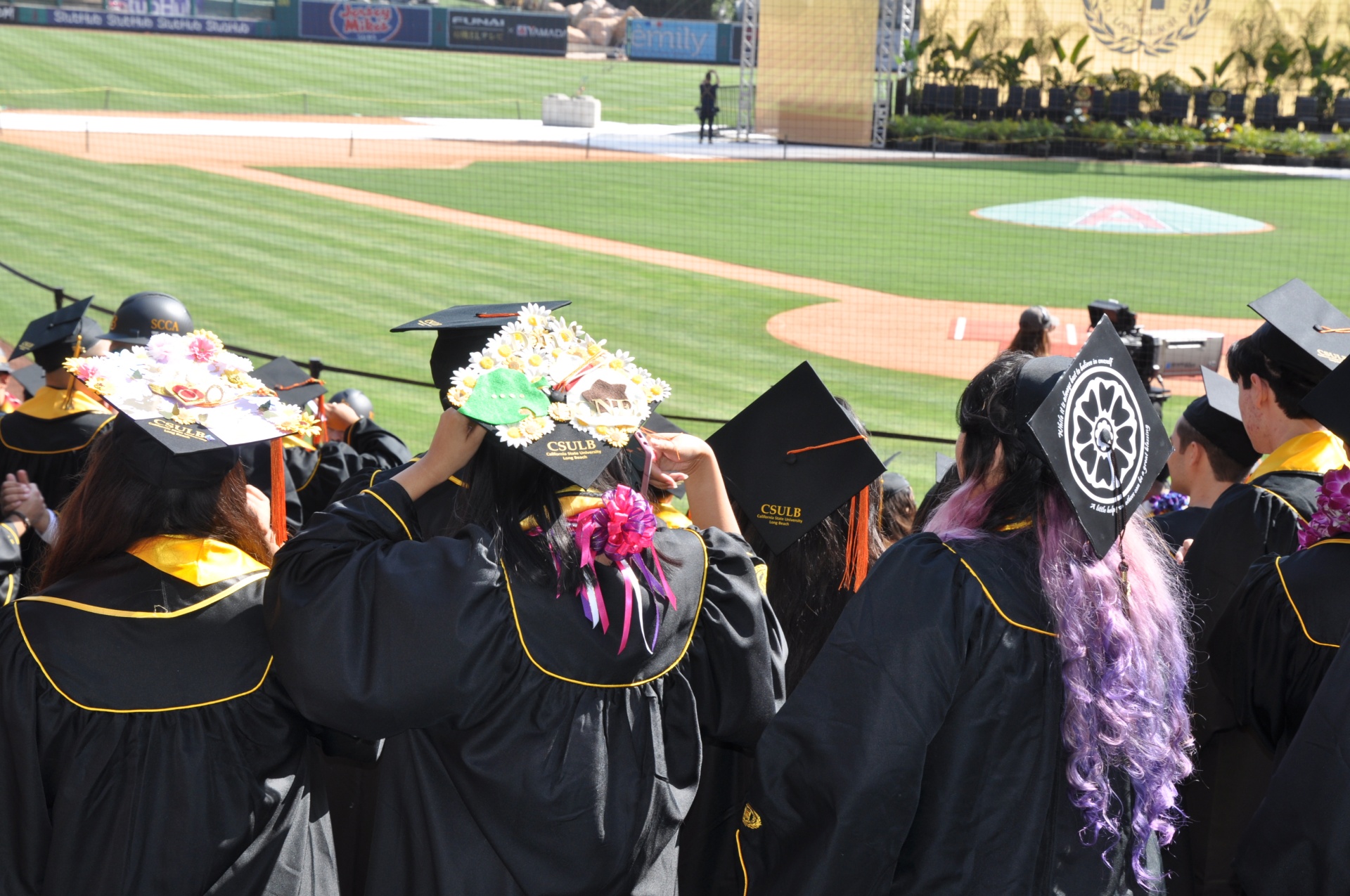 Image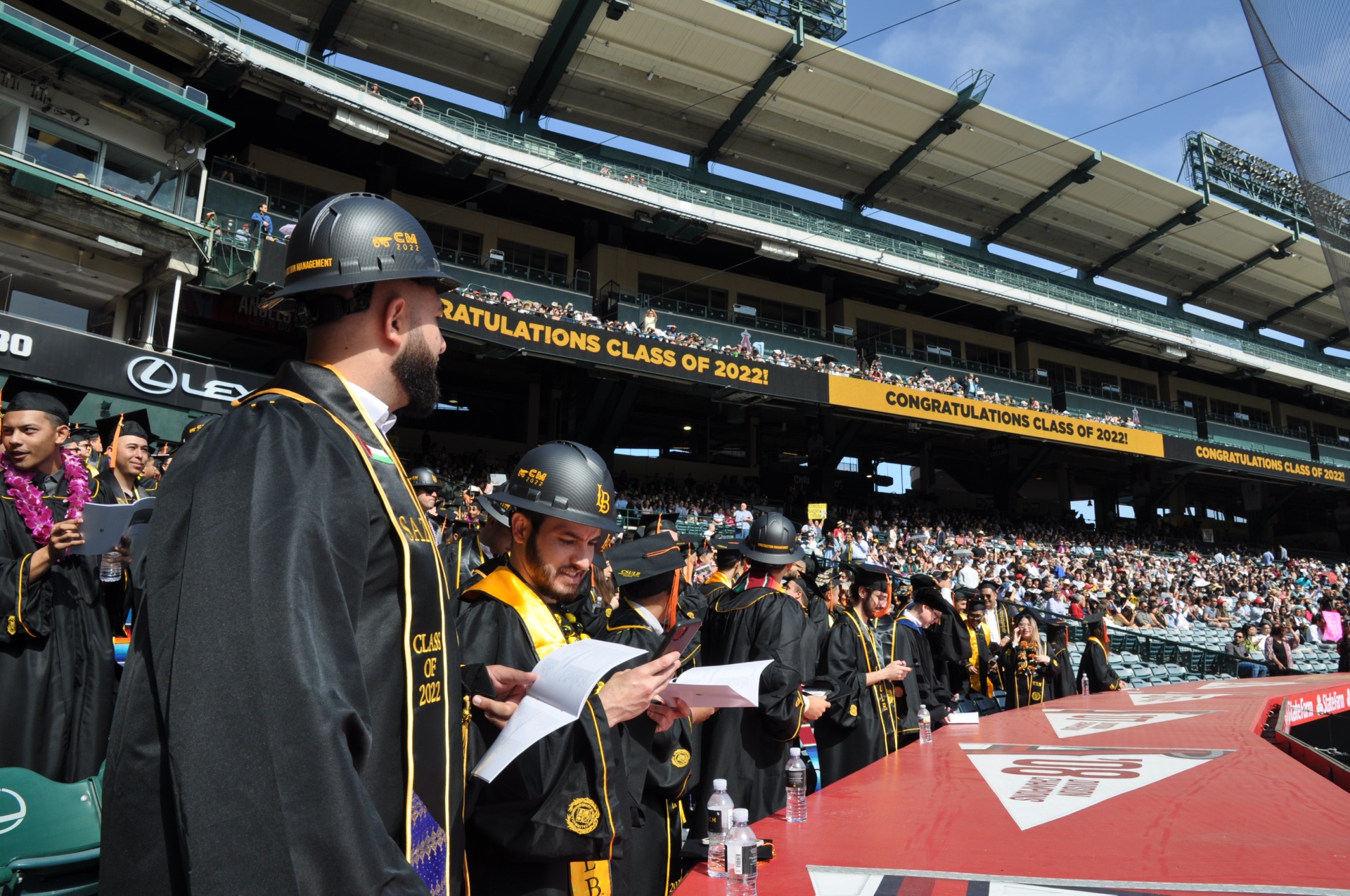 Also during the ceremony, outstanding bachelor's and graduate students were recognized. 
The Outstanding Baccalaureate Department Graduates were:
Zakariya Saleh Amur Al Kharusi, Chemical Engineering
Matthew Born, Electrical Engineering
Ryan Cavanaugh, Computer Science
Heaven-Isaiah Flores, Aerospace Engineering
Michelle Narolewska, Civil Engineering
Vi Nguyen, Mechanical Engineering
Nicole Reinking, Computer Engineering
Chung Thai, Biomedical Engineering
The Graduate Dean's List included:
Daniella Andalon, Chemical Engineering
Dhara Bhadani, Computer Science
Aaron Choi, Aerospace Engineering
Maria El Asmar, Civil Engineering
Brando Haugen, Mechanical Engineering
Chavisa Klunglukchup, Engineering (Mechanical)
Seungcheol (Paul) Oh, Electrical Engineering
To view more photos from the 2021-22 Commencement, visit the College on Instagram or Facebook.
Read the Long Beach Press-Telegram article.