Programs
Community Outreach
At the LBTRC we believe that having discussions about trauma helps create a trauma-informed community and therefore, makes trauma care more accessible. We provide the following types of community outreach free of charge to any agency, school, or organization that is interested in learning more about trauma.
Trainings/Presentations: Our presentations are aimed at providing information and facilitating discussions about various trauma-related topics. Previous training topics have included: Trauma 101, Trauma Informed Care, Vicarious Trauma in Students and Educators, and Coping Skills. These typically run from 45 to 90 minutes. It is also possible to request presentations based on need and availability of the LBTRC. 
Image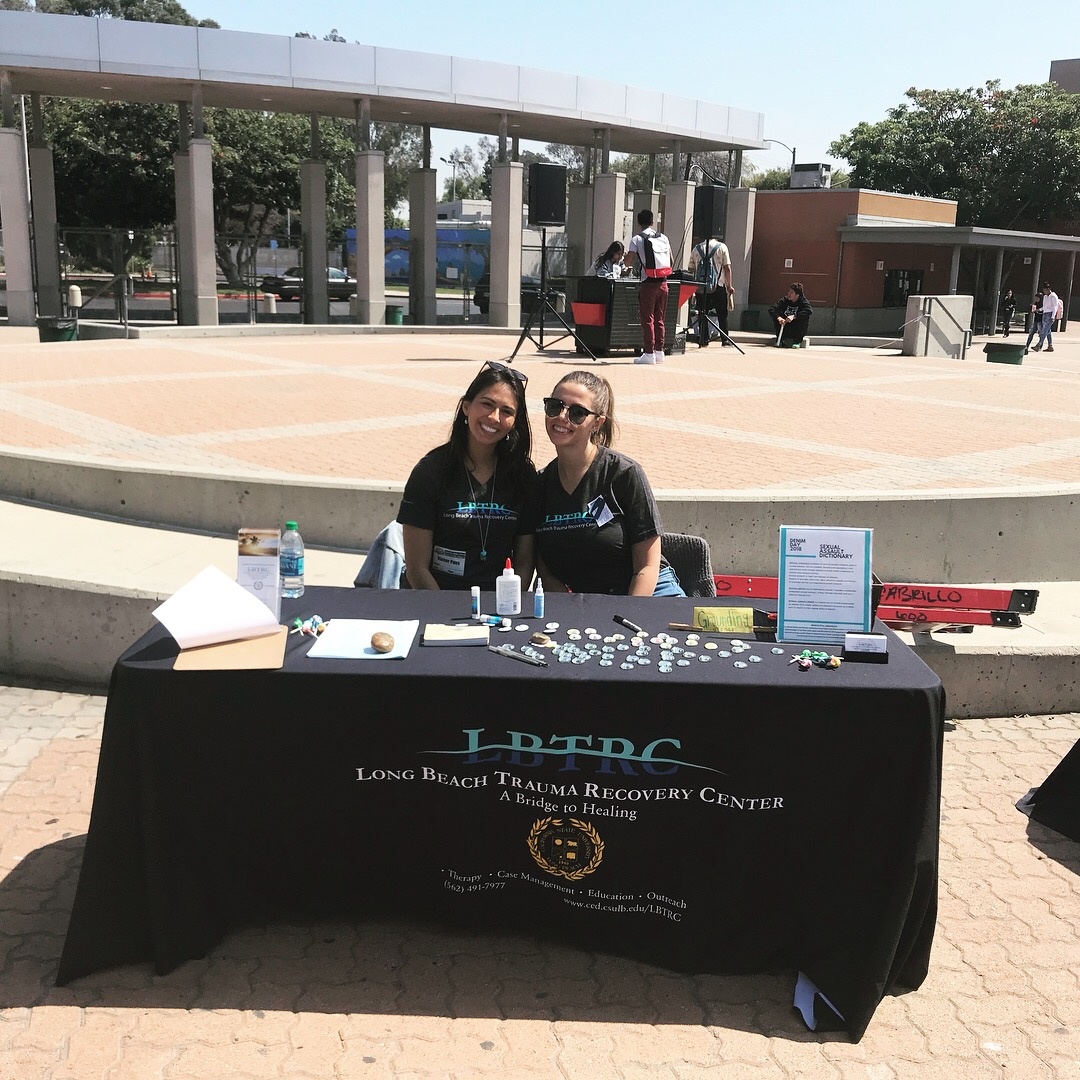 Workshops: The goals of our workshops are to inform community members about trauma and provide a space to practice skills and answer questions. In the past we have offered workshops on trauma-informed self-care and coping during unprecedented times. 
Outreach: Our community outreach often includes tabling at various community held events to inform members of our community about our services. We have tabled for events at Long Beach Unified School District, CSULB, and various agencies and community events. If you are holding an event and would like the LBTRC to participate, please contact us using the information below.
-Outreach Coordinator: Karmelle Ramillano Email: Karmelle.Ramillano@csulb.edu
School Based Services
The Long Beach Trauma Recovery Center (LBTRC) collaborates with the Long Beach Unified School District (LBUSD) to provide free trauma based mental health services. The LBTRC's collaboration with LBUSD began out of need for increased access to mental health services to students and their families. In 2018, two LBTRC clinicians were placed at Jackie Robinson Academy (K-8) twice a week to provide on-campus trauma focused mental health services. In 2019 the school-based placements were expanded to include Jordan High School and Cabrillo High School where a clinician is on each campus once a week. Due to the CoVid-19 pandemic we continue to serve these three schools through telehealth. Evidence-based trauma focused therapies and case management services are provided to students and their families by trained and supervised clinicians. Presentations to further educate students, their families, school staff, educators, and administrators are also provided by LBTRC staff by request.