Find Yourself on the UTEACH Pathway!
The Urban Teaching Academy, or UTEACH, offers a personalized clinical practice program designed to fully prepare future elementary school teachers in the Multiple Subject Credential Program (MSCP)  in a hands-on supportive school setting. UTEACH is available for students in ITEP (Integrated Teacher Education Program) as well as for students pursuing the post-baccalaureate MSCP program. The pathway is funded in part by a generous gift from SchoolsFirst Federal Credit Union that offers UTEACH students up to $5,000 in scholarship support during the program.
UTEACH is designed to allow future teachers to develop their teaching abilities over time in a classroom surrounded by children. Over the course of one academic year, students are immersed in a classroom setting with an experienced teacher who serves as a mentor, known as a Master Teacher, and take their teaching method courses at the school site. They are observed by both the Master Teacher and a CSULB College of Education faculty member for personalized attention and constructive feedback. Dr. Felipe Golez, a core faculty member in the UTEACH Academy, explains that the uniqueness of this program is that students experience an intense developmental process as they learn teaching methods and apply them in the classroom the very next day, in contrast to the traditional pathway where students learn teaching methods one semester and apply them in the classroom the following semester. Students are admitted to UTEACH every fall semester, and must apply by April 1st to be considered.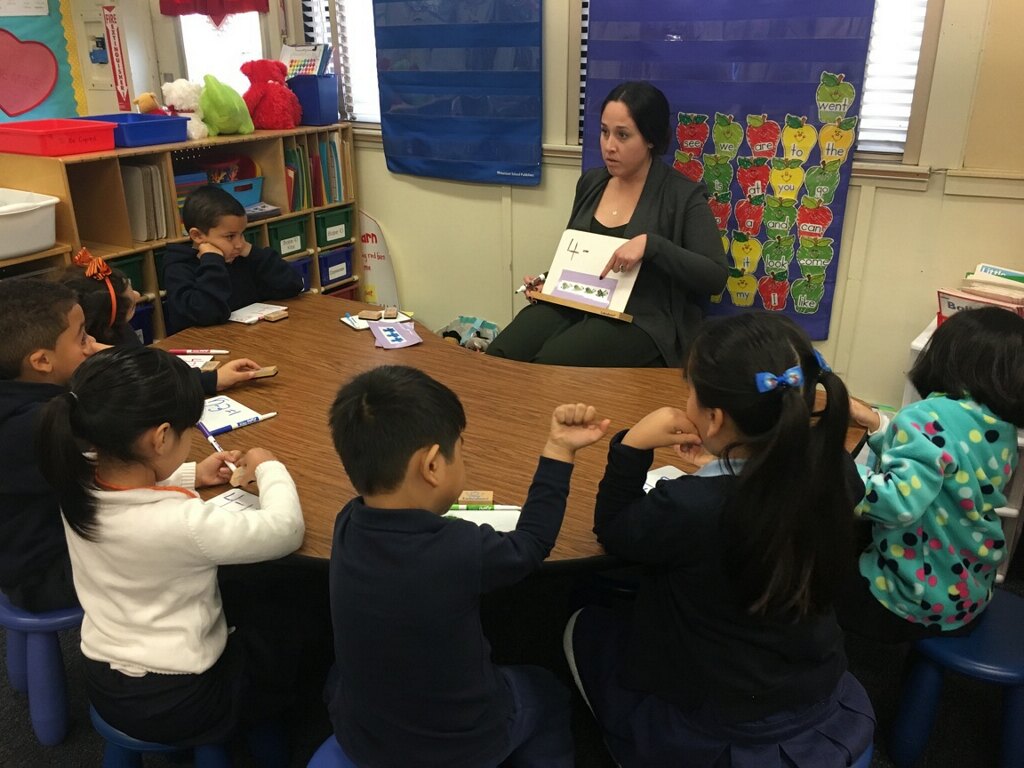 For current students and alumni of the program, the guidance and support they receive from their professors, Master Teachers, and peers is an invaluable asset to their development as educators. Their professors provide direction and guidance in applying what they learn in the classroom to student teaching, while Master Teachers provide mentorship and their peers serve as an additional support system and sounding board. Lacey Gabaldon, who is pursuing a Multiple Subject credential after graduating with a BA in Religious Studies, credits Dr. William Straits with providing critical guidance. His science methods class keeps her engaged and excited to learn. Because the program can be challenging, his continuous support, encouragement, and approachable demeanor have allowed her and her classmates to succeed in the program.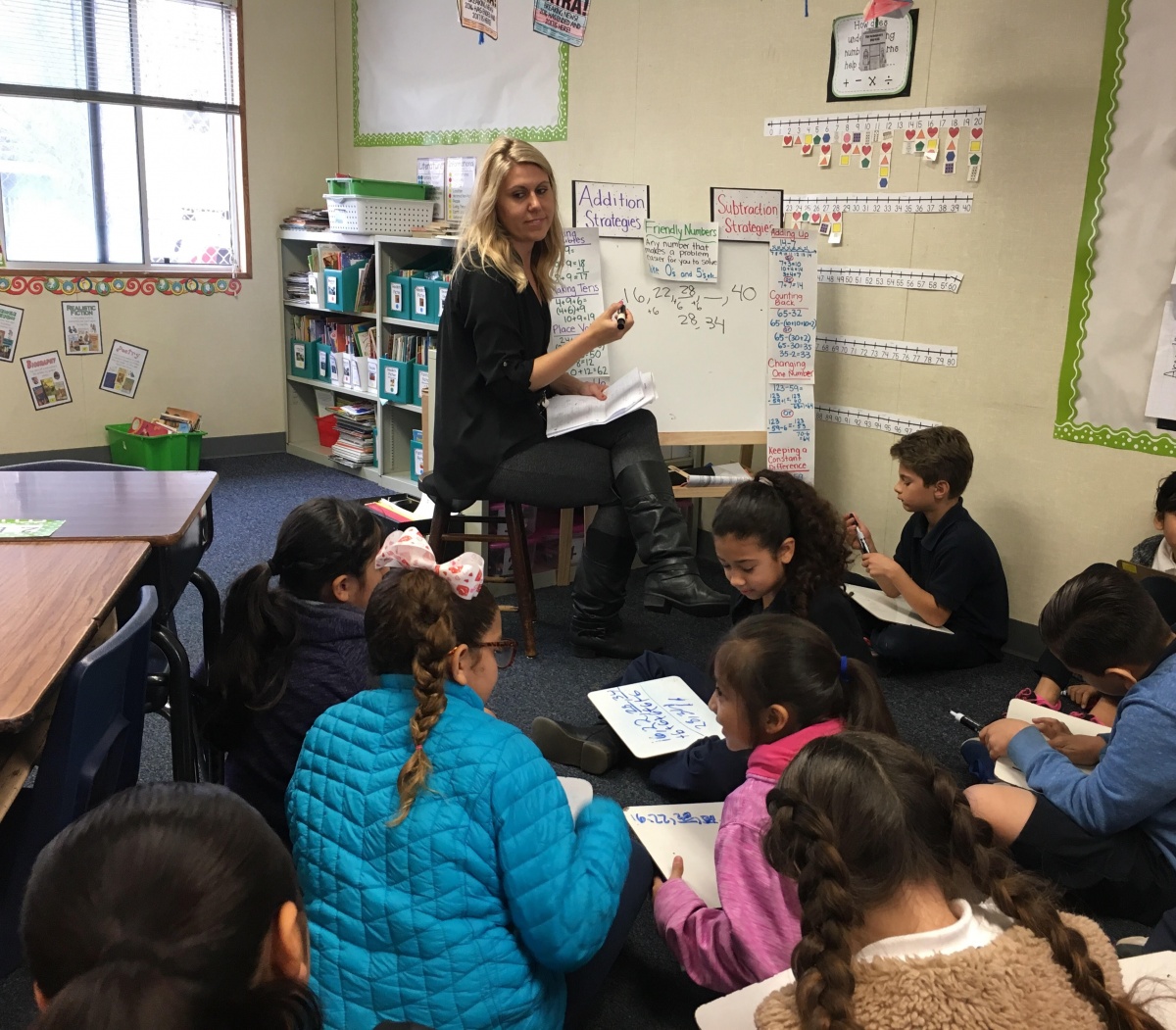 Nicole Dubuque, who is also completing her year of student teaching through UTEACH, is a strong believer in the program and enthusiastically recommends anyone considering the program to apply. She considers UTEACH a program of value because it prepares students to ". . .  walk into a new school site and be ready to jump in and get started right away." When asked about the support system within her cohort, Nicole praises the assistance peers provide one another and the difference it makes for them in learning how to become the educators they aspire to be: "My partner [peer] teacher has been amazing. Together, her and I design lessons and bounce ideas off each other. I learn new things from her every day and I share my ideas with her. Without her, this experience would not have been the same."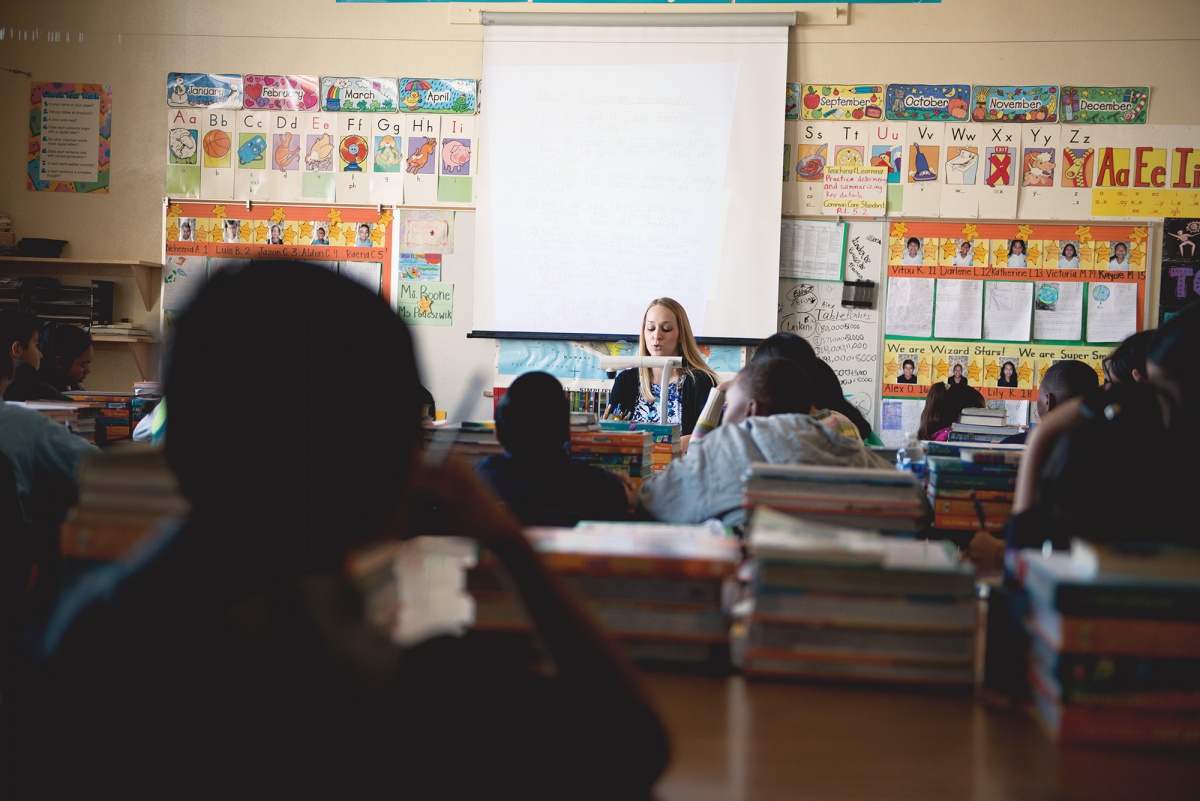 As a recent graduate from UTEACH and an elementary school teacher with the Poway Unified School District in San Diego, Jodie Podeszwik affirms that UTEACH is an incredible program that allowed her to become an effective teacher: "UTEACH [is] an incredibly well-rounded program that allowed me to become proficient at teaching all content areas . . . without UTEACH, I would not be the teacher I am today." She expresses immense gratitude for the program and her professors. Jodie credits the success she has accomplished as a teacher to UTEACH, which has taught her the importance of collaboration and communication with other teachers, maintaining her focus on student's needs when designing lesson plans, and keeping a holistic approach to her teaching style by recognizing that each student is unique and therefore needs are diverse.
Find yourself on the UTEACH Pathway! Your faculty, Master Teachers, and peers will guide and prepare you to become an outstanding teacher.