XR Lab
Virtual Reality and Motion Capture
The XR lab is a learning space where virtual, augmented, and mixed-reality experiences can be created for education, training, and research. Outfitted with high-end technology including VR headsets, motion-capture devices, and animation software, the lab expands the potential to innovate on team projects and find creative solutions for teaching and learning.
Virtual Reality (VR) immerses users in a fully artificial digital environment.
Augmented Reality (AR) overlays virtual objects in real-world environments.
Mixed Reality (XR) allows real and virtual elements to interact in an environment.
 
Image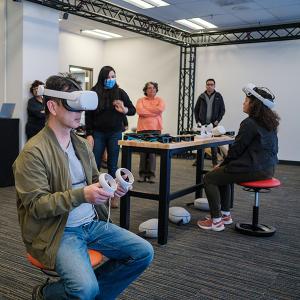 Image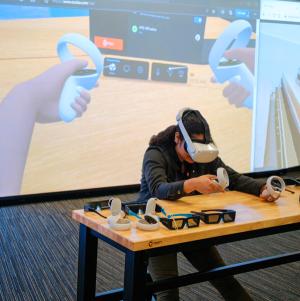 Image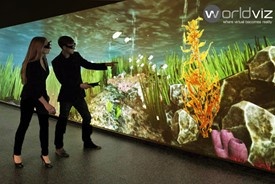 Image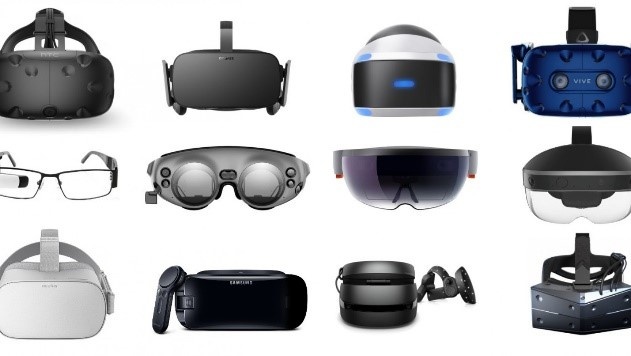 Virtual Reality Projection Wall (9m x 2 m) with dual-stereo projection system
Dual-PC workstation with VR content management software
Motion Tracking System
Motion capture cameras, mounts on custom framing and camera rig
Tracking software
Collaborative Augmented Reality System with smart glasses to overlay digital content on top of the real world
Content creation tools and software
Image