Online Learning Success Course
Developing study habits and communication skills for remote classes is now an essential part of the college experience. Sign up now to access this self-paced course and get to know the essential online learning tools and skills at CSULB.
Image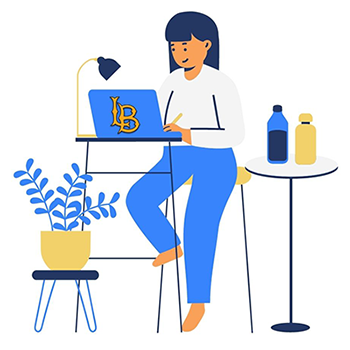 What You'll Get in the Course:
Improved familiarity with the navigation in both BeachBoard and Canvas systems.
An introduction to digital tools and applications commonly used in an online course.
Practical tips and techniques for staying motivated and managing time.
Greater knowledge of the many CSULB support resources (academic and other).
NOTE:  The Online Learning Success Course does not include a financial incentive.
After requesting access, the course will appear on your BeachBoard homepage within 48 business hours. This course will remain on BeachBoard to access whenever you need it (available in Canvas in Summer 2023). The estimated time to review all materials is about 3 hours. Explore at your own pace!  
Questions?
Please email ats-instructionaldesign@csulb.edu