360° Theater
Step inside and go anywhere in our immersive 360° virtual reality projection cylinder!
Image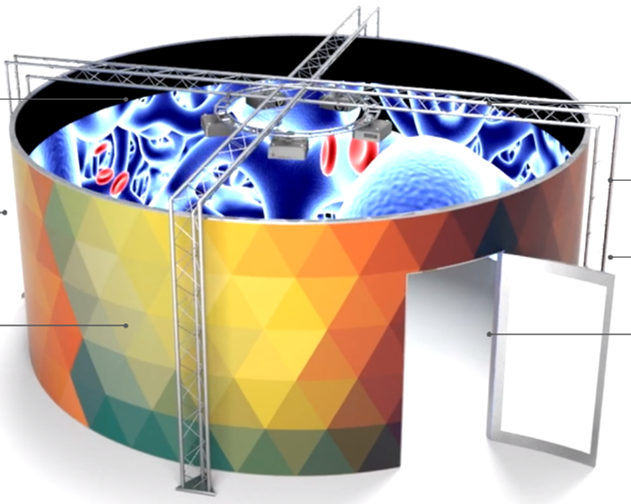 Footprint
Diamater: 7m (23ft)
Height: 2.74m (9ft 1in)
Capacity: 20 users
Image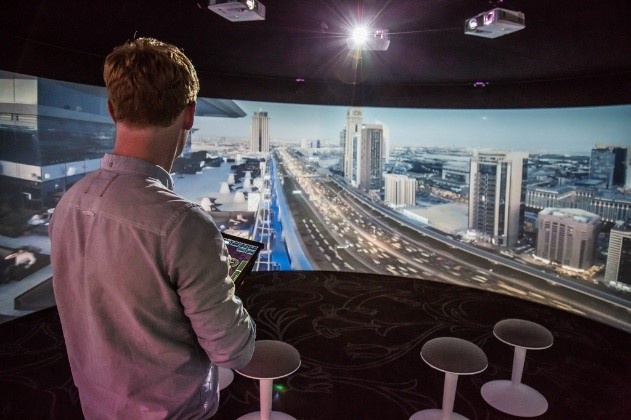 Effectively displays 2D & 3D content
5.1 surround sound system
5x full HD short throw projection
VR enhancement is indicated as one of the Grand Challenges by the National Academy of Engineering
Image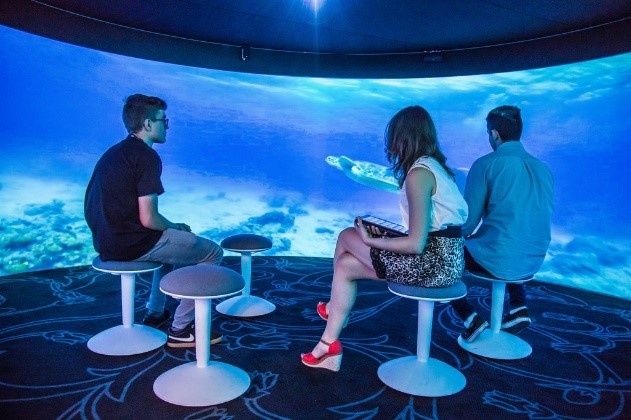 Experiences

Engage - Inspire- Entertain!

Visualization

Bring designs to life with a fully immersive and highly engaging 360° platform.

Simulations

Ideal for enhanced education, training, research, and familiarization.
Create memorable experiences for your students.