About Camp Nugget
Image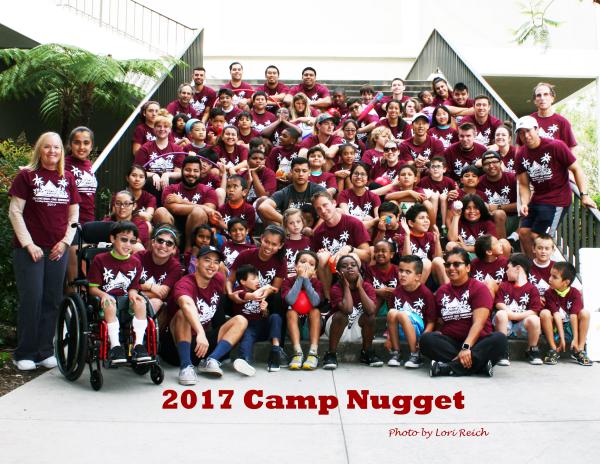 Since its establishment in 1970, Camp Nugget at California State University, Long Beach (CSULB), has served thousands of children with disabilities. The program offers children positive opportunities to enjoy and successfully participate in physical activity, games, sports and aquatic experiences that may be limited to them in other programs.
Most importantly, CSULB kinesiology students who are studying to become credentialed public school adapted physical education teachers act as camp counselors/paid interns under the supervision of kinesiology faculty and staff. These university students will graduate and provide quality services for many years to children with disabilities throughout California.
Camp Nugget is particularly effective because it maintains a small staff to camper ratio. Camper capabilities range from mild to severe. Some campers have physical disabilities; others may have autism or intellectual disabilities. Small group instruction is paramount and one university student may work with only three to four children.