Sierra May - Making Waves in and out of the Pool
Image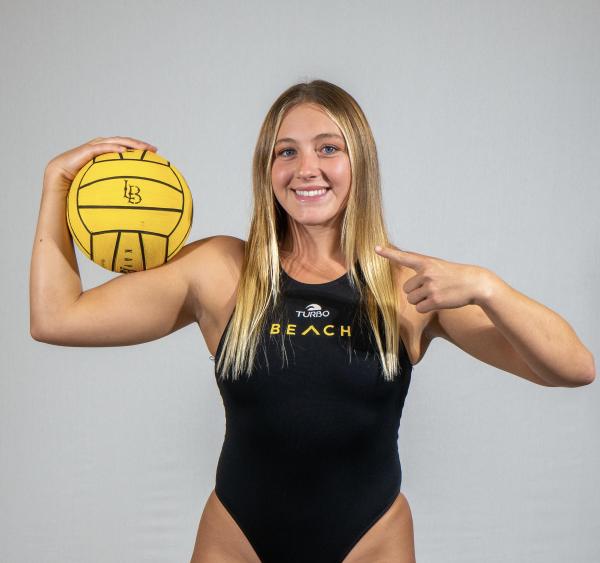 Sierra May 2023 CHHS Family and Consumer Sciences Nutrition & Dietetics Graduate
Sierra May started playing water polo in eighth grade. Originally from the Central Valley, May says that at first, she didn't even know how to do a flip turn. But soon, she began to really take to the water.
"I tried other sports, but being in the pool just really seemed to fit," she says. Now May is a star on the CSULB Water Polo team and will graduate this spring with her degree in Nutrition & Dietetics, graduating with honors. She also works part-time as a lifeguard at Crystal Cove State Beach.
"It's a lot, workload-wise, but I'm balancing everything and I'm almost finished."
Image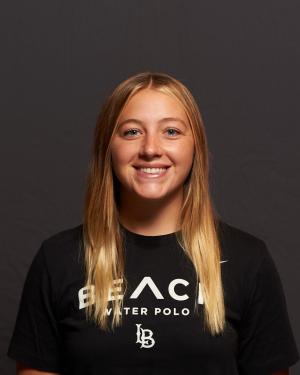 May is also in the process of applying to Nutrition graduate programs, while writing her undergraduate honors thesis.
"My thesis is about NCAA water polo athletes and assessing their dietary supplement intake, and seeing if there's a relationship to their recovery. I'm in the process of data analysis right now."
The reason why May wants to get into the nutrition field in the future is because of her twin brother, who was born with cerebral palsy and epilepsy.
"He was born with a lot of [food] allergies and when he was 8 years old he almost died. I started to realize that nutrition is so important not just to keep healthy, but for survival."
During her freshman year, May suffered a tear in her shoulder which hindered her ability to perform at her best. "I wasn't really fueling my body properly and eating when I should have."
May says that eating better and nutrition played a big part in her recovery.
"My go-to meal in the morning is overnight oats with chia seeds and a bunch of fruit, with cinnamon. For my other meals, it's got to be something with a good amount of carbs, like pasta, because you burn a lot of calories in the pool."
May credits her Nutrition professors -- Dr. Michelle Barrack and Wendy Devine -- who also serve as her honors advisors.
"I love my professors, and it's a great help getting their input on my thesis for the honors program; that's going to help me in grad school and beyond."
May's dream is to become an International Board Certified Lactation Consultant and would like to help mothers who are pregnant or who have just had a baby, by providing them nutrition counseling.
"I especially want to help mothers and families that have kids with special needs, because I know first-hand how hard it can be."
While May continues to strive towards her academic and professional goals, you might also see May jogging down the beach with the dozens of Junior Lifeguards she trains. She also got engaged recently, and continues to work hard in the pool for her CSULB Water Polo team.
"It's crazy to think that commencement is just right around the corner and then it will be summer," May says.
If you see her on the lifeguard tower from Crystal Cove's Abalone Point to Treasure Cove, make sure to say hello and congratulate the Beach grad on her many achievements!     
Image