School of Nursing Launching Online RN to BSN
Image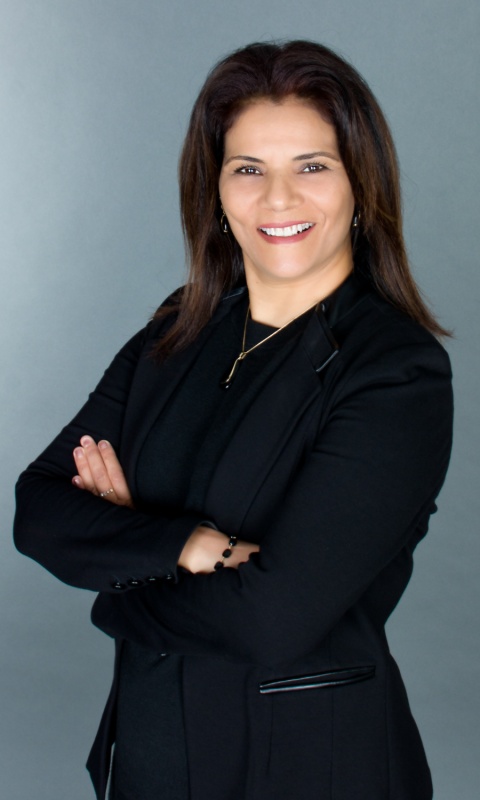 Dr. AJ Jadalla, Professor in the School of Nursing who spearheaded the fully Online RN to BSN course, launching in Fall, 2023
The College of Health and Human Services' exploration and pursuit of a fully online RN to BSN program for the School of Nursing is being realized. The program is slated for Fall 2023. The School of Nursing at California State University, Long Beach has been recognized as the number one nursing program in the state, and number two in the nation.
AJ Jadalla, Professor in the School of Nursing, spearheaded the campaign to implement RN to BSN online to provide more flexibility for those Registered Nurses (RNs) with Associate Degree working in the field to complete their Bachelor of Science in Nursing (BSN).
"The program is designed for RN's who are currently working in the field," says Dr. Jadalla. "Evidence has shown that patient and organization outcomes are much improved when nurses providing care are prepared at the BSN level."
"We are hoping that we are going to attract qualified candidates because we really give solid education to our students."
The online RN to BSN program, according to Dr. Jadalla, was created in part, to address the highly impacted nature of the School of Nursing program and to provide flexibility for those RN's who are already working in the field and need a flexible schedule while they pursue their BSN degree.
"The idea started when I interacted with RNs in the in-person program, and learned about their challenges to balance work and school. I went to the department and said we really need to start moving more classes to the online modality. Fast forward three years later, and it culminated in creating this fully online program."
A great feature in the program is a course where students are allowed to explore different aspects of their role and expand their potential as an RN.
"The preceptorship course," Dr. Jadalla says, "is unique because it allows students to lead a project in their own facility, at a different unit. Then they can take whatever they learned from precepting in a different setting/unit, and apply it to their own unit. For example, someone working as a bedside nurse who wants to explore being a charge nurse, can use the preceptorship to help them grow their leadership skills, and then they can bring back these skills to their current work setting."
According to Dr. Jadalla, many hospitals and facilities are sponsoring nurses to get their BSN degree because they want to improve the rate of BSN-prepared nurses among their staff.
"It's a win-win situation," she says.
Many hospitals that are Magnet-designated hospitals, which are considered to be the gold standard for nursing practice and innovation, or other hospitals that are on the journey to becoming Magnet-designated, desire that 80 percent of nurses on staff to have their BSN degree. "It's not just about obtaining the 'Magnet designation,' it's what's behind the designation that counts – it means that there is great quality nursing care and nurses who are doing what they are supposed to, based on the latest best practices; nurses who create the culture of Magnet in collaboration with their facilities. We are hoping that the strength we offer in the program will also spill over to hospitals from which these nurses come to join the program."
The classes in the online RN to BSN are cohort. "Students will take a number of classes, about 30 in total, given they are what we call 'General Education-certified.' "The Program is fully online with the exception of the clinical courses."
Along with the didactic courses, one clinical course, Dr. Jadalla says, will provide students experience in community health and allow them to obtain certification as a Public Health Nurse, an added benefit. "The pandemic showed us all how much we need public health nurses who are ready and experienced in population health," Dr. Jadalla says. "This course will allow them to explore public health as another work setting in their field."
She adds, "The clinicals will be facilitated by the faculty here [at CSULB] in collaboration with these students and their organizations. Students will have certain objectives and a certain number of hours in the clinicals that they will need to meet.
Adds Dr. Jadalla, "These courses will be sort of customized; students will work closely with their faculty online to develop their personal learning goals, this really prepares them for taking on a different role in their career, so they will work with the hospital to identify the area they'd like to work in – maybe it's quality improvement, maybe it's research – and they can communicate with their managers and leaders at the medical facility to be able to do that."
Other nurses who might just be beginning their role as an RN, who have just graduated with their Associate Degree can use this program to strengthen their skills within their facility while they simultaneously learn about integrating higher skills in a broader perspective.
"It's really about big picture thinking," says Michael Williams, Director of the School of Nursing, who personally knows the importance of broadening skills as a nurse.
"Once an Associate Degree nurse myself, I remember being prepared really well to take care of that one patient. "But [in the BSN program] once you learn how to understand the resources in other units, and understand the importance of finding those alliances in working with other units, only then can you provide real change, not just for that one patient, but for groups of patients and eventually the healthcare system as a whole."
Understanding the micro and macrolevels of healthcare, Dr. Jadalla says, is a big emphasis of the online RN to BSN program. Once a global nurse herself -- working in countries such as her homeland of Jordan, to the United Arab Emirates, and the United States -- Jadalla gives a lot of credit to her BSN Degree for helping her navigate the different work settings as a nurse.
"I felt equipped to take on the challenges that came from being in a different culture and often being in a different system – I had that basic foundation and knowledge that came from my BSN. Nurses are going global and this program gives them that glimpse into what you can do, and how their nursing career can be a springboard for a lot of great potential in the future."