Providing Support On and Off the Field: Athletic Training Student Sailing Abroad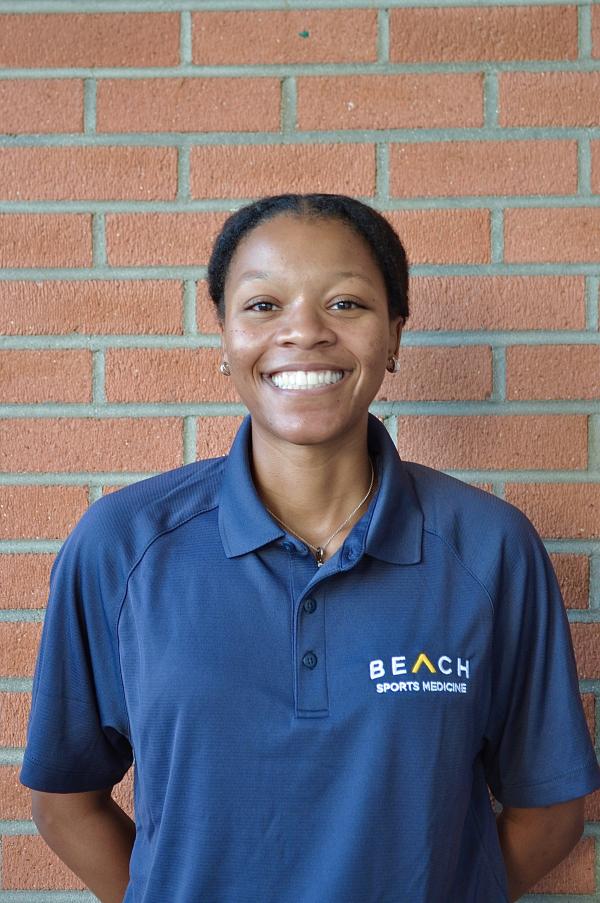 Genesis Dade knows what it's like to be taken away from something you love. When she was an undergraduate student at Beloit College, she was recruited to play soccer there. However, she sustained an injury that would take her away from the field, which placed her into a sports clinic for rehabilitation during her entire sophomore year.
"My freshman year I was hot off the gate, starting every game, playing every minute. Over time, my hip started to bother me. I could barely walk to class and do just functional things," Dade recalls.
It was through her hip injury, and subsequent time spent in the sports rehabilitation clinic, that Dade, a biology major as an undergraduate student, was inspired to pursue an advanced degree in athletic training at Long Beach State.
"Just being able to go somewhere and to have someone who was dedicated to help me heal, dramatically impacted me. I wanted to be that person for someone else."
Recently, Dade was accepted to a prestigious sports medicine study abroad program in Taiwan, where she would have the opportunity to learn more about various traditional east Asian therapeutic techniques used to treat athletes of all levels.
"I'm a big advocate of holistic medicine and helping people heal themselves," Dade says. "In the Taiwan program, I'll get to learn about traditional east Asian medicine, which dates back thousands of years – methods like cupping, and certain types of soft tissue massage. I really wanted to go somewhere not only where I could understand the culture, but also to gain understanding in the origins and history behind the methods we use today in athletic training."
The program is offered in association with the National Taiwan Sport University, and hosted by the University of Georgia. Dade will be the sole representative from the west coast participating in this study abroad program, which is offered to the various athletic training programs throughout the country.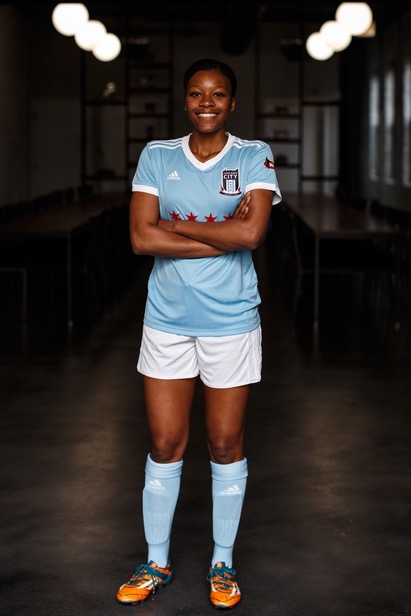 "I've always wanted to expand my horizons," Dade says. "I'm from Corona, and when I was in high school, I wanted to go somewhere far away to play soccer – that's how I ended up playing for this small school in Wisconsin when I was an undergrad."
Now as a graduate student at Cal State Long Beach, Dade is enjoying the everyday interactions with patients in her clinical rotations as part of the Master of Science in Athletic Training degree program, which is offered through the Department of Kinesiology in the College of Health and Human Services at Long Beach State.  
Part of the program is clinical evaluation – learning how to diagnose certain injuries and the modalities used to treat them, and coming up with a tailored approach to each individual who needs care.
"Right now, one of my clinical rotations is for UCLA Club Sports, so I'm traveling to Westwood almost every other day, helping people with the club sports [program] there. That's a whole other separate department -- people who need the services of an athletic trainer for recreational sports activities."
About what job settings athletic trainers are prepared to work in upon graduating, Dade adds, "It travels all the way up to professional sports, and even in the military, because if you think about it, those are tactical athletes -- they're putting their bodies through a lot of stress and they're fighting for our country. Who helps them rehab from boot camp or from whatever tactical activities that they're doing? Fire and Police departments are the same. Athletic trainers are needed everywhere."
Whether it be club or collegiate sports, professional sports or tactical rehabilitation for those in other fields, Dade looks forward to serving her community upon graduating. The spotlight on sports medicine professionals and their impact in the community no doubt shines even brighter after the event which occurred on the NFL field earlier this year, when Buffalo Bills wide receiver Damar Hamlin went into cardiac arrest during a game. Sports medical staff, including Buffalo Bills athletic trainer Denny Kellington, sprung onto the field to provide CPR and medical support that contributed to saving the young athlete's life. "In the event that something traumatic happens, it is an athletic trainer's role to be that guiding light in stressful situations, and to be that figure people look up to when they need help on and off the field."