Peterson Hall One Replacement Will Be the New Home of the College of Health and Human Services
Published January 15, 2021
 The College of Health and Human Services (CHHS) is excited to announce a new, 128,000 gross square feet interdisciplinary building that will replace Peterson Hall One (PH1), faculty office 4 building, and faculty office 5 building. The PH1 replacement is the number one campus priority. We are near the completion of the programming phase that includes deciding what elements will go in the building. We hope to break ground in late 2023 and be ready to open doors in 2025 (subject to the availability of CSU funds). The new interdisciplinary building will house the CHHS clinical education and health, wellness, and human performance programs under one roof.  
Currently, the CHHS departments and schools are spread out over 11 different buildings across campus. The new PH1 building will co-locate a significant part of CHHS and is designed to support and foster interdisciplinary education and research. 
"This new building is the result of the hard work of our faculty and staff, who shared a vision to bring many of our programs together in one space," says Dr. Monica Lounsbery, Dean of the College of Health and Human Services. "It is deliberately designed to encourage and support interdisciplinary collaborations to advance our education, research, and partnership enterprises."   
The new building will house a public clinic and joint simulation center, research labs and centers, Performance Eats at The Beach nutrition and events center, a student success center, learning labs, and CHHS faculty and staff space.  
Public Clinic and Join Simulation Center  
Image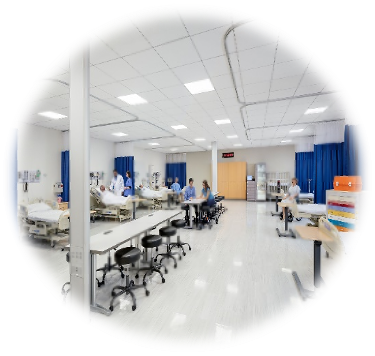 In partnership with a premier healthcare provider, the College of Health and Human Services will house a health clinic and a clinical care simulation center. CHHS clinical programs will have access to exam rooms, interview rooms, a focus group lab, a physical activity lab, and an outreach space to perform clinical services. A home health lab and multi-bed skills lab will allow students to learn real-life skills that will prepare them for the workforce. In the joint clinic, students will gain hands-on clinical experience while providing much-needed clinical care to the Long Beach community.  
Research Labs and Centers 
Image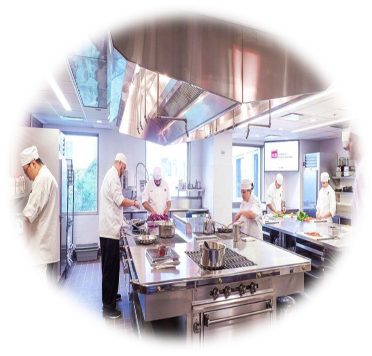 The building will also include state-of-the-art research labs and two centers that support collaborative and community-based research. The PH1 replacement will house the 
Center for Health Equity Research (CHER)
 and the 
Center for Successful Aging
. Faculty and valuable community partners will be able to effectively work together to improve health disparities, reduce the prevalence of homelessness, meet the needs of older adults, and improve clinical service and prevention practices in our surrounding communities.  
CHHS is working on a partnership with Long Beach State Athletics and key donors to build a 10,000 square foot state-of-the-art nutrition and events center as the home for the Performance Eats @ The Beach, a research and educational enterprise. This state-of-the-art nutrition and events center will support the evidence-based meal and snack program for 300 student-athletes. The sustainable LEED design concept for this center will allow for multiple-use functions including food and beverage classes, cooking/nutrition education, events, and seminar demonstrations.   
Student Success Center 
Image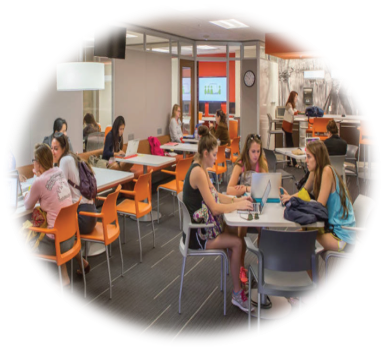 A CHHS Student Success Center will establish the building as a hub for student collaboration. The student space will include study rooms, student club meeting space, study spaces, student lockers, and a lounge for students to gather. We envision this space as a communications hub for students to get information about general education advising, major academic advising, and career-related advising. The Student center will also house 
Beach Buddies
, a peer mentoring program that offers students a new way to connect with other students for support and mental health resources.  
"Student success is central to our mission as a college and university," Dr. Jennifer Ostergren, The CHHS Associate Dean of Student Success, says. "In the Center, students will have a designated space to interact with other students, get academic and career guidance, and get the mental health support they need to be successful."
Instructional Space 
Image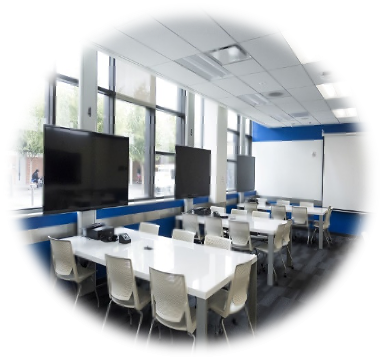 Ph1 will have multi-purpose teaching labs, technology, and specialty teaching labs that support the innovative curriculum and active learning. The labs will be equipped with the latest technology and will address the needs of multiple Departments/Schools, teaching styles, and courses.  
Office and Administrative Space  
Image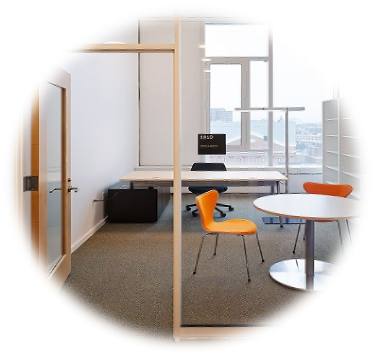 There will be faculty offices included in the building including the Office of the Dean, Academic Advising, and IT. Faculty and staff will have access to team and huddle rooms, office hour meeting rooms, open collaboration spaces, a faculty/staff lounge, and conference rooms. Everyone in the college will be able to schedule a time to use the shared spaces, even if their Department is housed in a different building. 
"The PH1 replacement will cultivate interdisciplinary opportunities across departments," Dean Lounsbery, says. "We believe this building will help us create a culture of collaboration in the College of Health and Human Services that will greatly benefit our students, faculty, staff, and community partners."