CSULB Speech-Language Pathology Professor Serving Her Profession Nationally
Image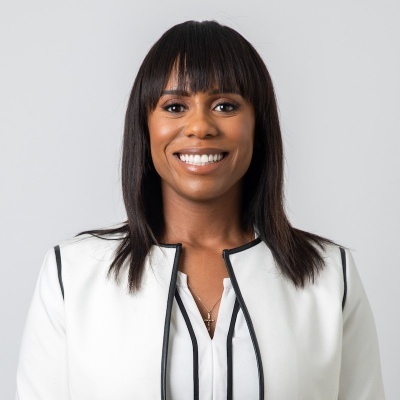 When she was in high school, Belinda Daughrity remembers having a life-changing experience volunteering at a summer camp for children with disabilities. Always wanting to pursue a fulfilling and impactful career, Belinda saw first-hand how speech-language pathology could make an impact in people's lives.
"I remember I wanted to be a philanthropist," Belinda says of her early career dreams. "I wanted to do something that I was passionate about – something that felt like I was volunteering."
Every day at the summer camp, Belinda remembers watching speech-language pathologists work with a boy who could not speak. For the longest time the boy kept quiet, even with the speech therapy -- until the miraculous happened the final week of the program.
"Everyone began singing and this little boy began to sing too -- it was a beautiful moment and his mom started crying tears of joy," Belinda recalls. "From that moment on, I knew what I wanted to do with my life."
 
Today, Dr. Daughrity is an Associate Professor of Speech-Language Pathology at California State University, Long Beach. Now she has the opportunity to impact students, who, like her younger self, feel compelled to enter a field that will both be rewarding and impactful.
Dr. Daughrity was selected to serve on the American Speech-Language-Hearing Association (ASHA) Board of Directors as the National Advisor for the National Student Speech Language Hearing Association (NSSLHA) -- beginning her term this past January -- and will serve a three-year term in that role until December 2025. NSSLHA is the only national student organization for pre-professionals studying communication sciences and disorders (CSD) recognized by the American Speech-Language-Hearing Association (ASHA), supporting nearly 11,000 members and over 340 chapters at colleges and universities nationwide.
As NSSLHA National Advisor, it is Dr. Daughrity's mission to help speech-language pathology and audiology students navigate their interests and find their passion.
Whether it be for some altruistic reason for wanting to get into the field, or a personal connection to the profession -- having known someone with a communication disorder -- Dr. Daughrity impresses upon her students about the importance of understanding the persistence and resilience it takes for the journey.
"Even today, I think back to my first entry into the field as a volunteer at that summer camp – seeing the SLP's there at the camp put so much of their enthusiasm and energy day after day into helping that little boy talk -- it served as a great lesson for me back then. It's the same persistence I tell my students they'll need to have in order to finish their degree, and to utilize in the field as a professional."
Dr. Daughrity specializes in autism spectrum disorders (ASD) and holds a Certificate of Clinical Competence as a Speech-Language Pathologist with ASHA, as well as state licensure with California. She earned her BA in English and Spanish from Spelman College, and her MA In Speech-Language Pathology and Audiology from New York University (NYU). She completed her doctoral studies at University of California Los Angeles (UCLA), where she earned a PhD in Education with a specialization in Human Development and Psychology, and completed graduate research in the Center for Autism Research and Treatment. In addition to her clinical and research experience with a number of ASD diagnostic tools, she has extensive professional experience working with English and Spanish speaking bilingual families in early intervention.
Through her role as an advisor and mentor, Dr. Daughrity has helped countless students find their way into the field. Students like Jada Augustine, who received her bachelor's degree in Speech-Language Pathology from CSULB, and is now embarking on a career in academia herself – recently being accepted to a special education PhD program.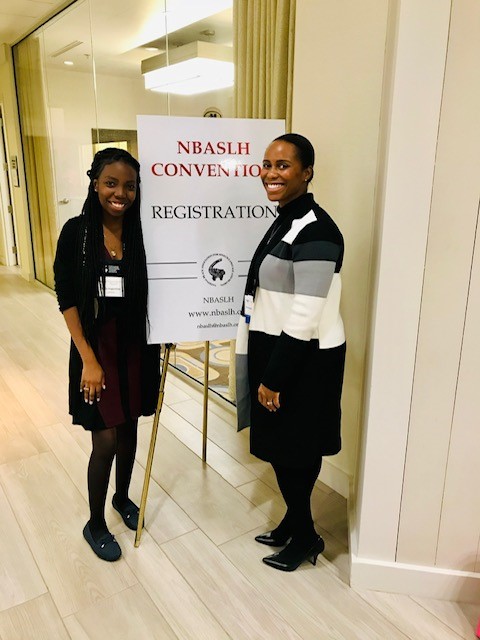 "Dr. Daughrity is a big reason why I wanted to go into academia because I wouldn't be the person that I am today without people like her giving me the encouragement to continue on my academic journey – I admire her so much," said Jada, who will begin her PhD program this August in a joint program with Cal State LA and UCLA.
After completing her undergraduate degree in SLP at CSULB, Jada said she felt nervous when it came time to pursue her master's degree out of state. She recently obtained her master's degree in Communication Disorders at Howard University in Washington D.C.
"I was very scared to move out of state to pursue my master's, but Dr. Daughrity, along with the rest of the SLP faculty at CSULB, pushed me to go forward," Jada said. "So, I moved out there, and Dr. Daughrity connected me with so many of her personal friends and sorority sisters who lived nearby. I was able to have a network of friends -- even staying at one of their houses when my air-conditioning went out and was being fixed -- because in Maryland, it's hot!"
Those are the little practical things Jada says Dr. Daughrity does for her students that mean the most.
Another of Dr. Daughrity's student's, Mica Segismundo, agrees with this sentiment.
"I had Dr. Daughrity as a professor almost every semester, I met her in 2019 when I was an undergrad for one of my child development courses and today, I continue to go to her office hours to ask her questions while I'm working on my graduate thesis," Mica says. "Dr. Daughrity adds so much to the department – she's such a strong mentor and she really looks out for her students. If you're struggling, she really has this clairvoyance and will reach out and give you all these resources and will thoroughly support you to the end. She sees the potential in everybody and does a really great job of helping students find their very best, even if they don't see it in themselves initially."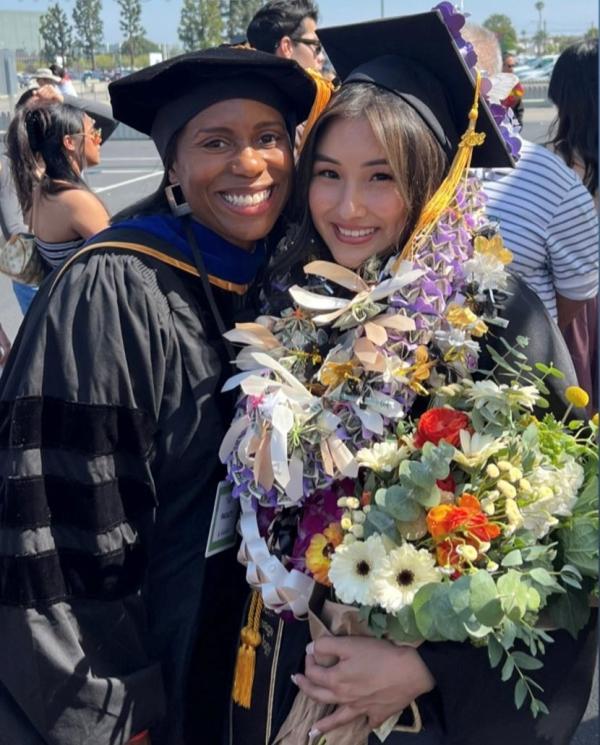 Mica will finish her MA degree in Speech-Language Pathology this fall and credits not only Dr. Daughrity, but the entire SLP Department at CSULB for championing their students.
"I initially chose Long Beach [State] because of the diverse faculty, and throughout my time here I have felt incredibly supported by the faculty. They really care about representation in the field, which means a lot to me as a first-generation Filipino-American."
During the height of the COVID-19 pandemic and seeing news headlines about racial inequality, Mica felt spurred to activism and contacted Dr. Daughrity, asking how she could channel her passion for change.
"I emailed Dr. Daughrity because I felt hopeless and didn't know what to do. I asked her, 'What are some ways that I can contribute to the field?' because I was feeling lost from the student perspective in how I could make a difference in all that was going on."
So, under the guidance of Dr. Daughrity, Mica began compiling a resource list that would help SLP students understand how to best address some of the issues facing society today.
Mica's independent study project gathering resources on racial injustice was subsequently used as citations in one of Dr. Daughrity's publications, 'Standing Up, Speaking Out about Racial Injustice' appearing in the ASHA Leader.   
"It was a nice collaborative effort on how to best address some of these issues," Mica said.
Mica's graduate thesis is taking a look at the academic trajectory of racially and ethnically diverse students in the field of speech-language pathology, hoping to shed light on the need for increased representation in the profession. Dr. Daughrity is Mica's graduate thesis chair.
"I'm meeting weekly with Dr. Daughrity to work on my thesis this summer," said Mica, who would like to follow in the footsteps of Dr. Daughrity by specializing in working with culturally and linguistically diverse populations as a professional working in the speech-language pathology field.
"Advising these student leaders has been an incredible experience for me," Dr. Daughrity says. "It's so great to have an in-depth relationship with many of these students who are just starting out in their career. It's really great just listening to them and hearing their perspective -- they have so many fresh ideas; it just makes you feel that the industry is in really good hands."