Criminology and Criminal Justice Professors Aili Malm and Nicholas Perez received a $1 million grant from the National Institute of Justice to "Understand and Address Fentanyl Distribution Networks in America's Largest Port City"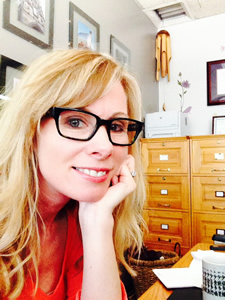 In collaboration with the Long Beach Police Department (LBPD), Drs. Malm and Perez will implement a researcher-practitioner partnership to create and assess evidence-based policing strategies to potentially disrupt fentanyl supply in Long Beach, California. Advanced strategies will include and promote harm-focused, intelligence-led, problem-oriented, and evidence-based (or HIPE) policing.
Fentanyl is a dangerous synthetic opioid that is 50 to 100 times more potent than morphine. Synthetic opioids, including fentanyl, are the leading drugs involved in drug overdose deaths in the United States. Fentanyl has been found in other drugs, including heroin and cocaine. And while the epidemic has hit hard in the Midwest and Northeast, current data suggest that it may be on the cusp of westward expansion.
Malm and Perez are trying to discover if a coordinated HIPE model can help disrupt fentanyl distribution networks and if targeted disruption efforts reduce low-level dealer recidivism, reduce fentanyl-related overdoses, and sustain network disruption.
The goal of the project is to police fentanyl distribution networks by minimizing harm and maximizing community safety, in a framework that instills confidence in the police and is procedurally just. Social network analysis will be used to identify low, mid, and high-level distributors in the networks. The spatial analysis will help pinpoint where the distribution networks are active. Low-level dealers are usually users selling to support their drug use. Evidence shows that the prosecution of these individuals does not usually lead to market disruption; it only overcrowds jails and leads to community distrust. Therefore, they will divert low-level dealers away from the criminal justice system to existing community resources and diversion programs, reducing their need for use and sales. High and mid-level dealers, primarily motivated by economic gain, are expected to be arrested and prosecuted.
The grant will also fund LBPD to hire a research analyst supervised under the Drug Investigations Section, and trained by the Principal Investigators on social and spatial analyses of fentanyl distribution networks. They will collect data via case files, calls for service, criminal history, coroner, and emergency department (ER) records.
"Opioid addiction and overdose have now reached epidemic status in our country, making them some of the most pressing health and human services problems of our time. The work that Drs. Malm and Perez will conduct under this grant will go a long way to further our understanding of fentanyl distribution and help us learn how to curb both individual and population-level access to this incredibly dangerous drug," says Monica Lounsbery, Dean of the College of Health and Human Services.
During the outcome evaluation, Malm and Perez will document changes in recidivism, overdoses, and other outcomes that result from this important investigation.