Class of 2023 Spotlights: School of Criminology, Criminal Justice, and Emergency Management
As they start their careers in health and human services, a common theme among CHHS graduates is their sense of individual power to make a difference and desire to help serve and support their community.
Many of our students overcame challenges in order to follow their dreams and make a positive impact on the lives of others and themselves. Our graduates' ability in recognizing their own sense of agency to enact change in their personal lives and in the circumstances around them make this class of 2023 really a stand out group of individuals. What follows is a small representation of our amazing students, graduating from across more than 70-degree programs in the College of Health and Human Services.
The School of Criminology, Criminal Justice and Emergency Management aims to educate their students to be ethical leaders in practice, policy, and scholarship; to produce informative and influential research; and to promote justice, equity, and safety through service to their communities.
Kalani Lopez: B.S. Criminolgy, Criminal Justice and Emergency Management
Image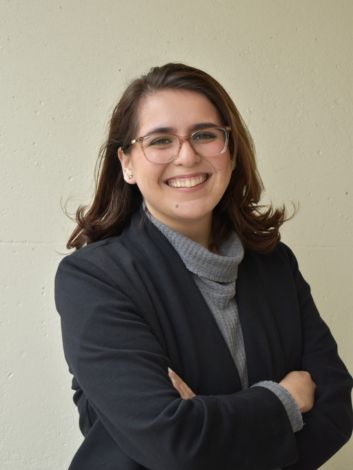 When Kalani Lopez took first place at CSULB's 35th Annual Student Research Competition earlier this semester, she said that she was both excited and surprised. Kalani graduates this month with her Bachelor of Science in Criminology and Criminal Justice, yet she started out as a Pre-Nursing student.
Kalani took the CRJU 101: Criminal Justice System in Society class with Professor Maryanne Diaz and began to feel right at home.
"I had always loved listening to crime podcasts and watching true crime shows," Kalani said.
Melani Alvarenga: B.S. Criminology, Criminal Justice, and Emergency Management
Image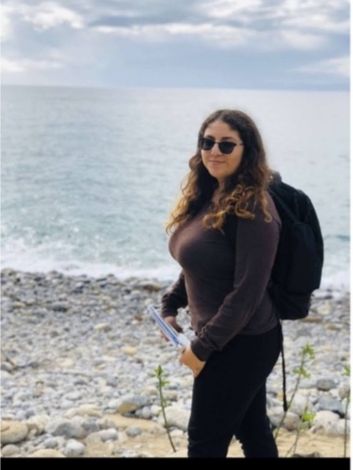 Melani Alvarenga learned that communication is key during her time spent at CSULB. Overcoming personal obstacles such as working and going to school, as well as financial obstacles, is a great source of pride for Melani. "The way I was able to succeed was by communicating with others such as professors, classmates, and asking for help when needed," states Melani. As a Criminology major, Melani chose this career path because she enjoys helping others, and as she puts it, "to bring back a little care into this world." Melani's greatest motivation to get her through college, she says, is her parents, as they were always there for her for support and to express kind words.
During her time at CSULB, Melani immersed herself in her work for the Criminal Justice Student Association workshops and completing her Community Emergency Response Team (CERT) certification. She enjoys swimming, hanging out with friends and family, and trying new restaurants.   
Genecy Chopin: Master of Science in Criminology and Criminal Justice
Image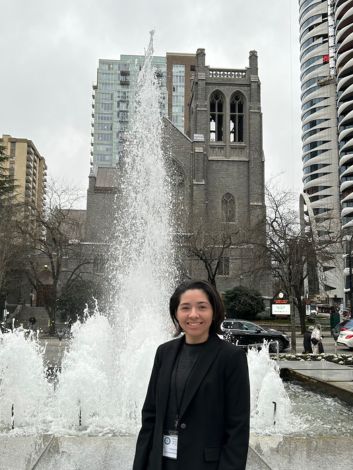 Having been raised in a predominately Hispanic/Latino working-class family, Genecy Chopin says she was taught the importance of hard work and ambition. Her parents emigrated from El Salvador in pursuit of the American dream. "They came to this country with little knowledge of the English language or American culture; they endured endless hardship and lacked many resources," Genecy says. "Despite this they persevered. They instilled in me the importance of pursuing higher education so that I could have the opportunities they never had."
Genecy says that coming from a city that experienced a lot of crime and mistrust in the police, she became interested in law enforcement. "I sought a profession that would allow me to protect disenfranchised communities, and so I pursued criminal justice to develop the skills and knowledge necessary to make a difference in people's lives.
As an undergraduate student, Genecy worked as a police cadet for the Huntington Park Police Department. "This opportunity enabled me to use my unique perspectives from childhood to actively engage with and serve my community."
As a police cadet, Genecy assisted community members with similar disadvantaged backgrounds as her own. She acted as a translator for Spanish-speaking community members who could not communicate with English-speaking officers. "Being a young Latina, I could sense that community members felt more comfortable talking to me and so I was very active at the front counter of the department. Throughout my experience as a police cadet, I strengthened my work ethic and also gained a greater understanding of my own community and the need for diversity and community engagement in law enforcement.
Genecy's interest in the criminal justice graduate program naturally developed throughout her time spent as an undergraduate at CSULB. As a graduate student, she has been able to contribute to existing literature on homelessness and conduct valuable research, which she hopes to publish with the ambition of promoting long-lasting change. "Once I graduate with my master's degree, I hope to continue to serve and protect individuals and communities by professionally working with federal law enforcement agencies. My goal is to be a valuable member of society and contribute to public safety."  
Courtney Denslow: Emergency Services Administration
Image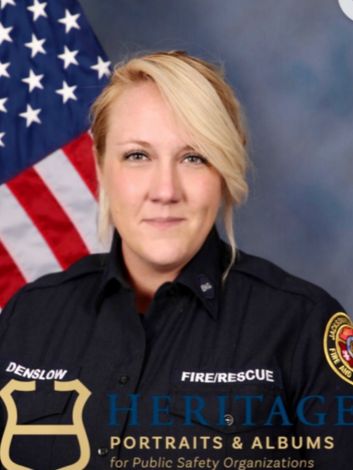 Having already completed her undergrad, Courtney Denslow graduates this year with a M.S. in Emergency Services Administration and has remained in her role as a firefighter paramedic throughout her schooling. With her degree she is looking to transition into an emergency manager role in her community.
Angelica E De Alba: Criminal Justice
Image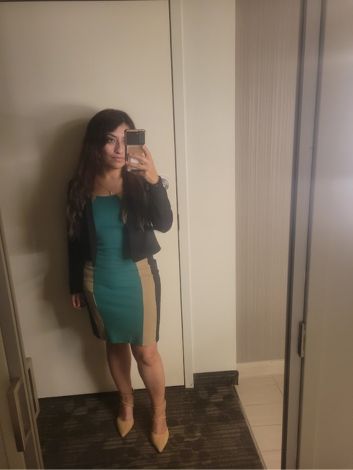 During her time at CSULB, Angelica E. De Alba navigated her responsibilities as a full-time mom, wife and worked full-time. "I had to live by my calendars to stay organized," says Angelica, whose dream has always been to be in law enforcement. Even though it was a tough road and lacked the support throughout her early schooling, 16 years after graduating high school, she decided to enroll in college. "Everything I have learned about human behavior will no doubt help me thrive for the career I want to go into," she says. My biggest motivation is my kids; I want them to see that it is possible to be Latino, to come from an immigrant background like me, and to succeed." 
Marilyn Gaona Rivera: Criminal Justice/Criminology; Minor in Forensics – CSULB Crime Scene Investigator Certificate of Completion
Image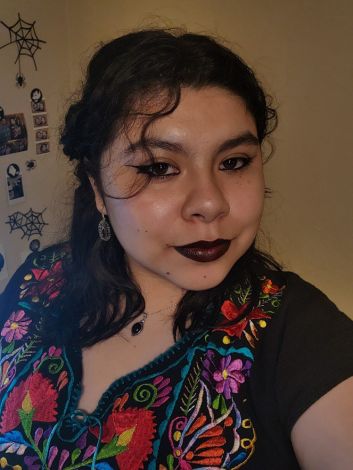 During her time at CSULB, Marilyn Gaona Rivera participated in the Criminal Justice Student Association Internship working with the Long Beach Police Department. Sadly, during her time spent pursuing her degree, Marilyn's grandmother from Mexico passed away. She wasn't able to attend the funeral service but she video-called her parents during and after her grandmother's funeral and burial. "I continued school, but fell behind and even failed some courses," Marilyn says. "I had to take many trips back to Mexico to visit my grandmother and to check up on her while she was sick so I fell behind in some of my studies. But I overcame by taking courses during summer and winter and here I am graduating this year! I thank my parents for all the sacrifices they've had to encounter. I will be graduating as a first-generation student, thanks to my parents' sacrifices."
Jennifer Ceja Hernandez: Criminal Justice Major with a minor in Forensics
Image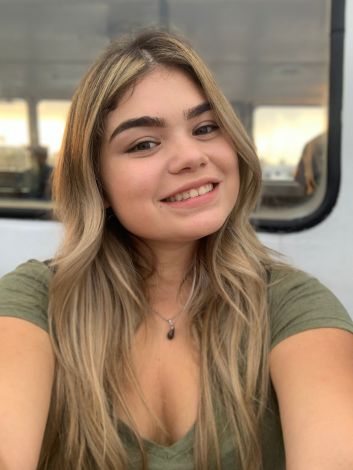 Jennifer Ceja Hernandez is graduating with her Criminal Justice degree with a minor in Forensics. During her time at CSULB, Jennifer interned at a Youth Shelter in Huntington Beach with Waymakers. She also volunteered at Orange County Probation.
"I have always liked to help people in any way that I can, and I have liked learning about the field of law enforcement," Jennifer says. "With a degree in Criminal Justice, I want to help struggling youth turn their lives around."
Jennifer says she had to persevere throughout her academic journey to obtaining her bachelor's degree. She says she had to overcome facing financial burdens and dealing with many losses in her family due to Covid-19. "I'm very proud of myself that I was able to keep my grades up, at the same time as taking care of myself financially and being independent; I stuck through it and never gave up."
Jennifer cites Criminology Professor Mitch Sigal as being a major source of inspiration throughout her schooling. "He made me realize that I was able to pursue any career path I wanted. He influenced me to make the decision to now pursue my master's degree and encouraged me to apply to jobs I never though I would get."
Jun Li: M.S., Criminology and Criminal Justice
Image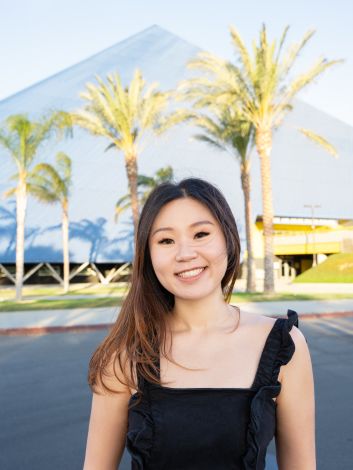 Jun Li is an international student who is graduating with her Master of Science degree in Criminology and Criminal Justice. Coming from another country, Jun says that writing has been one of the most challenging pursuits as an international student. "However, I never gave up," Jun says. Jun had the agency within herself to visit the University Writing Center several times a month to help her difficulty in writing and organization. Additionally, she was never afraid of asking her professors questions when she was confused. Overtime her writing improved and she successfully worked on her graduate thesis.
Jun's passion for criminology and criminal justice derives from her family from China. Many of her extended family members work in law enforcement. "I was always inspired by their willingness to risk their lives to prevent crimes and violence and to protect innocent people," Jun says.
A source of inspiration for Jun is her grandfather, whom she is named after. In Chinese 'Jun' stands for a king – an ambitious, brave and independent individual with strong leadership skills. Her grandpa served in the army when he was young and was a tough man, but also gentle and loved to spoil me, says Jun. "He was a man of great integrity and gave me a name that reflected a little bit of him. He was the one who decided to give me the name 'Jun' before I was born. The meaning of my name motivates me to fulfill my grandpa's legacy and pursue my dream of becoming a professor. I hope to become an inspiration for Asian women in academia and the field of criminology and criminal justice."
Kimberly Alyssa Perez: Criminology
Image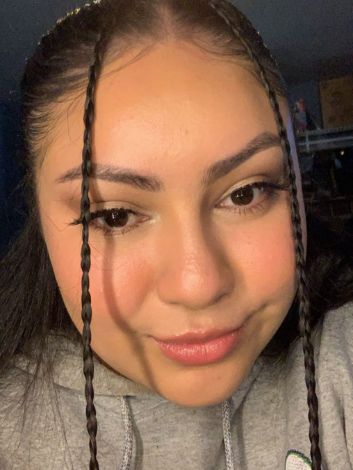 Kimberly Alyssa Perez cites many challenges on the road to obtaining her Criminology degree from CSULB. Kimberly's aspiration is to help change the perspective of how law enforcement is portrayed. The most important lesson Kimberly says she learned during her time at CSULB was to build professional and personal relationships. As far as who inspires her, Kimberly says her mom has always been her number one supporter and has always supported her through everything. "She is my backbone and I would just like to thank her and my family and say I love you!"
Thomas Page: Criminology
Image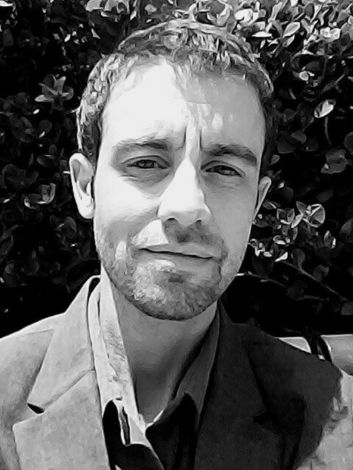 Thomas Page chose to pursue a degree in criminology and criminal justice because he wanted to focus on studying violent victimization and hate crimes against at-risk communities, specifically on the transgender and nonbinary communities. "I hope to use my degree to help establish stronger standards in hate crimes reporting and prosecution in the United States," Thomas says.
Thomas has been working with the transgender and nonbinary communities in the United States as an activist and researcher for over thirteen years. "As a transgender man myself, I have worked in advocacy, mentoring, community outreach, and representation in the social and health sciences," Thomas says. "I have learned that these communities are in dire need of our support in both the public and private sectors, and believe that there is much more work to do ahead."
Thomas cites Dr. Aili Malm as being a great source of support throughout his academic journey. "She has been my rock while I have been working through my studies and my thesis at CSULB," Thomas says. "I truly don't know what I would have done without her. With her guidance, I have been able to complete not only my studies as a graduate student, but a substantial survey regarding violent victimization and hate crimes against transgender and nonbinary people, which continue to happen at alarming rates. Professor Malm has helped me to be able to reach out to marginalized groups and to give them a voice. I cannot say enough how much she has impacted my work and studies."  
Ivan Torres: B.S. Criminology and Criminal Justice 
Image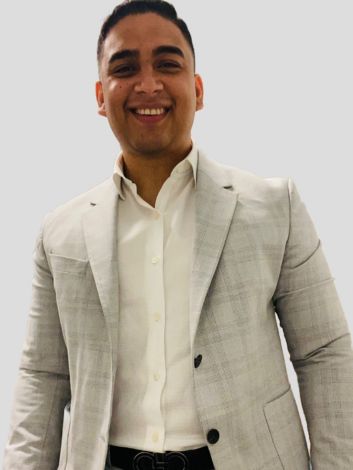 Ivan Torres learned of an opportunity to work with the Hermosa Beach Police Department while pursuing his undergraduate degree in Criminology and Criminal Justice. "I thank CSULB because if not for the university, I would not be where I am today," Ivan says. "I am in the process of achieving a life-long goal of becoming a police officer."