Class of 2023 Spotlights: Health Science
As they start their careers in health and human services, a common theme among CHHS graduates is their desire to help serve and support their community.
The mission of the Health Science Department is to aid and encourage students' development into competent professionals and life-long learners who are responsible for community health/public health disciplines, including health education and related areas. 
While we commend and celebrate all CHHS graduates, here are a few graduates whose stories stand out because of their determination to overcome challenges, to follow their dreams, and to make a positive impact on the lives of others.
Anakaren Gonzalez: B.S. Health Science – Community Health Education
Image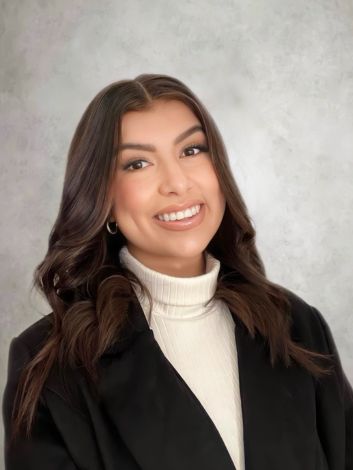 During her time at CSULB as Health Science major, Anakaren Gonzalez participated in the Undergraduate Research Opportunity Program (UROP) her freshman and sophomore year. She was a member of the Health Science Student Association (HSSA) sophomore year, became Vice President her junior year and now as a senior is the President of the student association. She also participated in the Advancing Nutrition Development through Alliance for Education and Leadership (ANDALE).
Anakaren hopes to attend medical school and become a health care provider to reduce disparities existing in community and public health. A person who inspired Anakaren was Dr. Melawhy Garcia. "Dr. Garcia is a hard-working woman that makes time to do everything she sets her mind to, which is exactly how I am. Seeing her accomplish her goals has motivated me in my time at CSULB to keep going because everything is possible if you keep pushing."
Abhishek Karki: B.S. Health Science
Image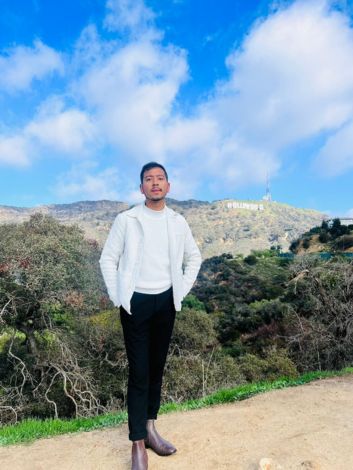 Abhishek Karki is an international student from Nepal and cites that coming from a different country was a challenge for him at first. He was going to school full time and also volunteering as well as immersing himself in his internship. "I am proud that despite all those challenges I had to face, I overcame, and now I am about to graduate with good grades," Abhishek says. "Nothing is impossible if you dare to do it."
Abhishek chose his career path because he has always been interested in working in the health care field. "I want to gain knowledge, skill and experience, and go back to my country and serve my community," he says. "It has always been my goal that I do something for the people who don't have access to health care back in Nepal."
Sources of inspiration for Abhishek include his best friend Leanne, his sister, and his parents. "Without them, I wouldn't be able to achieve my goal and dreams."
Mariana Carrillo: Health Science - Community Health Education
Image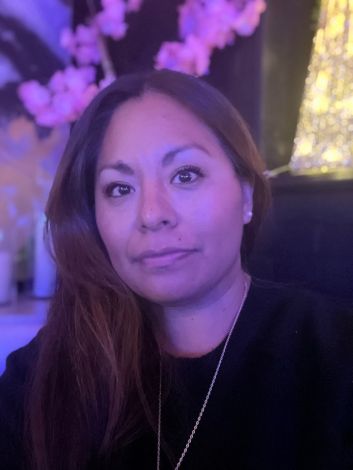 Mariana Carrillo worked two jobs while raising two children during her academic career. "I pushed through, prioritized and had tons of support from my family," she says. Mariana hopes to use her Community Health degree to provide services and advocacy for better mental health programs in the community. "I have learned that when things get tough, you just need to push through. Nobody can stop you from achieving your goals."
Jocelyn Pena: B.S. Health Science – Community Health and School Health Education
Image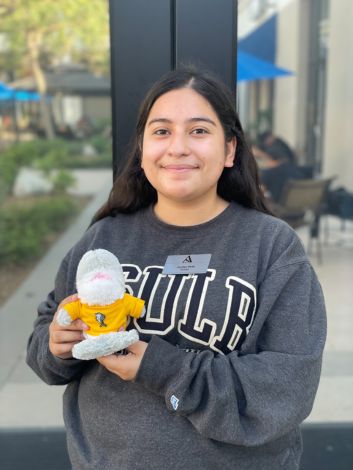 Among Jocelyn Pena's activities outside of the classroom include being involved in ASI Student Government as a Senator for CHHS as well as serving on the Latinx Student Union and CHHS Student Council and being part of the CSULB President's Ambassadors. She also was elected to the American Heart Association Hispanic Serving Institutions Scholars. "My biggest challenge in college was self-doubt," Jocelyn says. "I never thought I would be the person I am today."
Representing CSULB nationally as an American Heart Association intern and being in ASI, and carrying out her responsibilities as a Health Science student has really taught Jocelyn the importance of prioritizing her schedule and giving back to others.
"I chose Health Science because I saw the social determinants of health affect my community and I wanted to help create a difference," Jocelyn says. "I hope to serve the community by giving back in volunteer time, working in the non-profit sector to address the health disparities that we are faced with."
Adding Jocelyn, "The biggest thing I have learned is that 'querer es poder' which is a saying meaning 'where there is a want there is a will.' It has impacted my life by giving me motivation to continue even when school or life gets hard. It was that saying that got me through my college experience."
Jasmine Sweeney: Health Science - Community Health Education
Image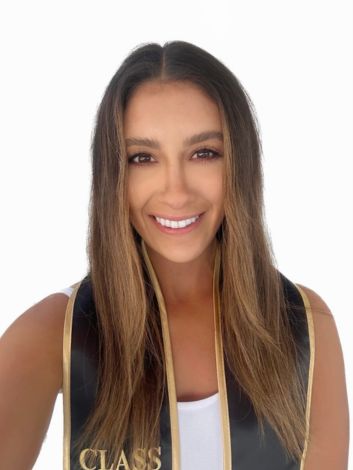 During her time at CSULB, Jasmine Sweeney faced many trials. One was being a full-time single working parent. "Being a mom is the greatest gift of all but does come with challenges," Jasmine says. "I was constantly faced with the struggles of juggling my studies, work and being a parent."
Throughout her time at Long Beach State, Jasmine worked part-time jobs to earn a good income for her family. She says despite these hardships she wouldn't change a thing because "it has shaped who I am and into the hard-working individual I am today."
Jasmine chose a career path in health and human services because she wants to aid in assisting underserved populations, as she herself identifies with this community. She says the most important lesson she learned while a student at CSULB is that there is power in community. "Building relationships with colleagues helped me prosper in more ways than one."
On one occasion, Jasmine recalls a time when she helped a fellow student she had met at CSULB. Sadly, her friend had to deal with the loss of a family member and Jasmine took it upon herself to help her struggling friend with homework and even providing financial support to help pay for funeral expenses for her friend's departed loved one. "The value in helping others empowers those around you to do the same," she says.
Her main source of inspiration comes from Jasmine's son. "He is the reason behind all my blood, sweat and tears. The days I feel I can no longer go on he puts things into perspective and reminds me why failing is not an option." 
Tara O'Neill: Health Science – Community Health
During her time at CSULB, Tara O'Neill got the chance to use her voice during her internship with the Borgen Project, where she was an advocate for those who live in poverty. "My parents inspire me in every way, they've showed me where hard work and dedication can get you and to also never give up on my dreams."