CHHS Partnership: Strengthening Youth Resilience
Image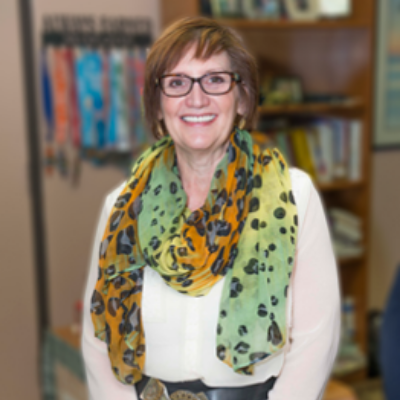 Nancy Meyer-Adams, Director, School of Social Work
Strengthening Youth Resilience (SYR) is a partnership with Long Beach Unified School District (LBUSD), the Boys & Girls Clubs of Long Beach, Mental Health America Los Angeles, and the School of Social Work, that is supporting the advancement of the youth mental health infrastructure in the community, while simultaneously increasing the number of field education internship placements for students in the School of Social Work. It is going to be piloted this fall at two middle schools in Long Beach – Franklin Middle School and Washington Middle School -- as well as three Boys & Girls Clubs in Long Beach -- with funding coming from the Rudolph J. and Daphne A. Munzer Foundation, and Miller Foundation.
Mental Health America Los Angeles is providing trainings for the parties involved, and the School of Social Work will be overseeing the program field placements, which will involve interns from the School of Social Work bachelor's program, and master's programs. Students will be engaging in peer mentorship, individual and group interventions, as well as child and family support at the schools and clubs.
"The students will be placed in teams at the middle schools and Boys and Girls Clubs," says Nancy Meyer-Adams, Director of the School of Social Work. "One of the goals is to try and address and reduce youth anxiety and depression by working in a holistic way with youth and their parents. The School of Social Work is providing  interns and field education instruction at these locations."
According to Meyer-Adams, the School of Social Work receives, on average,  1,100 applications for its Master's in Social Work (MSW) program. "We can only admit 235 of those applicants each fall due to lack of internship locations. In addition, we receive approximately 130 applications for our bachelor's degree (BASW) program and can only admit 75 annually."
Meyer-Adams relays that the reason the School of Social Work can accept so few students, compared with the number of applicants, is because of the lack of field internship placements that are required by the accreditation standards of the Council on Social Work Education (CSWE) for students earning their social work degrees. 
"All of our master's program students have to do two years of internship hours (500 hours per year); they are placed by us and we work with about three thousand agencies to place all these students in Los Angeles and surrounding counties. The undergraduates are required to do 450 hours of field internship work in their senior year."
"The need for more field education internship placements for social work students is a national problem," conveys Meyer-Adams. "The great resignation has seen people retiring out of behavioral health services across the nation, and in all the places where social workers are needed. It creates two problems: the people who are retiring or resigning may have been the field instructors themselves, and so we don't have that support for students needing to finish their internships to graduate -- and the agencies are so short staffed that they can't place as many interns. Those things combined are preventing some social work programs like ours -- that have the desire to serve -- from fully carrying out our educational requirements."
"Social Work Students will be working with children one-on-one, they will  be running groups, and working with the families and staff to work on addressing different stressors that are effecting children these days."
Meyer-Adams notes that it's about looking at working with struggling youth from a holistic standpoint to ultimately be in a position to help. The SYR Partnership, spearheaded by the College of Health and Human Services (CHHS) at California State University, Long Beach, is working to establish a peer mentoring program that will benefit all.
"That's the social work point of view -- we look at the person in the environment," she says. "So students will learn to examine and determine what factors are in play that are causing a particular individual to become anxious. Childhood stressors are multiplying exponentially because of COVID-19, which has caused isolation in school children, and many have experienced COVID-19 related loss in their families. The two middle schools we are working with in this partnership are in very high need of additional services for students and families."
Nancy Meyer-Adams is excited to be working with the two CHHS faculty who are on the SYR project assessment team, Dr. Leilani Madrigal, professor from the department of Kinesiology and Dr. Michelle Taylor, professor in Family and Consumer Sciences. 
"It's important to assess what we are doing to see what's successful in this [SYR] program in the hopes that this will be a program that will continue on for a long time," Meyer-Adams says. "Everyone throughout the college -- from the Dean's Office -- to all staff and faculty, have been really supportive."
The project coordinator for SYR is Dr. Tory Cox, assistant CalSWEC Project Coordinator and Distance Education Lead from the School of Social Work -- who will be overseeing the interns, the field instructors, and program development  for this project.
The school and Boys & Girls Club sites are ready for the launch of the Strengthening Youth Resilience (SYR) program on Sept. 12, 2022, according to Dr. Cox. "We have space allocated at the Clubs and both Franklin and Washington middle schools in Long Beach, have met with site principals, Club site directors, and existing mental health providers at the schools, and will be establishing joint referral systems so services can be delivered cohesively at both the Clubs and the middle schools," says Dr. Cox.
"We have such a good team and I look forward to what we can accomplish," Meyer-Adams says.