CSULB's Giving Day: Focus on Philanthropy through Hands-on College of Education Programs
On March 15, the university participated in its first-ever Giving Day – a 27-hour dedicated philanthropic initiative which targeted four key areas of support that directly benefit CSULB students: Basic Needs, General Scholarship, Study Abroad and unrestricted Beach funds. Although these four areas were the primary targets of the initiative, donors could give to any area of the university. In total, the university raised over $1.1 million in donations with $18,620 directly earmarked for the benefit of the College of Education.
During Giving Day, the university Quad was transformed into a Philanthropy Fair with tables and tents manned by various colleges and departments each showcasing their unique programs. The College of Education was present with two tents to highlight three CED programs, which rely on philanthropic support and serve the community at-large, Long Beach area students, and enrolled CED students.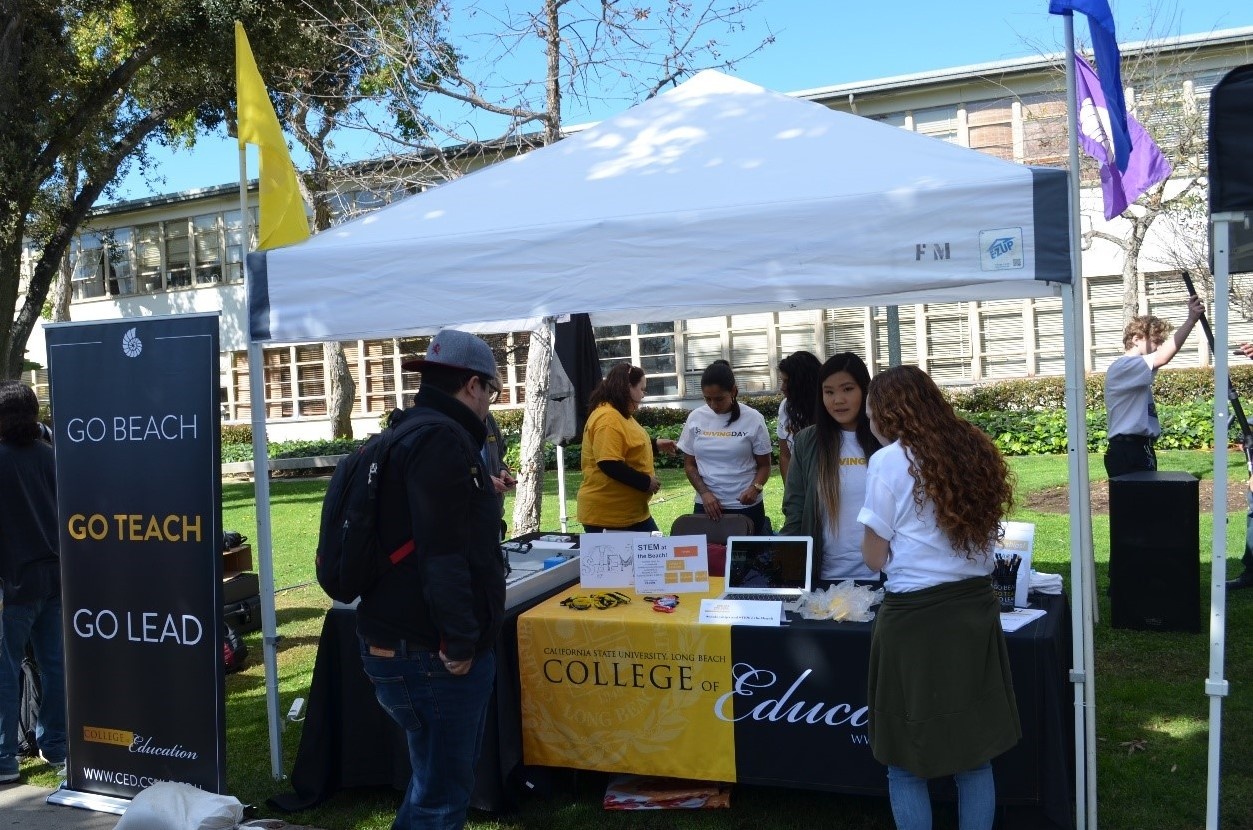 Clinicians Vanessa Pezo and Arturo Covarrubias from the Long Beach Trauma Recovery Center, part of the College of Education, but located both on and off-campus, talked to students about the many free mental health resources they offer to the community and students.  The LBTRC receives funding and support from the California Victim's Compensation Program, Dignity Health Saint Mary Medical Center, and the California Endowment, along with donations from many dedicated individuals.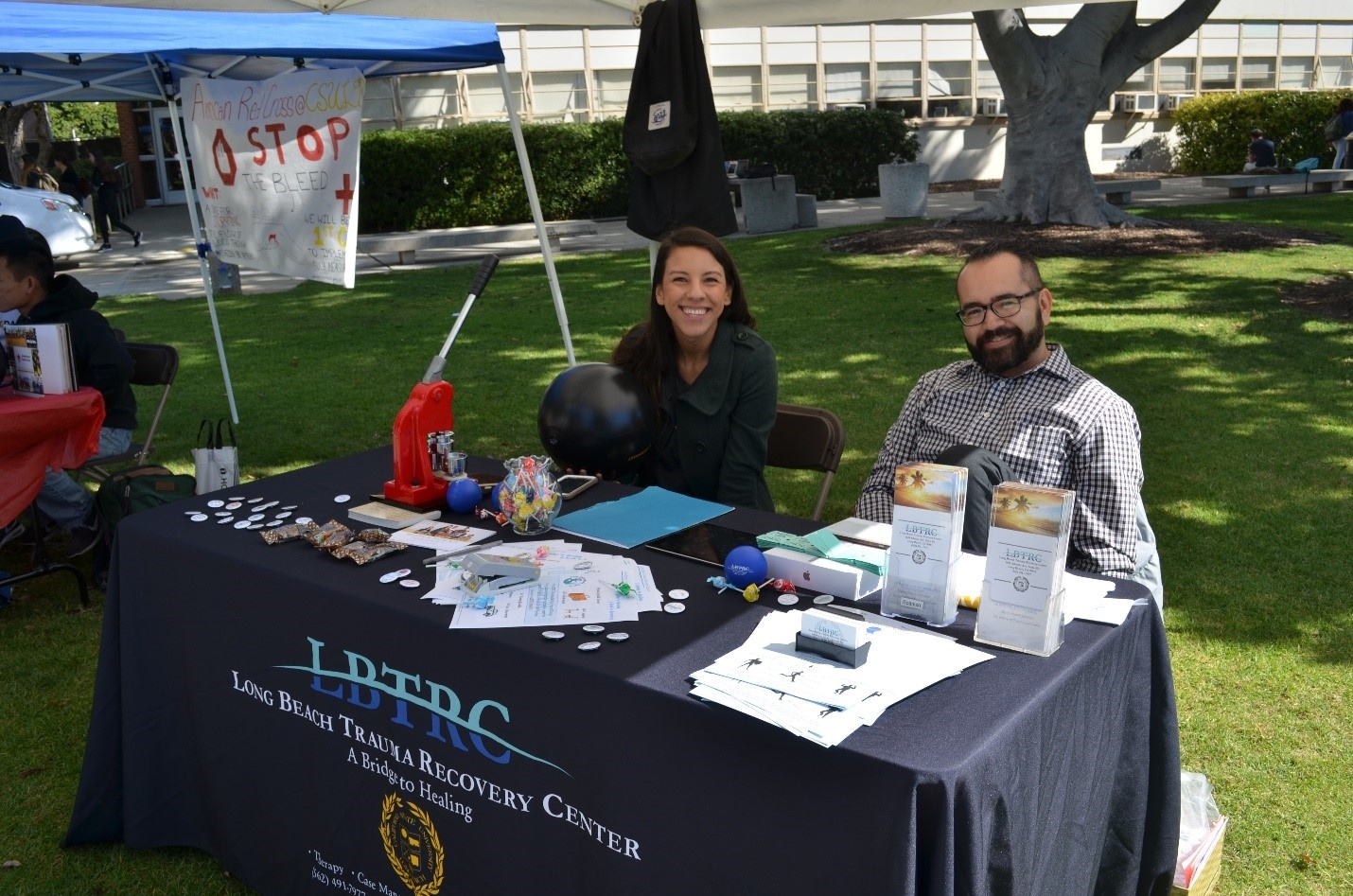 Assistant Professor Dr. Cathrine Maiorca, brought student-made robots from the STEM @ the Beach program, a summer camp for middle-schoolers created by Dr. Maiorca, which allows for a hands-on approach to engineering by guiding students in robot-building. During the Philanthropy Fair, CSULB students were encouraged to engage and play with the robots learning more about this important program, which is made possible with funding from the Fluor Corporation.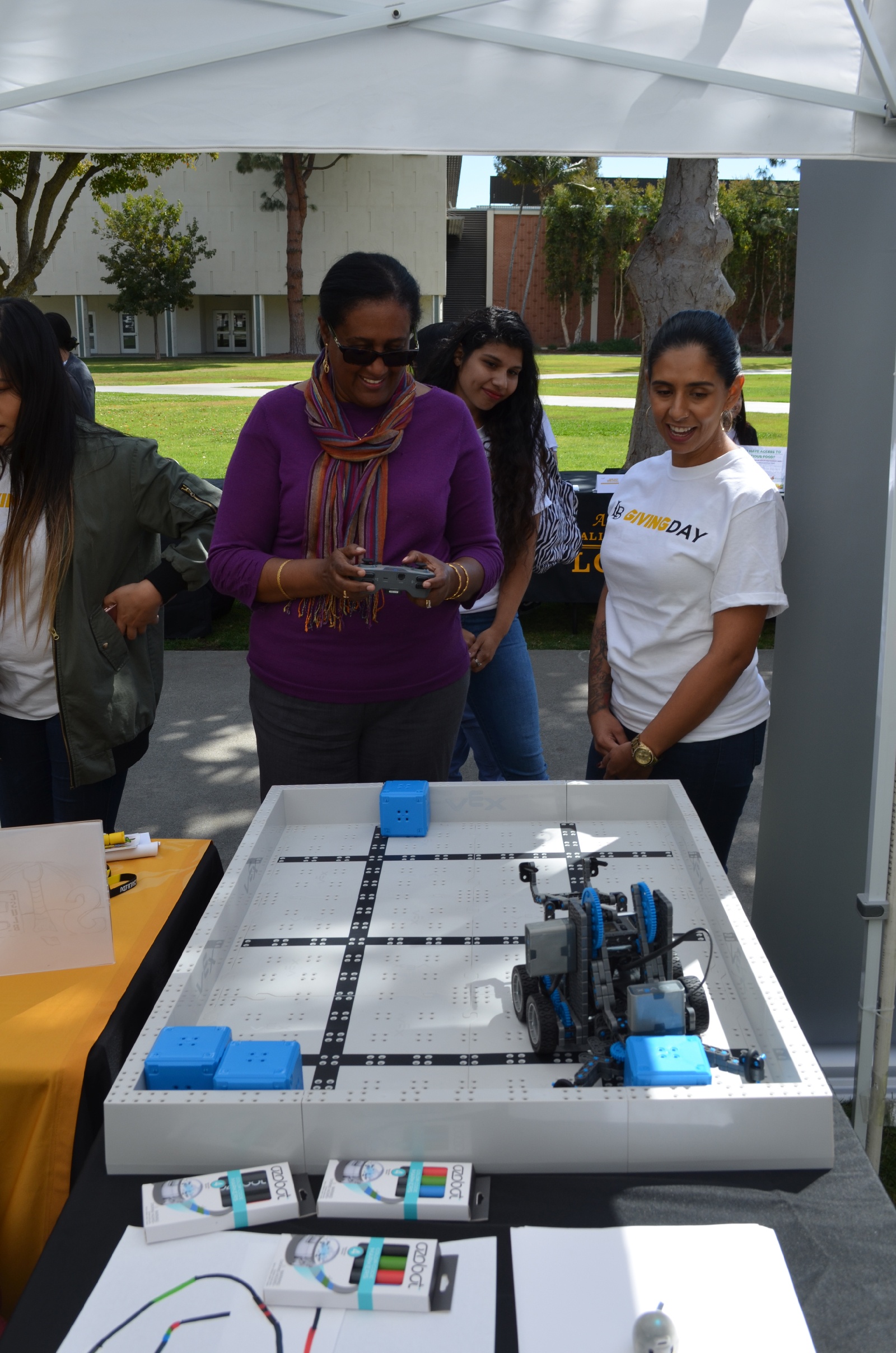 Additionally, two scholarship-funded credential programs, UTEACH and the Urban Dual Credential Program (UDCP) were also featured at the College of Education tent. Both programs give credential students hands-on experience in the classroom by being taught on-site in area partner schools. These two credential programs are generously funded by SchoolsFirst Federal Credit Union.
Though diverse, these three programs underscore the fundamental importance of one-on-one interaction and engagement. Being a part of Giving Day allowed the College of Education to highlight these critical programs, which serve and benefit a wide array of people and are made possible through the generosity of philanthropic giving.