In October, Dean Shireen Pavri, along with the Teachers for Urban Schools Committee and donors, welcomed the newest cohort of Mary Jane Patterson Scholars to our credential programs and received updates from continuing and past scholars at a college reception. With the support of the Teachers for Urban Schools Committee and visionary donors and partners, the College has recruited, supported, and prepared 15 teachers over the last three years. Three new scholars will join the program in Spring 2022 with scholarship support that sees them through their credential program.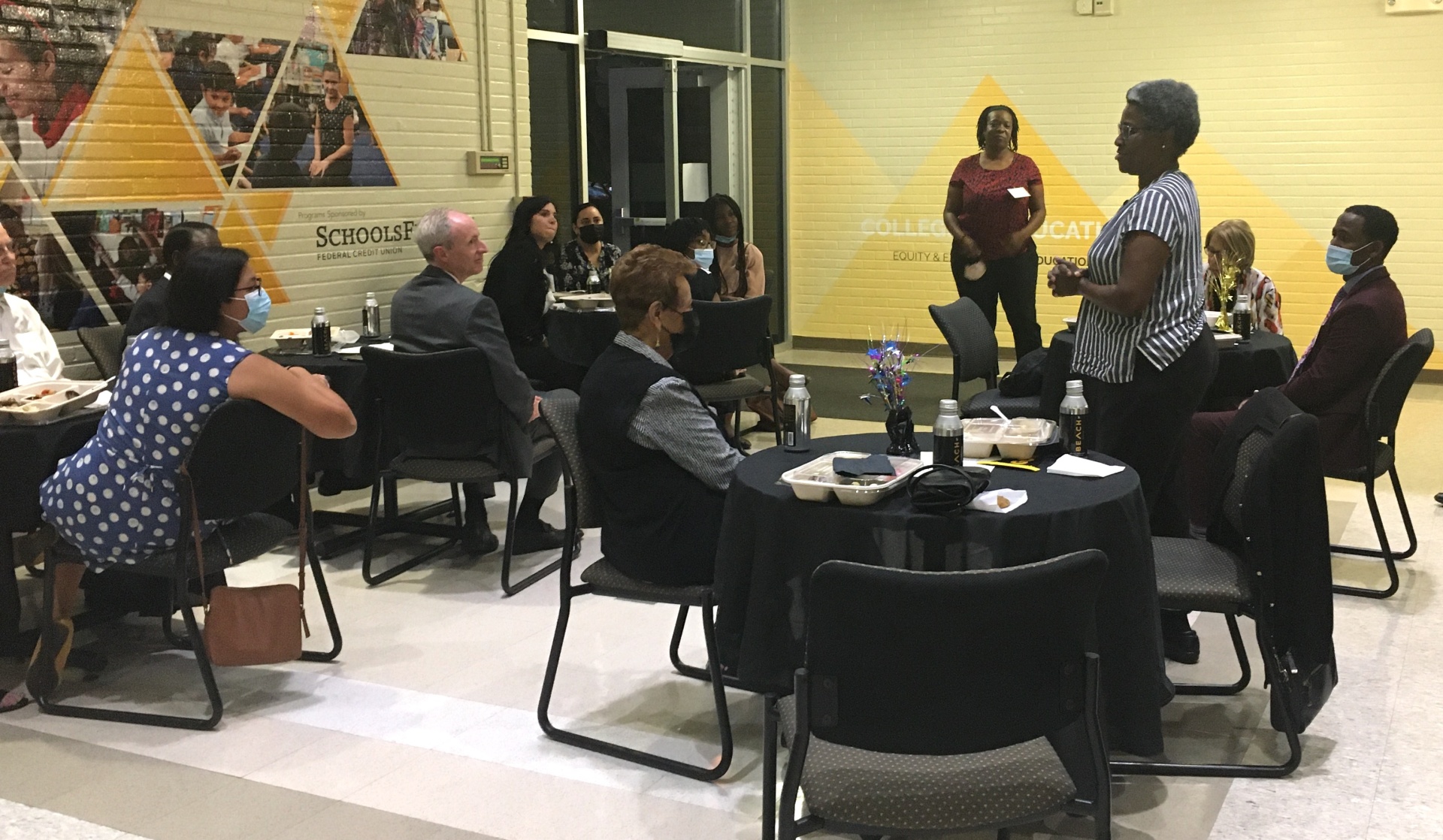 Our Mary Jane Patterson scholars share the lived experiences of the students that they are preparing to teach and are passionate about improving life outcomes for minoritized, especially Black students, in urban schools. They are provided rich opportunities and varied experiences and supports throughout their program to act on this passion. Dr. Jolan Smith, long-standing educator and Assistant Professor of Special Education, is the faculty mentor to the Patterson Scholars.
The Teachers for Urban Schools Initiative was launched by the College of Education, in partnership with the Long Beach Unified School District (LBUSD), as a multi-year initiative to recruit, prepare, and place more teachers of color in LBUSD classrooms. The Teachers for Urban Schools Initiative prepares teachers who are committed to improving life outcomes for students in urban schools and who reflect the demographics and shared lived experiences of students in our local schools.
To learn more about this initiative, including ways to offer support, please visit Teachers for Urban Schools.