Dean's Update
Dean's Update - Fall 2021
A Note from Dean Michael Solt
Weclome to the Fall 2021 Dean's Update. This semester, the College of Business (COB) continued accomplishing all necessary and required work while evolving how we cope with the COVID-19 pandemic. Instead of being completely virtual, approximately 15% of COB classes were held face-to-face, and staff came to campus two or three days per week. By far, the bulk of interactions across the college were held via our good friend Zoom, and I cannot imagine surviving the pandemic without this platform.
Spring 2022 will see continued movement back to the in-person world. Approximately 80% of classes will be held face-to-face, and staff will come to campus three or four days per week. I anticipate that college life will continue to return to "normal" in future semesters, although this will likely be a "new normal" that includes a larger virtual component than we had pre-pandemic.
While the debate continues about the value of teaching and working online, I am proud of the efforts of everyone connected to COB—faculty, staff, students, alumni, and friends—who have done their best to promote student success, complete tasks, and achieve COB goals and objectives since the beginning of the pandemic in March 2020. For better or worse, we have accomplished our work in professional and collegial ways that often require continual adjustments. I am confident that the COB team will continue to do this no matter what new twists and turns the pandemic presents.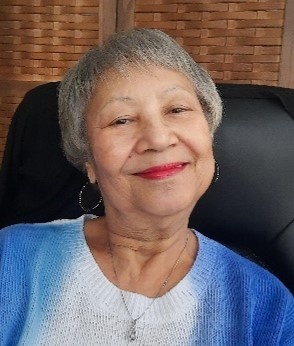 In September, a significant change came to COB when Margaret Williams, my Executive Assistant, retired after 35 years working at CSULB, including the last 11 years assisting me. It seems like everyone in the university knew or worked with Margaret, as did many students, advisory board members, and alumni. Margaret kept my work life on course, and she was able to find ways to accomplish tasks and events in a seamless fashion. All who came into contact with Margaret respected her and appreciated interacting with her. I cannot say how much I valued working with Margaret, and I wish Margaret and her husband Dwight all the best as they write a new chapter in their lives together.
COB also began a new chapter on November 29 when Katie Brown started working as my new Executive Assistant. Katie come to COB from her role as Faculty Affairs Coordinator in the CSULB Division of Academic Affairs that she took on in October 2018. Prior to this position, Katie worked for GoGuardian as a Talent Acquisition Coordinator, BloomNation as a Brand Partnerships and Events Coordinator, and MagTek as an Inside Sales Representative. I look forward to working with Katie, so please join me in welcoming Katie to the COB family.
This update features interesting stories about COB: the Fall 2021 BeachFinRising Finance Department Symposium, the COB Center for Student Success's journey through the pandemic, the success of COB's Online MBA program, the latest quarterly survey of local small businesses in the Long Beach Small Business Monitor, and the Ukleja Center for Ethical Leadership's 2021 Nell and John Wooden Ethics in Leadership Award celebration. This update also introduces two new tenure-track faculty members who joined COB in Fall 2021, Victor Wang in Accountancy and Deepti Singh in Information Systems.
I hope you enjoy reading these highlights of the life of the college during Fall 2021. Happy Holidays!
Image

Michael E. Solt
Dean, College of Business
Professor, Department of Finance
Campus Guide, CSU5 Collaboration