Poll Everywhere
Poll Everywhere is a dynamic online polling platform that allows students to respond to custom, teacher-generated polls through text messaging (SMS), smartphone, or computer. It can be used as a formative assessment strategy that enhances and amplifies classroom discussion, participation, and understanding.
Interested?
If you'd like more information about using this tool in your course, please fill out our Interest Form and an ATS instructional designer will contact you to schedule a consultation:
Get Started with Poll Everywhere
Image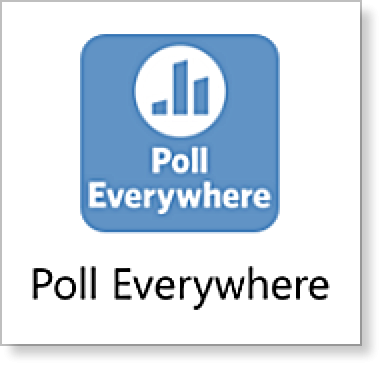 Both students and faculty must log in to CSULB Single-Sign-On and select the Poll Everywhere icon to create an account. 
Benefits of Poll Everywhere