Hybrid/Online Guest Speaker Series - Fall 2019
Join Academic Technology Services in collaboration with the Faculty Center for a series of presentations and discussions on rethinking the classroom of the future.
Speakers and Descriptions
Our Guest
Event Description

Image

Designing for Student Success: Adaptive/Active Learning

Friday, October 25  |  9am-10:30am  |  Anatol Center

Featuring 5-minute Faculty Lightning Talks and a special guest speaker who will present practical insights, key research findings, and critical reflections about how Adaptive/Active Learning can benefit student learning outcomes. 
This presentation summarizes outcomes (student retention, success, instructor & student feedback) from multiple subjects (Math, US History, Biology, Economics, Psychology, Philosophy) and efforts for developing an adaptive undergraduate biology program.
Presentation Materials:
Presentation Recording:
Adaptive learning offers promise for all learners of differing skills and abilities to be successful at their individual pace and level of understanding (ELI, 2017; Pugliese, 2016). As an institution centered on student success and access, Arizona State University started implementing adaptive courses in 2011 with enrollment in adaptive courses reaching 27,000 learners in 2018-2019.
Dr. Peter van Leusen is the Manager of Instructional Design with focus on scalable and adaptive projects for EdPlus, Strategic Design & Development at Arizona State University. He has worked at multiple large research-focus universities in the US with the goals to foster student success and truly have an impact. His recent instructional design projects include collaborating on adaptive curriculum and courseware development, designing MOOCs in a foreign language, and spearheading innovative digital educational experiences for broad audiences. 
Image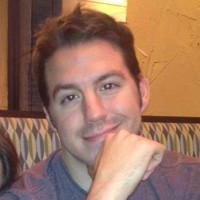 Image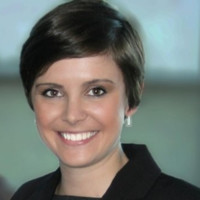 Special Projects: Metrics for Achieving Goals and Demonstrating Impact
Friday, November 1  |  1:30pm-3pm  |  ATS Training Room, AS Bldg, Room 120  | 
This presentation will showcase ways in which value, cost, effort, and systemic contributions can be quantified while ideating, developing, and delivering higher education products and programs. Models and examples of different projects and strategies will be included.
Presentation Materials:
Presentation Recording:
Daniel Powers is an instructional design specialist with Outreach & Engagement. Through iterative design and testing, Daniel is responsible for the ideation, construction, and pedagogical efficacy of courses, lesson assets, and interactive components. Danny is especially interested in the power of production value and gamification on increased course participation and content knowledge retention.
Paula Matano serves as a program manager for the Professional & Continuing Education unit within OSU's Division of Outreach & Engagement. A Corvallis native, Paula has over 10 years' experience leading complex projects from IT to educational programs in various government agencies. She received her MA in Public Policy from the University of Washington, and BA in Political Science and Spanish Literature from the University of Oregon, additionally Paula has professional certifications in Project Management and Business Analysis. In her free time Paula enjoys mountain biking, running, cooking, and chasing after her toddler and her dog. 
Image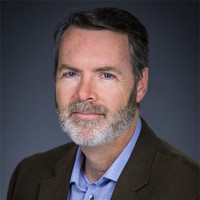 HyFlex Design: Implementing Student-Directed Hybrid Classes
Friday, November 15  |  1:30pm-3pm  |  AS Bldg., Room 244  | 
This presentation will begin with 5-minute Lightning Talks by faculty who will share insights on this topic from their own teaching practice.
This interactive presentation provides an overview of methods, case stories, and a research summary related to Hybrid-Flexible (HyFlex) course design. Based on the needs identified for their courses, participants will be able to:
determine if and how HyFlex course design could help them solve critical needs.
gain an awareness of the HyFlex design variants successfully used in peer institutions.
design their own innovative HyFlex solution to their specific challenges.
begin the HyFlex implementation process using strategies similar to those used by instructors described in case studies presented.
Presentation Recording:
About HyFlex Course Design
How do we address the problem of regional students not being able to attend class in person every week due to conflicts with work, commuting, family obligations, sickness, or just personal preference? Are fully online classes the only option? How can an academic program with a strong on-campus (face-to-face) program begin to serve non-residential or distant students? Is a brand new entirely online program the only way? At San Francisco State in 2006, in the Instructional Technologies MA program, we were faced with questions like this. We developed an alternative course design that allows us to combine on-campus students and online students in the same class sections, support effective learning in both modes, and provide students with participation options that they control from class meeting to class meeting. The course design we pioneered is called Hybrid-Flexible, or HyFlex.
 
Hybrid-flexible course designs have now been used successfully for more than a decade at many higher education institutions with a wide variety of courses in both graduate and undergraduate programs. When there is a very real need to serve both online and on-campus students with a limited set of resources (time, faculty, space) a multi-modal delivery solution like HyFlex makes sense. Furthermore, when students are given the freedom and ability to choose which mode to participate in from session to session, they are able to create their own unique hybrid experience. Recently we have started calling this a "student-directed hybrid" learning experience, acknowledging a key characteristic of HyFlex; it's not just a hybrid (or blend) of online and on-campus modes, but also provides flexibility for students to choose how to participate in each class.
Dr. Brian Beatty is Associate Vice President for Academic Affairs Operations at San Francisco State University (SFSU). He oversees the Academic Technology unit and coordinates the use of technology in the academic programs across the university. At SFSU, Dr. Beatty pioneered the development, and evaluation of the HyFlex course design model for blended learning environments, implementing a "studentdirected-hybrid" approach to better support student learning. He is currently completing his HyFlex OER textbook. (Hybrid-Flexible Course Design will be released in conjunction with the AECT 2019 Conference in Las Vegas, NV on October 24.) 
Presented in collaboration with the CSULB 49er Shops Bookstore.