Outreach Events
Future Girls @ The Beach Mentoring Program
Image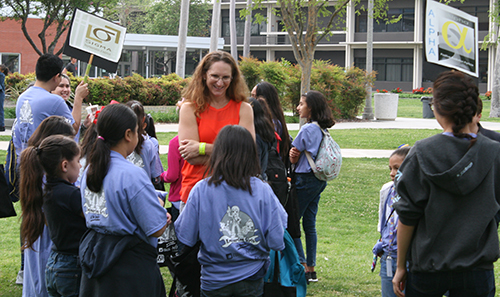 Mentors are critical in inspiring and motivating more young girls to pursue STEM fields. The CSULB College of Engineering and local schools are partnering to build confidence and engage girls in STEM fields beginning in high school. The program provides:
Pairing with female CSULB engineering students
Opportunity to engage with female faculty and industry members
Exposure to various engineering careers
STEM events throughout the semester.
Those who complete the program and attend the CSULB College of Engineering in Fall 2020 receive:
$1,000-$2,000 in scholarships

Opportunity to join the Engineering Honors Track

Free tutoring with dedicated tutors.
The program is open to 2019-20 high school seniors with a 3.0-3.5 GPA wo are interested in attending the CSULB College of Engineering in 2020. To apply, submit a Future Girls @ The Beach Mentoring Program Application and upload a personal statement and unofficial transcript by Nov. 25, 2019.
Women Engineers @ the Beach
Image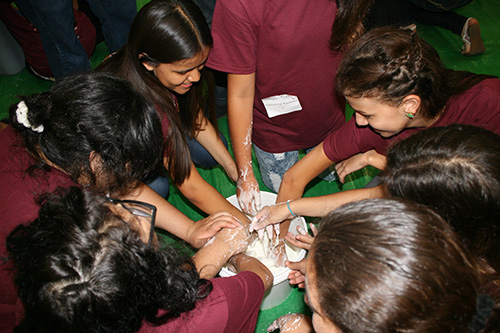 Women Engineers @ the Beach, co-produced with the CSULB Society of Women Engineers chapter, inspires young women to pursue engineering careers. Each semester, 200-400 female students from Southern California high schools, visit the CSULB College of Engineering to meet faculty, gain hands-on experience, and tour the engineering labs.
The U.S. is in critical need of trained technology professionals to join the workforce. According to the President's Council of Advisors on Science & Technology, the U.S. must increase the number of STEM graduates by 34 percent to meet the increased demand for STEM graduates.
Women represent a vastly untapped talent pool. Currently, women comprise only 18 percent of the engineering workforce and earn about 20 percent of engineering degrees. A lack of female engineering role models, misconceptions of what it's like to be an engineer, and having fewer technical problem-solving opportunities through K-12 are believed to be contributing factors to fewer women studying engineering. As of fall 2018, 20 percent of CSULB engineering students were women.
Note: CSULB events and scholarships are open to all CSULB students, regardless of sex, race, or ethnicity.