College celebrates its latest Mary Jane Patterson scholars
By
The College of Education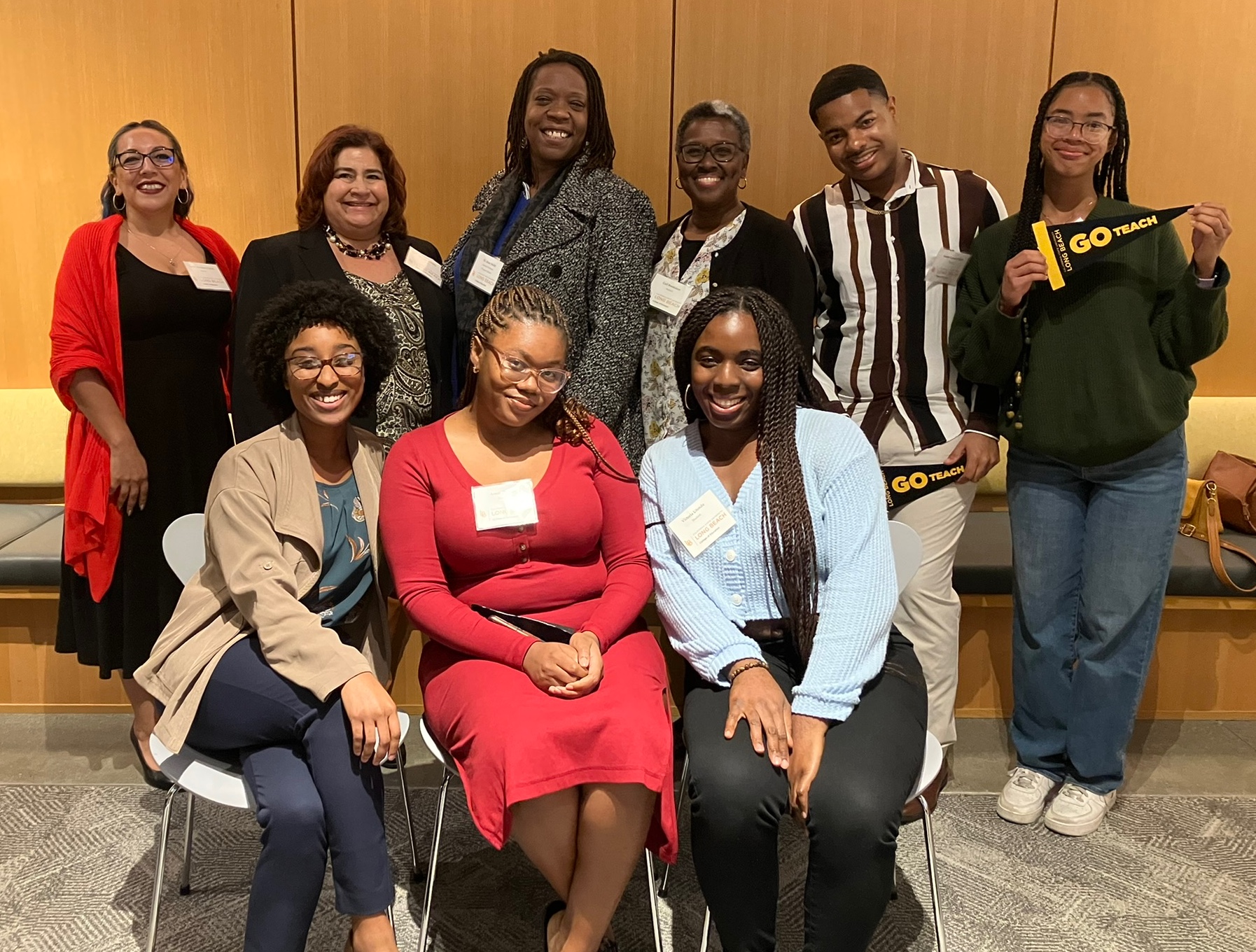 We were thrilled and proud Jan. 27 to introduce our three newest Mary Jane Patterson scholars, California State University, Long Beach students participating in our Teachers for Urban Schools program.
Teachers for Urban Schools offers scholarship money, job opportunities and other educational and social supports designed to recruit and prepare teachers who are committed to improving life outcomes for students in urban schools and who reflect the demographics and shared lived experiences of students in our local schools, especially the Long Beach Unified School District.
The three Mary Jane Patterson scholars for 2022-2023 are Aaron Carter, a student in our undergraduate liberal studies program and Urban Dual Credential Program; Sara Martinez Barajas, who is in our Urban Dual Credential Program; and Chanel Lee, who is pursuing a bachelor's degree in child development family studies. They were introduced to the program administrators, alumni and donors who make Teachers for Urban Schools possible.
The CSULB College of Education launched Teachers for Urban Schools in partnership with the @Long Beach Unified School District in 2019 to address the shortage of teachers of color, particularly Black teachers. This year's group brings to 21 the numbers of students who have participated.
Stay tuned for news on how Teachers for Urban Schools will soon grow in size and scope. Hint: It will seek to attract students to the teaching profession at younger and younger ages.