Gift Highlights Value of a Business Education
Transformative Gift Commitment Highlights Value of a Business Education
The College of Business received a transformational seven-figure estate gift commitment from alum, Wayne Powell. The commitment is among the largest planned gifts in university history. The future funds will support the College of Business where students, like Wayne, demonstrate the spirit of hard-work and dedication.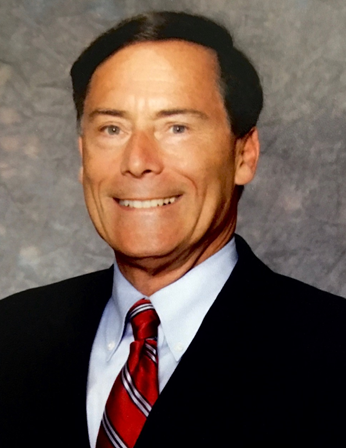 Wayne earned two bachelor's degrees from the CSU Long Beach College of Business in Marketing and Accountancy and went on to a successful and varied career in accounting and finance. He then turned to public service and served on the Manhattan Beach City Council before becoming the city's Mayor for two consecutive terms. In 2015, Wayne's career took a new turn when he became a radio host and producer of the 'Powell to the People' show.
Throughout, Wayne's pride in his CSULB education led him to stay connected with his alma mater over the years and most recently he became a mentor in the COB's Student Center for Professional Development's Corporate Mentoring Program. His appreciation of the education he received is evident in his engagement and in this planned gift.
"Wayne's commitment speaks to the value of his experience at Long Beach State University and demonstrates his commitment to see the College of Business and our students succeed. We're incredibly grateful for his trust, vision, and investment," said CSU Long Beach Director of Development Ella Gomez
Dean Michael E. Solt said the gift presents an exciting opportunity for the College of Business.
"Donations like Wayne's help us expand and deepen how we create student success so that current and future generations can continue having meaningful futures. The college cannot do these things for all of our 5,000+ undergrads without support like this," said Solt
With this gift, Wayne Powell joins CSU Long Beach's 49er Legacy Society, a group dedicated to providing for CSULB's future through deferred or planned gift commitments. Through the 49er Legacy Society, alumni and friends have entrusted gift commitments for future funds to the University, with giving designations ranging from scholarships and student support to faculty and facilities.