NVivo
Image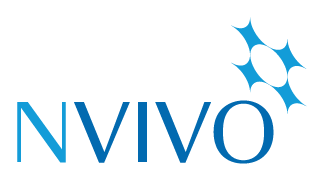 NVivo is a data collection and analytic tool for quantitative and mixed-method research. It helps store and organize text, audio, video, emails, images, spreadsheets, online surveys, social and web context, and more. Data can then be analyzed by utilizing the data management, query, and visualization tools within NVivo.
NVivo is compliant with HIPAA, FERPA, and meets ADA compliances.
NVivo is available for campus-owned computers and for the personal computers of CSULB faculty, staff and students. The license allows for university-related use only; using NVivo for personal, commercial, or other non-academic endeavors is not allowed. Your research may require approval by the Institutional Review Board (IRB). Before starting any research please consult IRB's website or IRB directly to determine if IRB approval is required.
CSULB faculty, staff and students may use NVivo on university and personally owned computers.  Students may also use NVivo on university owned computers (i.e. open computer labs, college computer labs, college or department owned laptops that can be checked out by students, etc. - check for availability).  NVivo may not be installed in a virtual computer environment.
Contact your department or college technology administrator to install the software on your computer.
Go to CSULB Single Sign On and select the Software Depot chiclet.
Click on the "Select Software" button.
Select NVivo from the menu bar at the top of the page.
Select Nvivo 12 if you are a new user or if you wish to update to this most current version.
Select your computer system platform from the drop-down menu:  Windows or Mac
Follow the on-screen instructions to complete the 'purchase' (it's free, so your balance will show $0).
Under the "Proxy Order" section, select "I am placing this order for myself."
When you have reached the Download screen, copy and save the NVivo Product Key code (in red text)
Click 'Download'.  On the next screen, click "Download' again and save it to your computer.
Run the NVivo installation program (You may need admin access to install on your department's computer).  When prompted, use the product key code you saved from step 8.