Esri ArcGIS
Image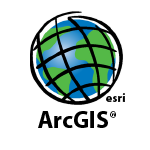 What is ArcGIS?
ArcGIS makes it possible to create and share beautiful maps, and do everything in between. ArcGIS Online is a scalable and secure software-as-a-service hosted by Esri.
How can Campus Techs get ArcGIS for campus-owned computers?
Contact Michael Shensky, Geography Department to request an ArcGIS license
Software Depot Installation Policy
CSU Long Beach subscribes to the CSU Geographic Information Systems (GIS) Specialty Center. It is an annual subscription coordinated by Academic Technology Services. The subscription provides GIS software from Esri for installation on university-owned computers. Contact your division, department or college technologist for assistance.
Product Details
Support
Please contact our team regarding problems or suggestions with the CSU GIS Specialty Center and Esri licenses.