Reviewing Originality Check in Feedback Studio - Turnitin
The similarity tool bar contains four tabs:
Image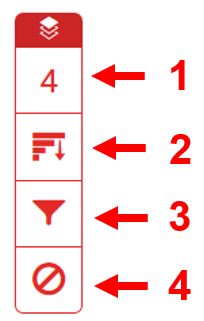 Match Overview
All Sources
Filters and Settings
Excludes Sources
The Match Overview tab gives you a breakdown of the similarity check by resource. The top score tells you what percent of the text matches outside sources. The percentages next to each individual source reflect how much the text in the student's document matches the content from the specific source; the higher the percentage, the more cause for concern.
Image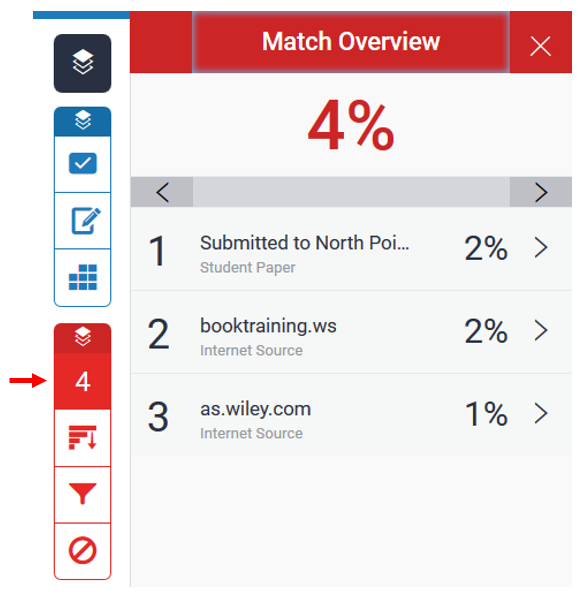 The items listed in this view are the sources with the highest percentage flagged by a specific portion of the student's writing. You can click on arrows next to each individual item listed to see a full list of all sources that are similar to the text in question. You can also click Exclude Sources at the bottom of the Match Breakdown pane to remove any number of the listed sources from the analysis. 
Image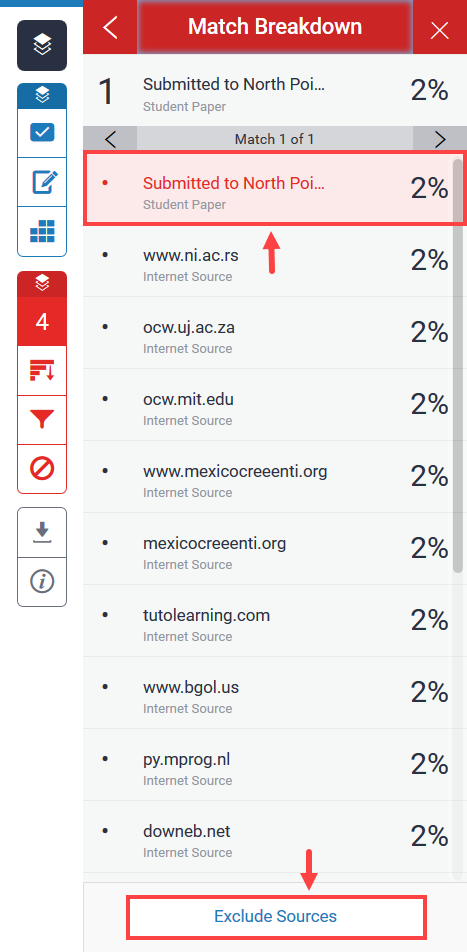 Clicking on one of these items will bring up a pop-up window of the source next to the text in question. 
Image

You can also click on the Full Source View icon on the top right of the pop-up window to see the full source document in the pane on the right of the page.
Image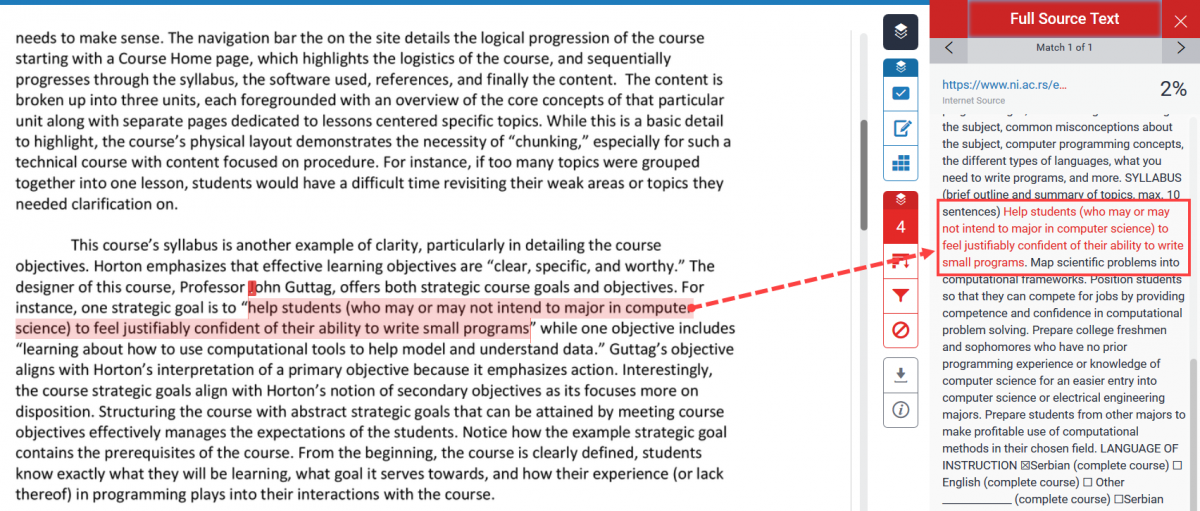 The All Sources tab on the tool bar provides a comprehensive list of all sources that were flagged in the similarity report. Sources can also be excluded in this pane. 
Image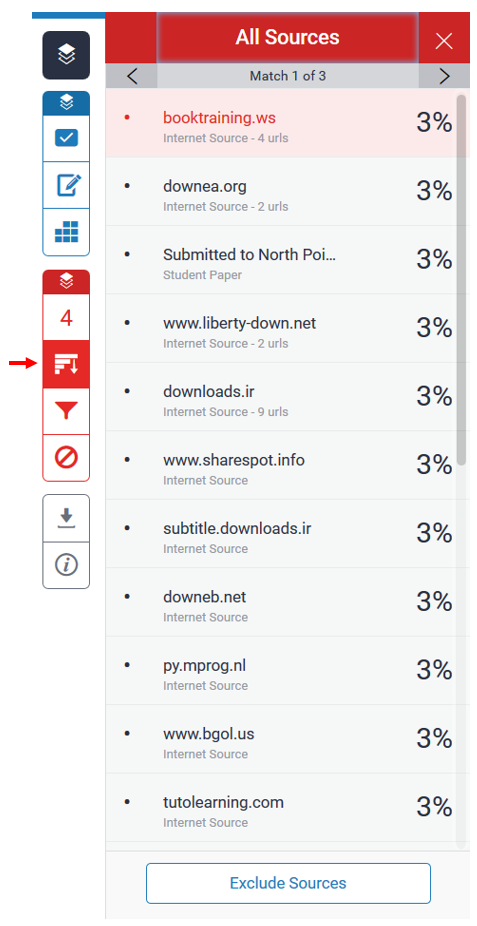 The Filters and Settings tabs lets you refine the similarity check by allowing you to enable certain exclusions in the report. You can also enable whether flagged text will be highlighted uniformly or in different colors for each instance. 
Image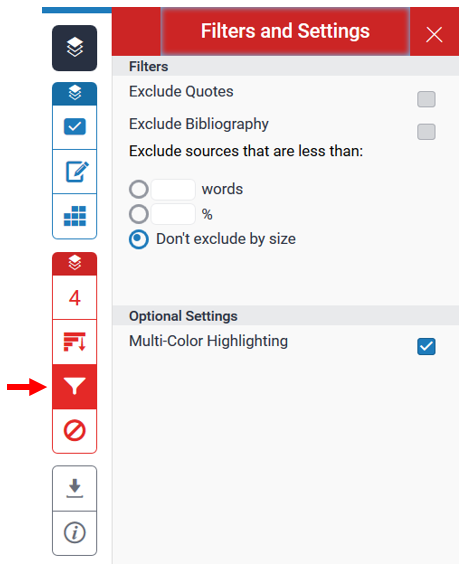 The Excluded Sources tab will provide you with a list of sources you excluded through previous tabs. Check any sources and click the Restore button at the bottom of the page. Alternatively, you can click Restore All to restore all sources back into the report. 
Image