Staff Support and Training
Image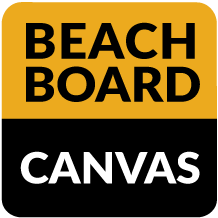 Access BeachBoard and Canvas
Access your BeachBoard and Canvas courses at BeachBoard and Canvas Login or SSO until Summer 2023.
 
Manual Organizations are Canvas "courses" that can be used beyond the classroom. Sometimes referred to as an "intranet" site, Manual Orgs can serve as a centralized hub to connect department staff, faculty, and students as a community. Common uses for Manual Organizations include employee onboarding, student orientation programs, or staff training modules on specific skills. Manual Organizations remain open indefinitely and are not limited by semester.
For more information and to request a Manual Organization course, visit: Canvas Course Types.
The resources below will help guide you in developing a Canvas Manual Organization course:
The resources below will help the "students" (org members) added to your Manual Organization learn how to navigate and use the features:
Passport to Canvas Student Course:
This self-paced training course will guide students through all the Canvas basics they need to participate in a course. This course is available to all students on their Canvas Dashboards.
Canvas Student Quick Start Module [PDF]:
The "Quick Start" module serves as a short orientation for students that is present by default in all courses. You may leave it in your course or remove it. These instructions tell you how to view the module in your course.
Canvas Student Support and Resources:
To support students with their Canvas learning, please refer them to the resources on this page.
Canvas-Instructure Resources
Instructure is the parent company of Canvas and offers many resources to help you get started and learn more advanced skills: