Blackboard Ally
Blackboard Ally works within BeachBoard to identify accessibility issues and provide guidance to instructors on remediation of course materials. The primary features of Ally include:
"Accessibility Indicators" are color-coded dials visible to instructors only which serve as a quick visual reference to accessibility issues in course content.
Image

Select the indicator icon to open the Feedback Panel (see below) for tips on improving the accessibility of specific content items.
​
Image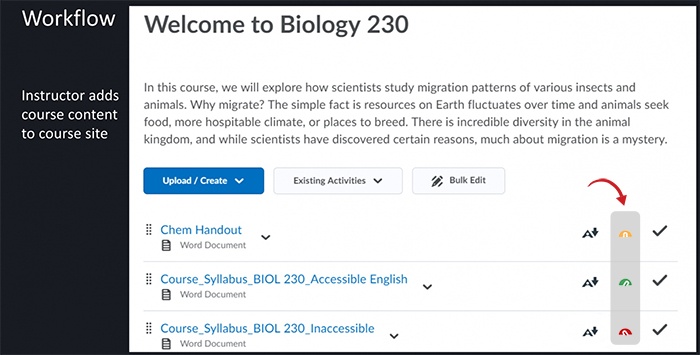 Use Ally's on-screen tips to fix specific issues and make overall improvements to course accessibility--all within BeachBoard. 
Image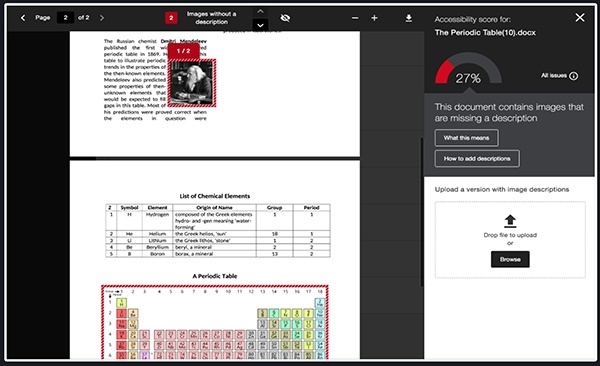 Allyautomatically generates alternative formats of course materials (without affecting originals) such as mp3 audio, electronic braille, HTML, ePub, and optical character recognition PDF.
Students can then download the file format appropriate to their environment, learning needs, or devices:
Image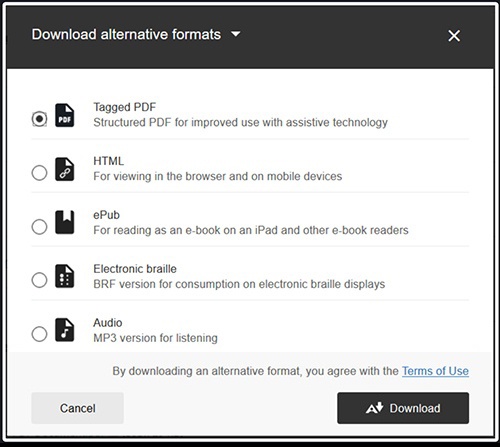 Use Ally feedback tips to make quick changes to make a big impact on your course accessibility:
Instructor Resources
Learn more about Ally's features and how to make them work for you:
Resources to Share with Your Students
Use these resources in your courses to inform students about the benefits of Ally: