Transcripts - Current Students
Image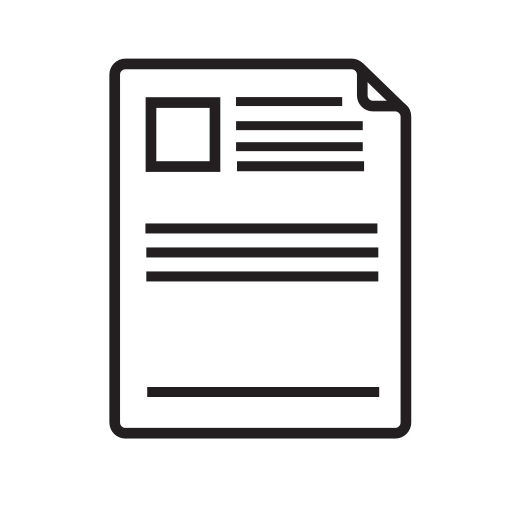 Current CSULB students may request to receive official transcripts by email (fastest) or physical mail (may take up to 7-10 business days to process). Please make all requests online through MyCSULB Student Center. 
Note: Enable pop ups in your internet browser when ready.
Order Official Transcripts
(Current Students Only)
Request Enrollment Verification:
If you need proof of enrollment without the details typically outlined on a transcript, (e.g., for job applications, military service benefits, insurance discounts), CSULB enrollment verification certificates are available through the National Student Clearinghouse (NSC).
NSC emails a PDF certificate to your CSULB email address (view sample here). If you need documentation proving that you are enrolled for an academic term that has not yet started, you may also download an Advanced Registration Certificate.
Log in to your Student Single Sign-On (SSO) and select the "National Student Clearinghouse" button in your student dashboard.
Note: Although official, this certificate does not provide verification of your grade point average. If you require your grade point average or other additional details not satisfied through transcripts, you will have to pay for a custom enrollment verification certificate through Enrollment Services.

Note: This free service is available through Single Sign-On for a limited time after your last date of enrollment.

Third parties can also request your official enrollment verification certificate directly from National Student Clearinghouse. Please refer them to:
The National Student Clearinghouse (NSC)
PH: 703.742.4200
FAX : 703.742.4239
MAIL: National Student Clearinghouse, 13454 Sunrise Valley Drive, Suite 300, Herndon, Virginia, 20171
The picture below is a sample only. Some information has been removed to protect integrity of the document. Your Enrollment Verification PDF will have an NSC watermark and other certifying language to verify authenticity.
Review the NSC Enrollment Verification certificate sample in the "What Does Enrollment Verification Look Like?" section above. If the information provided on this certificate does not meet the needs of your requesting agency, please visit Beach Central in person (first floor windows at Brotman Hall) to request custom enrollment verification. Make an appointment.
Please note that there is a $10 processing fee for custom enrollment verification--because the NSC Enrollment Verficiation service is free for current CSULB students, we highly encourage you to explore that option first before making a custom request.
How is enrollment verification different from an official transcript?
Visit the Enrollment Verification vs Official Transcripts page to learn more about the differences between these two types of records.
Is there any cost associated with this service?
CSULB has authorized the National Student Clearinghouse (NSC) to provide official enrollment verification certificates via email to current students free of charge. Students may obtain their official enrollment verifications online 24 hours a day, 7 days a week by logging on through Single Sign-On (SSO). Just select the "National Student Clearinghouse" button in your student dashboard. If the free certificate does not meet your needs; an official transcript or custom enrollment verification certificate are available for a fee.

What is the National Student Clearinghouse?
Many U.S. institutions, including CSULB, provide enrollment and graduation data to the National Student Clearinghouse (NSC). The NSC acts as their authorized agent, mainly providing deferment information for financial aid students to the education finance industry and Department of Education. In addition, the NSC provides certain additional services which institutions may utilize such as self-service official enrollment verification.

Do enrollment verification forms include any academic information such as GPA?
No, these forms do not include GPA. If you require academic information, such as a "good student discount," you must request an official transcript.

Will an enrollment verification provide proof of enrollment for the entire upcoming school year?
No, the form will not verify future terms. It will only verify enrollment for the term(s) in which you have been or currently are enrolled (registered for courses).

I am a new student who has not yet registered for classes. Can I provide proof of enrollment to my insurance company?
No. Since you are not enrolled yet, a verification is not available. Enrollment data is transmitted to the NSC at regular intervals. After you enroll in courses and the data is transmitted to the NSC, you will be able to request an enrollment verification.

My insurance company provided a form to fill out. Do I have to use that one?
No, you may print the official online enrollment verification form and attach it to the form the insurance company has provided. This is typically accepted by most agencies.
My insurance company asked for policy and account information on the form. How can I provide that?
The NSC Enrollment Verification form includes a space at the top where you may enter policy/account information for the convenience of your carrier.

I tried to get the most current enrollment verification information to give to another party but the information is not up-to-date. How often does information get updated?
Information is sent to the National Clearinghouse approximately every thirty days. If you have recently made any changes to your enrollment and need the most current updates on your record, please note the following calendar for information updates that will be sent to the National Clearinghouse: ​
Term
Information Updated
Summer 2022
July 8, 2022
August 12, 2022
Fall 2022
July 6, 2022*
August 8, 2022*
August 29, 2022
September 19, 2022
October 17, 2022
November 14, 2022
December 19, 2022
January 9, 2023
Spring 2023
December 19, 2022*
January 23, 2023
February 13, 2023
March 13, 2023
April 10, 2023
May 8, 2023
June 5, 2023
* Advanced Registration
I can't wait for the next scheduled transmission update. What are my options?
​If you cannot wait, you may be able to request a transcript (unofficial transcripts are available free of charge; there is a fee for official transcripts), or you can contact Enrollment Services for a custom enrollment verification certificate.