Social Work Student Receives National Fellowship
Image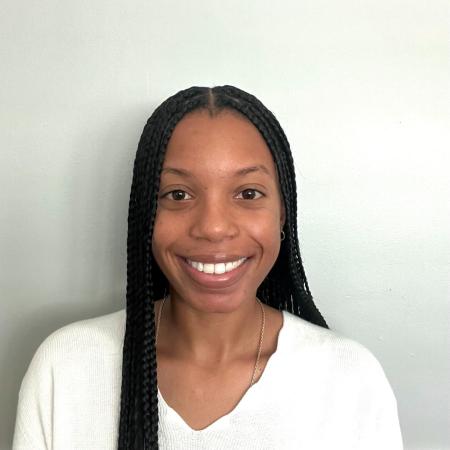 Sydney Gray, recipient of the Council on Social Work Education (CSWE), MSW, Minority Fellow Program
Announcing the recipient of the Council on Social Work Education (CSWE), MSW, Minority Fellow Program, awardee, Sydney Gray. Sydney is currently in the final year of the 2-year MSW program with the CSULB, School of Social Work. She is a part of the Integrated Health specialization and interning at a community health agency focusing on the mental health of pregnant and parenting African-American mothers.
Sydney shares that her decision to enter the social work profession connects to her interests in how our individual identities, stories, and perspectives all shape how we navigate throughout society. Further she shares the belief that many people are challenged with trying to understand their place in the world and struggle with finding environments that affirm their experiences. A few of Sydney's favorite social workers that align with this thinking and that help her keep up her professional interests are Brené Brown, Dr. Joy DeGruy, and Nedra Tawwab.  
What influenced Sydney to apply for the CSWE Minority Fellowship Program was the opportunity to focus her MSW studies towards addressing the mental health needs of BIPOC populations in high need of support which is a key area of focus of the program. After graduation, Sydney plans to continue her interests in advocacy for mental health awareness and work in behavioral health services dedicated to addressing the needs of marginalized and/or underrepresented groups. 
Please check out the summary of awardees of the fellowship to learn more about the program: https://www.cswe.org/centers-initiatives/minority-fellowship-program/mfp-master-s-students/meet-the-fellows/.