Mary Sramek Appointed Director of the Earl Burns Miller Japanese Garden
Image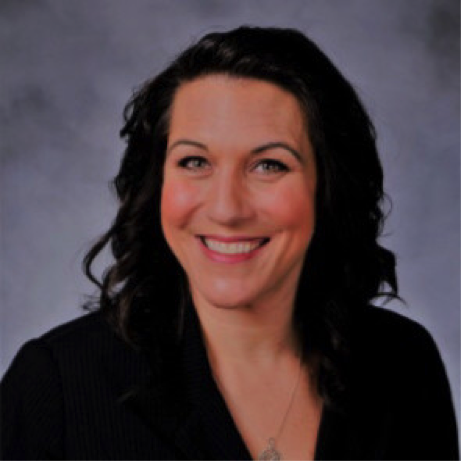 The College of Health and Human Services (CHHS) is excited to announce that Mary Sramek (pronounced "Ceramic") joined the CHHS team on May 1, 2021, as the Director of the Earl Burns Miller Japanese Garden (EBMJG). 
"I am honored and thrilled to be entrusted with ushering in the next era for the Earl Burns Miller Japanese Garden," Mary Sramek says.  "I love hearing stories on how the garden has touched the lives of so many Long Beach residents. It is a living museum and a serene, flourishing space. I look forward to being able to expand our hours and programming to make the garden more accessible for the University students, staff, and the Long Beach community." 
Mary's love of Horticulture led to her studying Agriculture at The University of Hawaii Hilo, earning her first bachelor's degree in 2000.  A few years later, she studied Cross-Cultural Academic Development to obtain a Multiple Subject Teaching Credential in the State of California.  
Mary obtained her MPA from CSULB while working as the Director for Estate Planning & Trust Council of Long Beach and for the City of Bellflower Parks and Recreation. She belongs to both Pi Alpha Alpha and Phi Kappa Phi Honor Societies.  
In 2018, Mary launched Every Lunch Matters Long Beach, a nonprofit collaboration with the Long Beach Community Foundation. Since its inception, Every Lunch Matters Long Beach has provided over 3,000 meals for hungry students in the Long Beach Unified School District. Mary also serves on the board of the Long Beach Community Action Partnership, has a loving husband and two young boys. 
In her role as director, she is looking forward to combining her love of horticulture, educational programming and public administration. 
Under Mary's leadership, the College of Health and Human Services will focus on five academic strategic priorities: Preservation, visibility, education, art and culture, and health and wellness. See the Japanese Garden Preliminary Strategic Priorities for full details.  
"We are confident that the Japanese Garden will flourish under the leadership of Mary Sramek," says Dr. Grace Reynolds-Fisher, CHHS Associate Dean of Faculty Affairs and Research. "Her leadership background and experience in educational programming will help us grow the role of the Japanese Garden as an academic center of excellence on campus. We are delighted to welcome her to the BEACH!"
Sramek's appointment follows the retirement of Jeanette Schelin, former EBMJG Director, and Alison Redfoot, former EBMJG Assistant Director for Education, in July 2020. 
Schelin, CSULB alumna '96, served as the Japanese Garden's first Director. Schelin worked closely with the university and the community to extend its educational and cultural impact and ensure its preservation. In 1997 she partnered with local alumni, volunteers, and donors to form the Friends of the Japanese Garden who have supported an array of notable programs including seasonal cultural festivals, musical and theatrical performances, student internships, and membership events. During her tenure, Schelin instituted innovative processes, winning many grant awards and the CA Secretary of Natural Resources Award in Sustainability in 2018.  The Garden assumed leadership within its field by co-hosting the first Conference on Japanese Gardens Outside Japan in 2008, which led to the establishment of the North American Japanese Garden Association, a professional organization for Japanese Gardens in Canada and the United States. 
"I have loved working for this beautiful garden all these years, however, it is the special people I have worked with and those whom I met here that I will cherish for a lifetime!" Schelin says.
Since her retirement, she has moved to the high desert near Joshua Tree. Schelin reports that she is now tending her own garden. 
One of the people Schelin worked closely with was Alison Redfoot, CSULB Alumna '11 who served as the Garden's Assistant Director for Education before retiring in July 2020. As a practicing artist, Redfoot taught in Japan for five years prior to assuming her position at the Garden. In her role at the Japanese Garden, she applied her MA in Asian Art to create memorable educational and cultural programs.  Her deep knowledge of Japan and energetic personality attracted a network of CSU professors, local cultural experts, volunteers, and artists as well as a cadre of dedicated CSULB students. 
"The Earl Burns Miller Japanese Garden, CSULB, is a remarkable resource for the Long Beach campus and community," Redfoot says. "With the help of many individuals, it was my great pleasure to create interpretive, cultural, and arts programming for a diverse audience over the last quarter of a century.  It is time for a new take on it, and I look forward to the Garden's post-pandemic reawakening."
For more information on the Japanese Garden future plans, please review the Japanese Garden Preliminary Strategic Priorities.