Building Your Alternative Modes of Instruction Toolkit
Image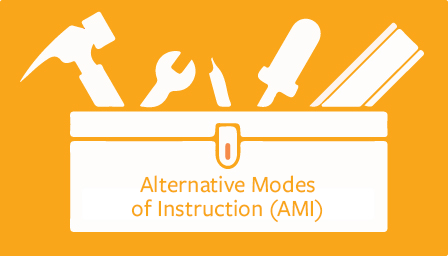 Join ATS to learn about resources we have developed to support alternative modes of instruction, including:
Keep Teaching Resource List: a comprehensive guide to training, articles, and more on AMI
BeachBoard Course Templates: pre-designed BeachBoard courses ready for you to plug in content
Online Learning Studio: an optional, self-paced course for online course development best practices
We'll also review the basics of setting up BeachBoard and Zoom so you can get started quickly with these tools.
Please note that this program does not include a stipend.
 
We look forward to seeing you there!  If you have any questions, contact ats-facultyprograms@csulb.edu.