Fall 2021 General Education Requirements
Image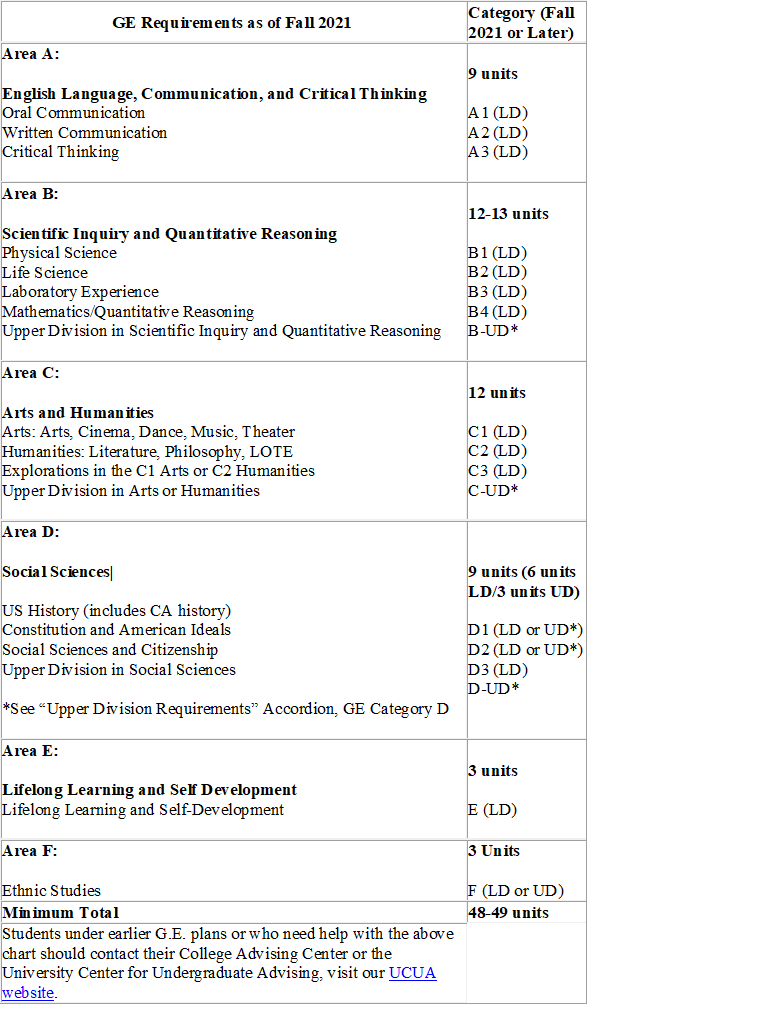 LD = Lower Division (100 and 200 level courses); UD = Upper Division (300 and 400 level courses)  Students under earlier G.E. plans or who need help with the above chart should contact their College Advising Center or the University Center for Undergraduate Advising.
Students who began continuous enrollment in Fall 2021 or later at a California Community College or other California State University must follow this pattern.
The following is an overview of the General Education requirements beginning with the Fall 2021 catalog. Click the link in the "List of Approved Courses" column to see current lists of all courses approved for that requirement. Refer to the online schedule of classes to see which specific sections of courses are being offered for a specific term. You can also run your Academic Requirements Report to see your current status in completing General Education requirements.
The Foundation (A1, A2, A3 and B4 Courses)
Explorations (B2, B2, B3, C1, C2, C3, D1, D2, D3, and E - Lower Division Courses)
Upper Division Requirements (B, C, and D)