The Aerospace Corporation Supports Student Leadership Group
Published August 25, 2021
Each year, about 30 Cal State Long Beach engineering students are invited to partake in a program intended to help hone their leadership skills. Now, thanks to support from The Aerospace Corporation, participants will also receive scholarships to help them with their studies.
The Aerospace Corporation Dean's Leadership Academy, established by the College of Engineering (COE) four years ago as the Dean's Leadership Institute, features special presentations from industry and community executives. The company supports engineering student scholarships.
Image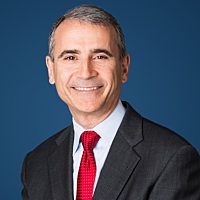 "We're in one of the most exciting times ever in space, as rapid technological advancements make accessing space easier and state-of-the-art innovations unlock new possibilities for what can be achieved on orbit. It will be up to the emerging generation of engineers and scientists to shape this dynamic future of space." said Aerospace President and CEO Steve Isakowitz. "Aerospace is excited to play a role supporting talented students at CSULB on their way to impactful careers in our industry. Their diverse backgrounds and perspectives will help improve representation across our industry and contribute to innovative solutions to space's hardest problems."
Aerospace involvement with the CSULB College of Engineering is not new. Almost 200 CSULB COE alumni are employed at the Aerospace Corporation, working across all aspects of the enterprise. In addition to alumni, for the past four years, Aerospace has expanded its University Recruiting and Relations presence through increased on-campus involvement, including recruiting events, student clubs, mock interviews, resume writing, participation in department and Dean's advisory committees, and sponsorship of student projects. For example, recent projects have focused on collaborative robotics, swarm formations, bio-inspired drones, and robotic servicing. Each of these topics engages Aerospace subject-matter experts directly with students and their professors, often leading to student internships and full-time offers.
COE students identified and hired by Aerospace through these projects include Jared Archey, Matej Brkic, Homan Chamas, Jared Coleman, and Joel Gallegos. All but one has since graduated, and the majority have completed their graduate degrees with Aerospace fellowships. Sponsorship of the Aerospace Corporation Dean's Leadership Academy is the latest development in this expanding scope of university-focused outreach.
"This shows The Aerospace Corporation's commitment to supporting future leaders coming out of the college," said Tracy Bradley Maples, former Interim Dean of the College of Engineering. "The scholarships are much appreciated."
To participate in this invitation-only academy, students must be a sophomore, junior, or senior and have a GPA of 3.0 or higher. Students are selected on a basis of academic achievement, leadership qualities, and the ability to make a one-year commitment to participating in the Institute. Invitations are sent out each fall.