Alumni Chris Hernandez: From Aerospace to Advocacy
Published October 19, 2021
Image
When Chris Hernandez began his aerospace career, designs were created on drafting tables and kept rolled up in cardboard tubes. By the time it ended four decades later, he'd witnessed many revolutionary changes, including the advent of digital engineering.
"In the olden days, engineers would create drawings on paper, and manufacturing would take that paper and make their own plans and build stuff," said Hernandez, who recently retired as Sector VP of Northrop Grumman Research, Technology, and Engineering. "Now everything is seamless. This whole digital phenomenon is allowing us to move with greater quality and with amazing speed. Not just Northrop Grumman, but other defense contractors too. We're seeing it across the board, where we can build airplanes really fast."
During his long career, Hernandez held numerous high-level Northrop Grumman engineering and executive positions, including Chief Engineer of the B-2 program, VP of Advanced Systems, and Sector VP of NG Next, the company's research arm. He's been the recipient of numerous awards, including the CSULB 2002 Distinguished Alumni Award, the Hispanic Engineer National Achievement Awards Corp. Engineer of the Year Award, and Northrop Grumman's 2016 Jack Northrop Spirit of Innovation Award.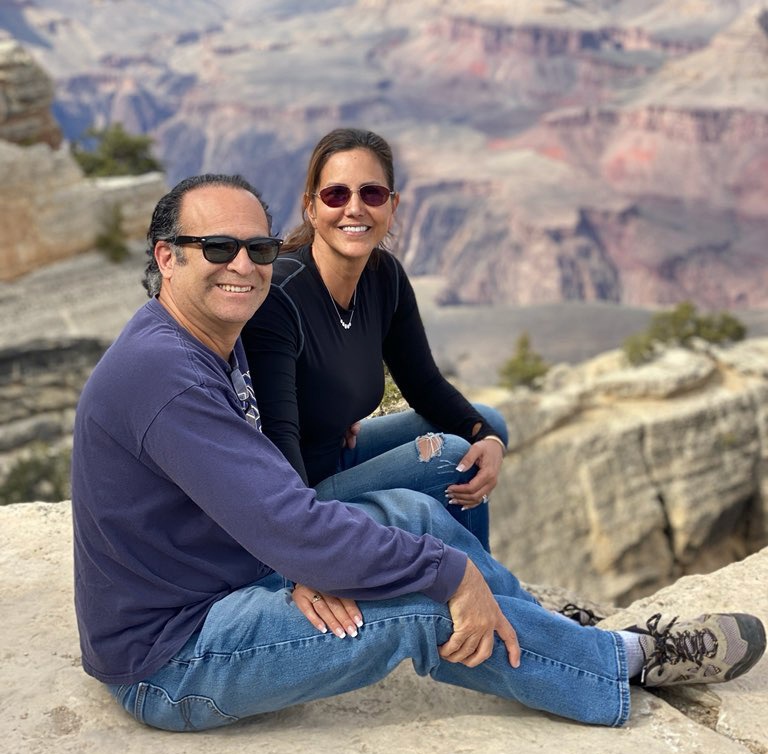 But he's also found time for advocacy. In addition to travel with his wife, Barbara, retirement will give Hernandez more time to work on projects close to his heart. Long involved with the Mexican-American Opportunity Foundation, which funds childcare for poor families. Hernandez was the recent recipient of its Dionicio Morales Lifetime Achievement Award. He is also a member of the College of Engineering Dean's Advisory Council and the AIAA Technical Operations Committee and volunteers for St. John Bosco High School in Bellflower, which he attended.
But it's with Christopher's Way where Hernandez hopes to substantially expand his efforts. The organization, for those with dysgraphia, is named after his late son, who died in a car accident. Dysgraphia sufferers have difficulty with penmanship, which makes mathematics a challenge. To that end, the group has partnered with Mod Math, which developed a pick-and-place program that allows numbers to be placed on a grid, and the document converted to a .pdf that can be sent to the teacher.
"The biggest problem with dysgraphia is nobody knows about it," Hernandez said. "Teachers haven't heard of it and parents haven't heard of it. It's a bit like dyslexia used to be."
Hernandez may not have even considered a career in aerospace were it not for a chance encounter with Rockwell International Shuttle Program Manager Ed Smith while working as a 16-year-old bus boy at a restaurant in Downey. Hernandez was taking flying lessons in exchange for washing airplanes at Meadowlark Airport in Huntington Beach. As it turned out, Smith, who had also been chief engineer of the Apollo program, was taking flying lessons too.
Hernandez started working at Rockwell as a student co-op in April 1976, five years before graduating from CSULB with an electrical engineering degree. His first job was in the "vellum vault," a huge room stacked with cardboard tubes containing project drawings. "My job was to take out the old Apollo drawings and replace them with shuttle drawings and write a number on the end cap," said Hernandez, who went on to draft drawings, design parts, and perform analysis during his 11 years with the company.
Eventually, Smith left Rockwell to work on a "really exciting" project at Northrop Grumman and convinced Hernandez to do the same. That program turned out to be the top-secret B-2 stealth bomber. Hernandez recalled signing nondisclosure papers then being led into a room to behold the breaktaking spectacle of the full-size aircraft with its 172-foot wingspan.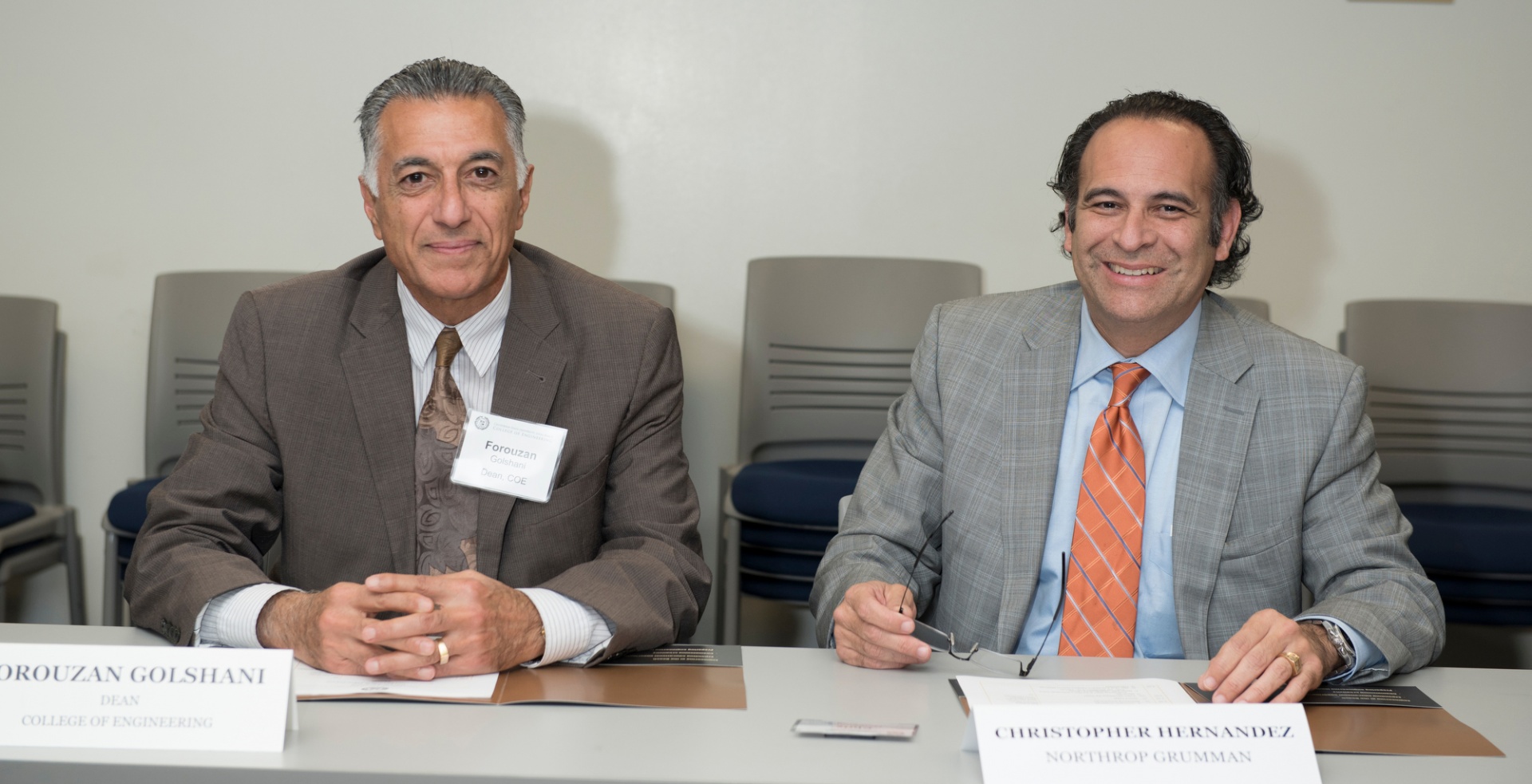 Working on the stealth bomber turned out to be the highlight of his career. "The best move I ever made was to take that leap," he said. "The government was asking us to do things that had never been done before and push the state of stealth orders of magnitude from where it had been in the past. We used to say every day was a miracle because something magical had to happen for us to keep the program going forward."
Because the stealth technology wasn't yet mature, they were advancing the technology while designing the airplane, causing changes in thousands of drawings during the manufacturing phase.
Hernandez was Chief Engineer of the program when the B-2 flew its first mission in the Balkans. When a colonel reported an issue with the display, the team worked around the clock Mother's Day weekend to patch the software. Hernandez said it was gratifying when the air crews came back and said, "'This is a great jet.' For all the engineers who'd spent years working on it, that's what you seek, when the customer is happy."
Besides working on the B-2, Hernandez counts a one-year assignment in corporate strategy among his career high points. "That was a lot of fun. I got to interface with all parts of the company to find out their strategies and how they relate to the other strategies."
He'd planned to retire earlier and teach high school math, but delayed it when he was asked to lead NG Next. Then came the opportunity to serve as Sector VP of Research, Technology, and Engineering. "One thing led to another. I kept working and aspirations for teaching high school went out the window."