Recognition
The Association to Advance Collegiate Schools of Business International (AACSB) affirmed accreditation for COB's undergraduate and graduate programs in 2019.
AACSB is one of higher education's most prestigious and rigorous accrediting bodies, stressing academic excellence and a commitment to continuous improvement. Established in 1916, AACSB is the premier accrediting agency for degree programs in business administration worldwide. Meeting the rigorous standards of AACSB is a measure of a school's quality of curriculum, faculty, staff, students, and strategic management. 
CEO Magazine has ranked the CSULB College of Business's MBA program as Tier One in North America since 2017.
For the Global Executive MBA Ranking, the College of Business ranks 81st. Using a ranking system geared toward fact-based criteria, CEO Magazine provides potential students with performance benchmarks that help in deciding where to apply.
Eduniversal, a French higher education company founded in 1994, has recognized COB since 2009.
COB ranks in the North America Good Business School (Two Palm) category.
Eduniversal provides students around the world information about the Best 1,000 Business Schools in 154 countries over nine regions across five continents. Our Accelerated MBA program (AMBA) ranks 58th in North America while our MBA specialization in Human Resource Management is rated Three Palms and ranks 31st  in North America.
The Graduate Management Admission Council (GMAC®) is an association of leading graduate business schools around the world, of which COB is an institutional member.
Since 1953, GMAC provides business schools and students an array of products, services, and programs, and it serves as a primary resource of information about quality graduate management education. COB is also a member of the MBA Roundtable and the MBA Career Services Council.
Image
Money Magazine ranked COB 47th in the nation in 2020 on its list of the Best Colleges for Business Majors. Money offers a practical analysis of more than 700 four-year colleges, evaluating data on quality, affordability, and student outcomes.
According to Money, business is the most popular major on campus today, but there is wide variation in the payoff of the programs. The Best Colleges for Business Majors beat the competition on education quality, affordability, and career payoff for undergraduate business majors.
Money Magazine ranked CSULB 27th in the nation in 2020 on its list of the Best Colleges in America Ranked by Value that recognizes universities that deliver superior education at affordable prices while preparing students for rewarding careers.
Money Magazine thinks that going to college shouldn't mean a lifetime of debt. To find the schools that successfully combine quality and affordability, Money weighed more than 20,000 data points, including tuition fees, family borrowing, and career earnings 
NerdWallet ranked the College of Business 12th on its list of the 100 Best U.S. Colleges for Business Majors in 2015.
 NerdWallet, NerdWallet evaluated 358 universities and colleges across the country on affordability, prestige, earnings of graduates, and student debt at graduation. COB is an excellent company in NerdWallet's ranking, which includes several University of California campuses: Berkeley (ranked 1st), Irvine (ranked 5th), Santa Barbara (ranked 8th), and Los Angeles (ranked 10th).  \.
Recognition of the University.
Image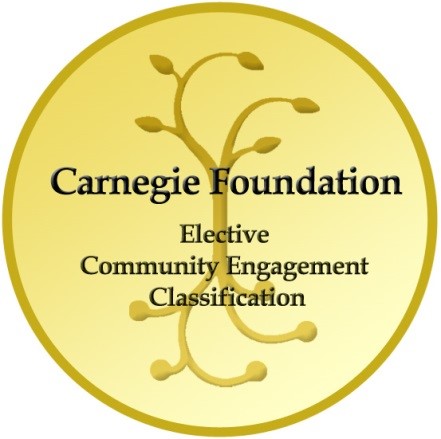 The Carnegie Foundation for the Advancement of Teaching in 2015 selected California State University, Long Beach to receive its Community Engagement Classification. 
CSULB is one of only 361 institutions to achieve this distinction. Colleges and universities with an established focus on service within the community are eligible for this classification, and selection requires proof of significant effort on the part of the institution to invest in community service and bring together scholars, practitioners, and designers in new ways to solve problems of educational practice
CollegeNET ranked CSULB 5th in the nation in 2020 on its Social Mobility Index that considers tuition, economic background, graduate rates, early-career salary, and institutional endowment.
The Social Mobility Index measures whether a college or university educates more economically disadvantaged students at lower tuition and graduates them into good paying jobs. By considering these factors, the higher education system can reverse the destabilizing trend toward growing economic immobility, and advance the American Dream while promoting the public interest.