Long Beach, California
Long Beach is a large city with a population of 492,000, located in Southern California, USA. It is situated in Los Angeles County, 20 miles (32K) south of downtown Los Angeles and 105 miles (169k) north of San Diego. Long Beach uniquely blends the character of a sophisticated urban area with the charm of a seaside community.  
Close to Everything in Southern California!
Long Beach is so close to every terrain and climate that in one day, you could surf in the morning, snow ski in the afternoon, and come home and see a movie at night. Every famous Southern California landmark, attraction, and destination is easily within a two-hour drive from the city.
Image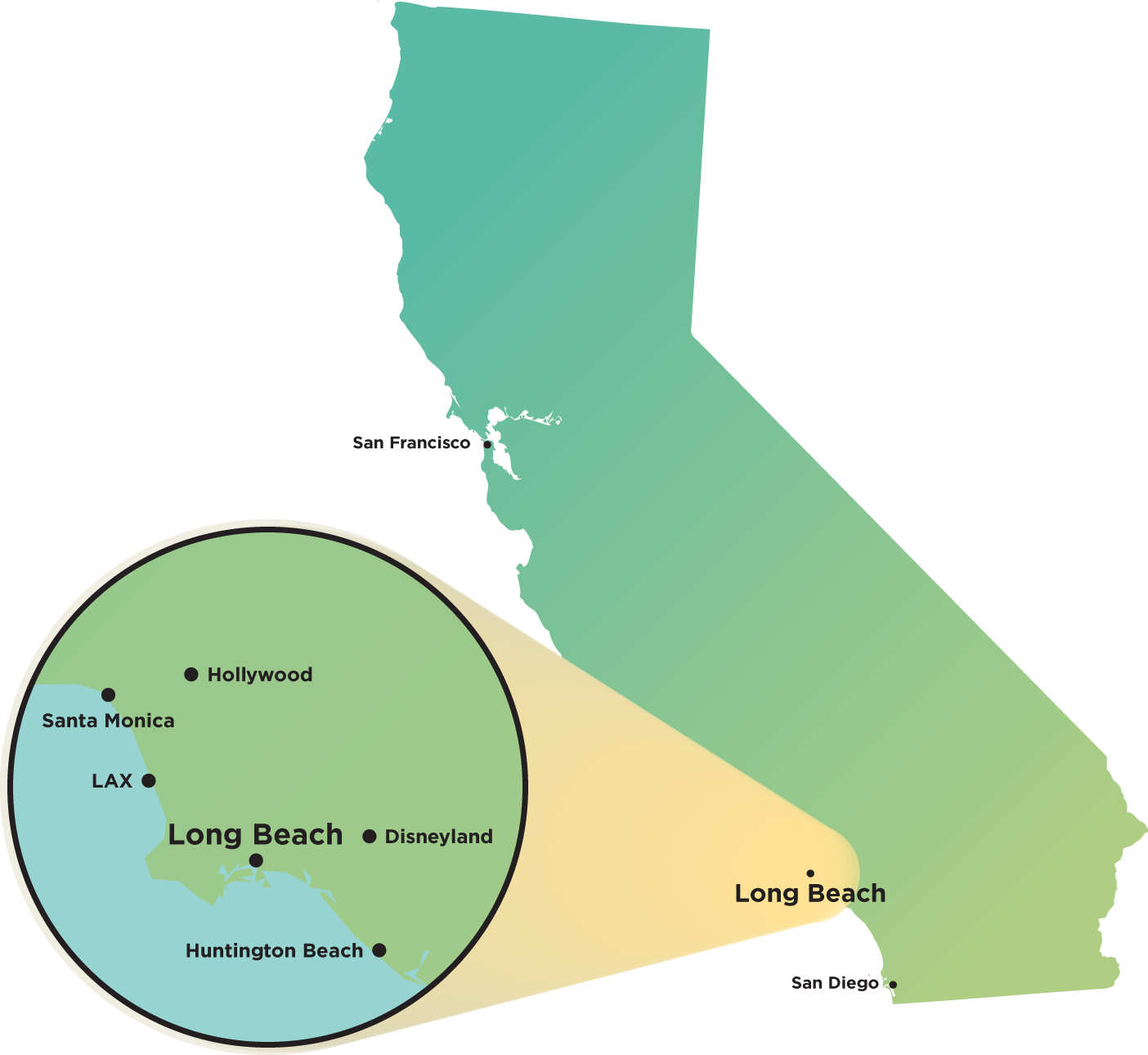 Sunny Days​: 333​
High​: 23C​
January High​: 19C​
July High​: 28C​
Humidity​: 53%​
The Most Livable City in Los Angeles County
Long Beach has been ranked by a leading consulting firm as "the large city with the highest quality of life" in Los Angeles county. Long Beach was placed at the top of the list based on such factors as low crime, good education, local attractions, climate, and the availability and affordability of housing.  
Long Beach has been named the 10th most walkable city in the United States, and is the only Southern California city to make the Top 10 list this year. 
For more information about Long Beach, CA, please visit www.longbeach.gov.