MSEE Grad on Path to Research Career
Image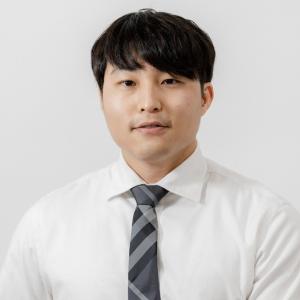 Paul Oh learned about wireless system design while completing his master's in electrical engineering at CSULB. But he also learned something about himself.
"I've always had an academic curiosity," said Oh, who graduated with his MSEE in May and also completed his BSEE at CSULB. "But research is about perseverance and hard work. That feeling when you solve a problem is pretty awesome."
With encouragement from his advisor, Assistant Professor Sean Kwon, Oh sent Ph.D. applications to 21 universities in the United States and four in Canada. He received acceptances from Purdue University, University of Maryland, and Virginia Tech in the U.S., and McGill University, University of Toronto, and University of Waterloo in Canada. The acceptances came with full tuition and scholarships or assistantships.
Oh said he chose University of Toronto because his research interests aligned well with supervising professor Wei Yu, Canada Research Chair in Information Theory and Wireless Communications at the university. Among Yu's research specialties are multi-input multi-output (MIMO) systems and 5G wireless cellular networks, areas of research Oh explored for his master's thesis and research papers. University of Toronto also offered generous financial support.
"Research in wireless communications has helped me get attention from other professors," said Oh.
He thanked Kwon for the support. "He helped me so much, and he's done so much for me. I feel getting into a Ph.D. program is payback time."
Before arriving at CSULB in 2016, Kwon completed Ph.D. research at Georgia Institute of Technology, postdoctoral research at University of Southern California, Intel's Next-generation (5G) Standard Group, and the R&D Institute of Pantech. He also worked on projects with the Defense Advanced Research Project Agency, U.S. Army Research Lab, Motorola, and Sprint.
During his graduate studies, Oh collaborated with Kwon and USC Professor of Electrical Engineering Systems Andreas Molisch on polarization reconfigurable MIMO systems and hybrid antenna selection. He was also first author on a recently submitted paper. Before beginning his doctoral studies, Oh is helping Kwon and Electrical Engineering Chair Henry Yeh on a project involving the Aerospace Corp. and Southern California Edison. He's also brushing up on his programming and machine learning skills.