Graduate Business Mentor Program
The aim of the Graduate Business Mentor Program (GBMP) is to connect professionals with you to form a mentor-mentee relationship during the spring semester. You will have the opportunity to form a deep, one-on-one relationship with an accomplished professional while vastly expanding their professional network. Career mentors can provide industry- or function-specific guidance on virtually any career-related inquiry.
Graduate Business Career Services (GBCS) will provide training on best practices when it comes to managing mentoring relationship, as well as guidance on suggested activities and discussion topics for mentoring meetings.
Mentors
If you are interested in being a mentor for the Spring 2024 Graduate Business Mentor Program, please contact Graduate Business Career Services at cob-gbcs@csulb.edu.  
Mentees
Go to the Graduate Business Mentor Program (GBMP) Beach Nexus page and select "JOIN"
Complete the GBMP questions - these will assist you in the matching process
Once you complete the questions, your account will be reviewed and confirmed. You will receive an email confirmation once you have been approved
Once you have been approved go to the GBMP on Beach Nexus and favorite up to 3 mentors that you would like to be matched with. Favorites will be considered during the matching process, but are not guaranteed. 
Image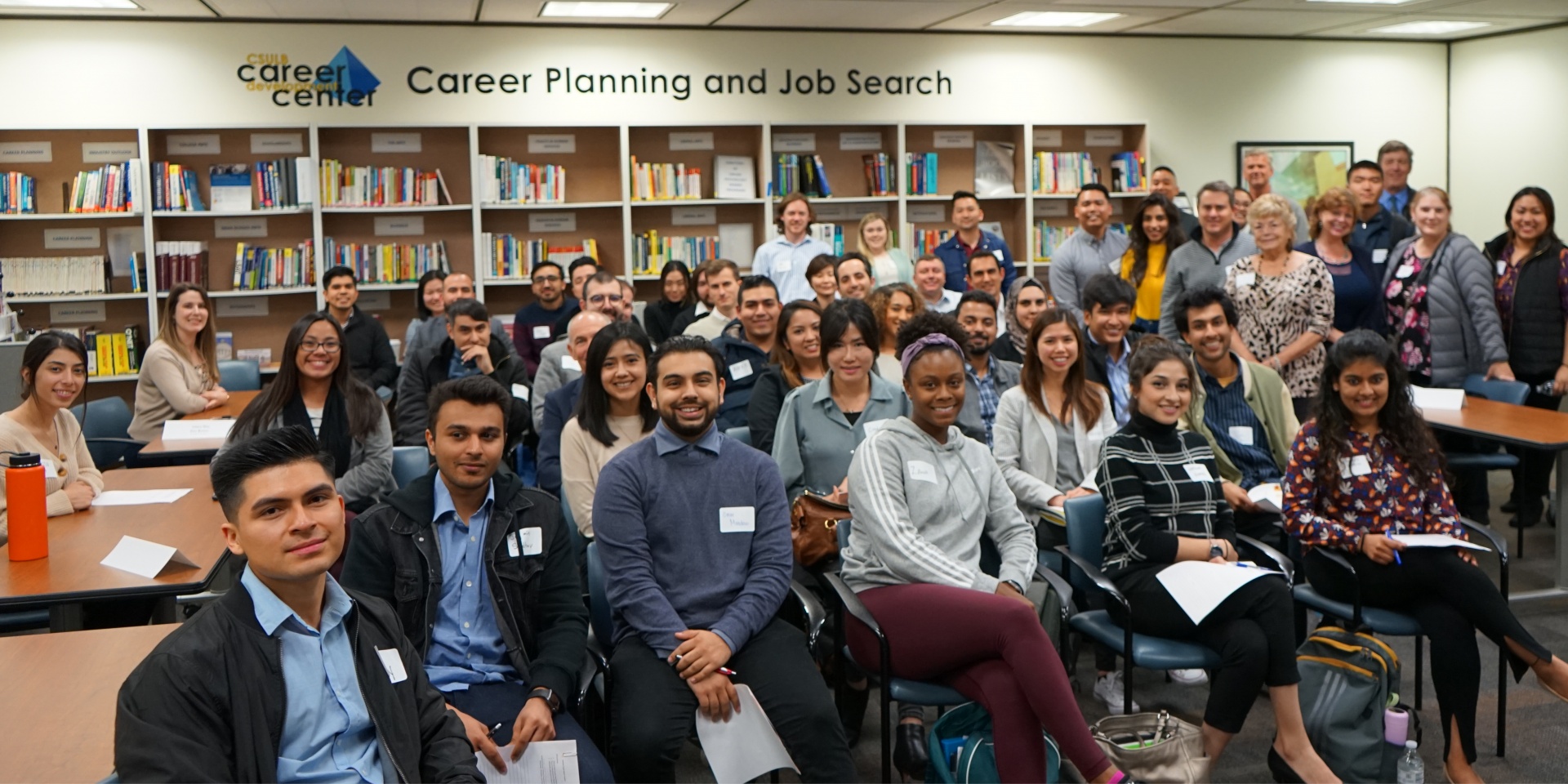 Mentee Testimonial
"The Graduate Business Mentor Program (GBMP) is an excellent experience that really helps the mentees gain direction and confidence with their career-path. There are some things that aren't taught in the classroom that mentors are able to offer. One of those is learning first-hand about the processes and culture within an industry or career-path that will help take your knowledge from the classroom outward towards the real world. My mentor showed me the value of specificity and networking that I still carry on to my day to day life." - Jananee Sekar
Mentor Testimonial
"I am honored to have been a part of the Graduate Business Mentor Program (GBMP) this past year. I was given the opportunity to work with a passionate, driven MBA student looking for guidance as he launches his career in the entertainment industry. My time with him and other students in the program has helped me as I navigate my own career. I feel that I am a better listener, better leader and also more conscious of the career goals of my employees. While I hope that my mentorship was able to help my mentee get a start in his career, I know for a fact that he has made a big impact on me and for that, I am very thankful. Being a mentor in the Graduate Business Mentor Program is an invaluable opportunity for alumni to give back to the CSULB community and be a resource for the latest generation of business students." - Ben Arnold