Fall 2019 General Education Designation Changes
In 2018, CSULB aligned our GE requirements with Executive Order 1100 from the CSU Chancellor's Office. Beginning Fall 2019, CSULB will be realigning its GE Category designations with the rest of the CSU so as to facilitate a smooth transition for incoming transfer students. The below table outlines all of the designation changes as well as the changes introduced with Executive Order 1100.
Image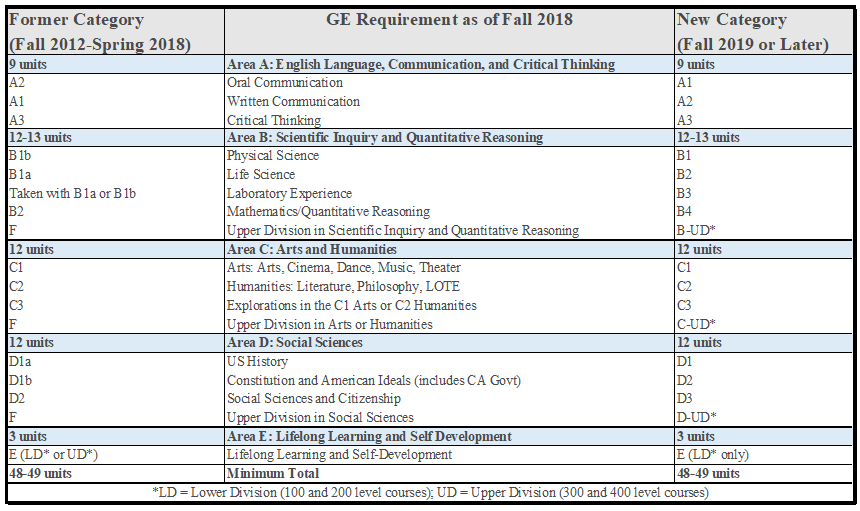 Students under earlier G.E. plans or who need help with the above chart should contact their College Advising Center or the University Center for Undergraduate Advising.