Explore Physics and Astronomy Degrees
The Physics and Astronomy Department is dedicated to preparing students for all possible career paths in industry, academia or teaching. We promote the fundamental understanding of the laws of nature and how they apply to present day and future technologies, or simply to everyday phenomena. Our programs provide opportunities to apply the knowledge and solve real world problems by participating in research with one of our faculty members, either in an experimental physics laboratory or in a theoretical computational physics group.
---
Undergraduate Degree Programs
The Physics and Astronomy Department offers 3 undergraduate degree programs. The department offers both Bachelor of Arts (B.A.) and Bachelor of Science (B.S.) degree programs to meet the diverse career interests of students.
B.S./B.A. Physics
Image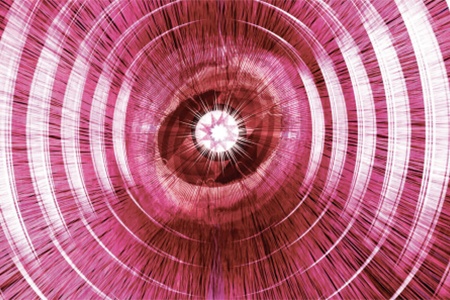 Physics is designed for students interested in immediate employment in industry, or those wishing to continue on to a graduate degree in physics or a related field.
B.S. Physics, Materials Science option
Image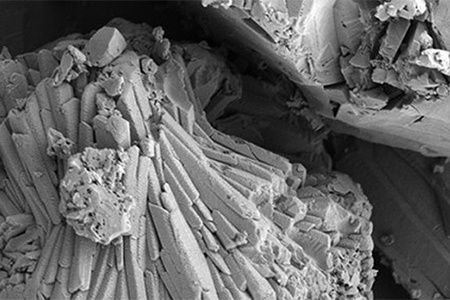 Materials Science is designed primarily for those interested in careers that involve the physics of materials and the study of materials in relation to their applications. It opens doors to private industry, government service or graduate degree in materials science or a related field.
Learn more about the undergraduate degree programs in Physics and Astronomy.
---
Graduate Degree Programs
M.S. Physics
This is a comprehensive physics master's degree with plans in General Physics or Computational Physics.
M.S. Physics, Applied Physics option
The Option in Applied Physics provides a master's degree program that emphasizes concepts and techniques particularly appropriate for applied physics. It is intended for students having a background in physics, engineering, or a related field.
M.S. Physics, Computational Physics option
The Option in Computational Physics provides a master's degree program that emphasizes the use of computers to solve problems in physics. It is primarily intended for students who engage in theoretical and applied physics and aims at developing their problem-solving skills with a computer. The option is for graduate students who enter Ph.D. programs in all fields of physics or the workforce in the sciences and engineering.
M.S. Professional Physics
This is a terminal physics master's degree intended for students pursuing industrial professional careers.
Learn more about the graduate degree programs in Physics and Astronomy.
---
Research
We offer numerous opportunities for undergraduate students to be involved in research with its faculty. Students are strongly encouraged to participate in research activities, increase their knowledge, apply what has been learned in class, and contribute to new knowledge in Physics.
Spotlight: Superconductivity and Very Thin Films
Superconductivity is a property that is highly valued by many industries because superconductive materials would be able to carry electricity a long distance without losing energy. Experiments in Dr. Chuhee Kwon's lab investigate glass coated with very thin films of gold. Under the right conditions, the gold self-assembles into a pattern of tiny gold islands that touch each other. The lab then uses equipment to test the properties of this material.
Spotlight: Theoretical Astrophysics
Theoretical astrophysicists study the lifecycle of stars, like our sun. Dr. Prashanth Jaikumar's lab investigates stars that are 10 times bigger than our sun and what happens when one runs out of fuel: a gigantic explosion called a supernova. Remnants of these dramatic deaths include neutron stars, which contain forms of matter found nowhere else in the universe.
Learn more about faculty research in Physics and Astronomy.
---
National Recognition
Our department has been recognized by the American Physical Society (APS) for awarding the highest number of undergraduate physics degrees: 
overall (rank 1)
to women (rank 1)
to underrepresented minorities (rank 2)
to Hispanics (rank 3)
The Physics and Astronomy Department at California State University, Long Beach is committed to extending opportunities in STEM education to underserved students, who are traditionally underrepresented in STEM fields. We make a great effort to show students from these groups potential STEM career paths they may not even be aware are open to them and holistically support their aspirations.
Learn more about Physics and Astronomy national rankings.
---
Student Activities
Image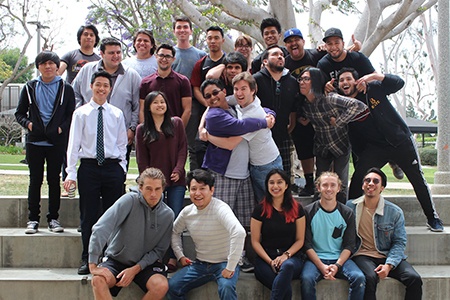 Physics students enjoy their field of study and the time they spend together. They share experiences in work, in fun, and in discovery. They support each other toward success in their studies and form lifelong bonds by forming community and gathering in like-minded organizations.
You will have the opportunity to meet other students and form these bonds with those who have a passion for physics while making your time in the department meaningful and enriching. You can find more information below on the Society of Physics Students (SPS), Women in Physics group (WiP), and Astronomy Club (AstroClub). Join these organizations to make new friends and get to know your CSULB Physics family even better!
Learn more about student organizations in Physics and Astronomy.