Prospective Science and Math Students
We thank you for your interest in the College of Natural Sciences and Mathematics (CNSM) at California State University, Long Beach. CNSM is a national leader in integrating undergraduate research and education.
Our student-centered instructional and research environment fosters equity, diversity, and access; mentors students for lifelong success by elevating character, skills, and mindset; creates scientific knowledge through research; and promotes science and mathematics in our community.
What We Offer
Undergraduate and graduate degrees
Unique degree options
Weekly seminars from global experts
Customized, directed research opportunities
Field experiences
What We Can Do For You
Hands-on laboratory training
Internship and teaching opportunities
Stepping stone to a great career
Preparation for graduate school
We. Love. Research. How About You?
Image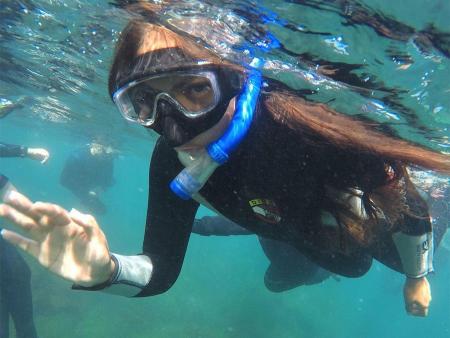 CNSM students have the unique opportunity to engage with their faculty and fellow undergraduate and graduate students on research projects throughout their undergraduate career at CSULB. Participation in research helps students develop skills in critical thinking, creative problem solving, and communication. These skills are highly valued in any career; they are real-world skills often not explicitly emphasized in classes or scheduled laboratories but of primary concern to employers.
Our research seeks to address questions asked in a wide variety of subjects including astrophysics, heart and neurologic disease, cancer drug delivery methods, earthquakes, and "urban ocean" issues such as overfishing, pollution, and invasive species.
Explore our Student Research Programs to get a sense of the opportunities available for students. These research programs aim to enhance knowledge and individual skillsets, and to ultimately help students explore fields leading to their career in STEM.
Degree Programs
CNSM offers an array of degrees that will prepare students for professional careers in Science, Technology, Engineering and Mathematics (STEM). With research and scholarship at the forefront, CNSM trains the next generation of data scientists, health professionals, educators, and researchers to meet the needs of our changing world.
Earning a degree from CNSM at California State University, Long Beach means that you will have access to individualized educational pathways while building community and connection with students, faculty, and staff. We welcome you to explore our degree options and find out what training, research experience, and mentorship is available when you join us at CNSM.
You can find more information about our undergraduate and graduate degree programs in the areas below.