Distinguished Alumni
CSULB's highest alumni honor, the Distinguished Alumni Award is bestowed annually in each College by the CSULB Alumni Office. This award recognizes our alumni who have an exemplary record of distinction and success in their chosen fields, have a proven record of impactful leadership and enduring service to their communities and society-at-large, and demonstrated pride and support for The Beach.
2023 Distinguished Alumnus
Image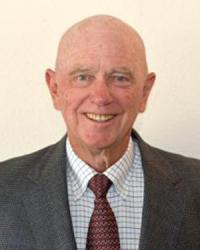 Fred Lauzier
Director of Keck School of Medicine of USC (ret.)
1971, B.S., Microbiology
Fred Lauzier has made a huge impact on clinical laboratories in Southern California, starting his own lab, Belvue Medical Labs, and later developing more than two dozen independent labs.
He was an early advocate of digitizing lab and radiology work to make results and images electronically available to providers regardless of their physical location — a routine practice nowadays but a novel concept at the time. For his efforts, Lauzier was named Employee of the Year at both FHP International Clinical Labs and later the UC Irvine Medical Center.
Lauzier, who also holds a clinical lab scientist license and a bioanalyst lab manager license, was among the first to recognize the importance of testing in the areas of HDL cholesterol, hemoglobin A-1-C and HIV as well as functional MRI for neuroimaging.
After retiring as executive director of the UC Irvine Medical Center - All Ancillary Services, Lauzier returned to the workplace to hold several interim positions, most recently interim director of the USC Keck/Norris Medical Center.
During his time at CSULB, Lauzier served as president of Sigma Pi fraternity and was on the Intra-Fraternity Council. He also helped co-found the Microbiology Club and was an active participant in the Intramural sports program. He said what he learned at CSULB was the meaning of hard work and patience.
"Results often don't appear immediately," he said. "I also learned the value of developing networks of friends, both for the educational and the social aspects."
Lauzier has endowed a scholarship at the College of Natural Sciences and Mathematics and was part of a group of Sigma Pi alumni who donated money to resurface the floor at the Walter Pyramid.
Looking back at the faculty who influenced him during his time at CSULB, he remembers Dr. Galli Ascher, who taught hematology. Said Lauzier: "For some reason (not my intellect or grades) she recognized something in me and offered me an opportunity at the Long Beach Veterans Hospital, which started my career in laboratory medicine."
After retirement, he volunteered at the Tibor Rubin VA Medical Center and the Aquarium of the Pacific. He also has mentored students, organized several local blood drive efforts, and helped develop an Ebola response plan for Orange County, via UCI. He enjoys Long Beach State Athletics events, particularly basketball and volleyball.
2019 Distinguished Alumnus
Image
Mike Schaadt
Director Emeritus, Cabrillo Marine Aquarium
1982, Master of Science, Biology, CSULB
1978, Bachelor of Science, Marine Biology, CSULB
Mike Schaadt's Master's of Biology crowned a prolific academic experience at CSULB and launched a prominent 37-year career in marine biology. Serving in leadership roles on the local, state and national level, Mike is infamous for his infectious enthusiasm for science, his boundless passion for teaching and his enduring commitment to the students who will become tomorrow's champions for marine science.
During Mike's 28 year tenure at Cabrillo Marine Aquarium, the last 12 years as Aquarium Director, his leadership propelled vital oceanology and conservation exhibits and programs to national recognition. He is a founding member of the Southern California Aquarium Collaborative, which develops resources for Marine Protected Areas in Southern California, and is Founding Chair of the San Pedro High School Global Environmental Academy. In addition, he has served on numerous advisory boards and committees of organizations working for the protection of our oceans and marine life, and is a member of many more.
Mike's singular dedication to marine science and conservation is rooted in education, beginning as a Marine Environment instructor at Compton Community College, continuing as a marine science and biology lecturer in K-12 classrooms and Cerritos Community College, and enduring as an advisor for the Venice Oceanarium and board member for the Friends of the Seal Beach National Wildlife Refuge. He is the author of dozens of scientific articles, papers and books and frequent presenter in the community, and was recently awarded the Bill Stein Memorial Leadership Award at ITEP's 18th annual scholarship celebration, Oceans of Opportunity.
Mike credits CSULB Drs. Charles Galt, Roger Bauer, and William Ritz as particularly influential on his academic and professional career, and he maintains strong ties with The Beach as a frequent event and seminar attendee and former employer of CSULB students at the Cabrillo Marine Aquarium.
2018 Distinguished Alumnus
Image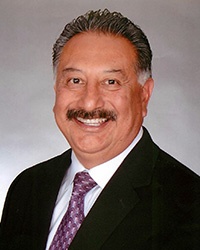 Max B. Martinez
Dentist and Owner of Max B. Martinez, DDS, FAGD, FACD
1984, Doctor of Dental Surgery, Georgetown University Dental School
1978, Bachelor of Science, Biology, CSULB
"It's almost a storybook tale," Max Martinez said of his journey from "an underprivileged kid" to successful dentist and entrepreneur. Dr. Martinez, who practices in Paramount, CA, is a member of the American Dental Association, a member and trustee of the California Dental Association, and a board member and past president of the Harbor Dental Society (among other professional affiliations). He is a fellow of the Academy of General Dentistry and has the distinction of being one of very few dentists (less than 4 percent) in North America to receive a fellowship from the prestigious American College of Dentists.
Motivated by a strong desire to give back, Dr. Martinez has joined forces with other influential community leaders to forge a unique— and uniquely effective — civic alliance between the City of Paramount, the Paramount Unified School District, and local business owners. Perhaps most notably, the team developed the Paramount Education Partnership (PEP) program, which has awarded over $861,000 in scholarship funding to date. Dr. Martinez also volunteers in several free clinics and organizes a free one-day dental clinic to patients- mostly children and adolescents- in his community.
Martinez and his wife, Michelle, have three children — two of whom, along with a niece, are proud Beach alumni — and they enjoy returning to campus to cheer on our sports teams, especially the Dirtbags.
2017 Distinguished Alumna
Image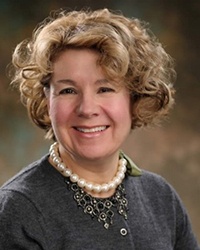 Dr. Lenora Mendoza Noroski
Director, Immunology/Allergy/Rheumatology Educational Programming
Associate Director, Allergy/Immunology/Fellowship Program; Baylor College of Medicine
2008, Masters of Public Health, The University of Texas–Health Science Center at Houston
1989, Doctor of Medicine, Weill Cornell Medical College
1985, Bachelor of Arts, Chemistry, CSULB
Dr. Lenora Mendoza Noroski is internationally recognized in clinical immunology with a passion for innovative education and global health. Her expertise is in rare allergic, inflammatory and immunodeficient disorders. She was trained by the "David The Bubble Boy" team, performed human thymus research and studied HIV in New York City, Houston, Brazil and Thailand. She co-founded Camp Hope/HUG, the first Texas camps for HIV survivors and Kids Council-Caregivers League. In 2013, she received The Accreditation Council of Graduate Medical Education-David Leach Award for creating a sustainable allergy course. She now collaborates to uncover diagnostic dilemmas and is developing a global platform for limited-resource medical centers to derive complex, real-time patient diagnoses. She was the Weill Cornell Medical School Meister Graduate and is a Faculty Fulbright Scholar in Educational Leadership and Teaching. She oversees the immunology education at Texas Children's Hospital and is dedicated to the study of diversity and the success of her trainees. Her loving husband Frank Inselbuch and their children Ilana and Isaac are her most meaningful teachers in life for what is truly important.
2016 Distinguished Alumna
Image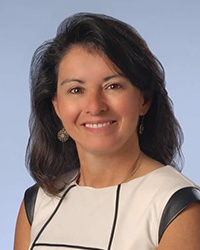 Dr. Theresa Rohr-Kirchgraber
Associate Clinical Professor of Clinical Medicine and Pediatrics, Indiana University (IU) School of Medicine
Executive Director, IU National Center of Excellence in Women's Health
Chief Physician Executive, Eskenazi Health Outpatient Care Center
1988, Doctor of Medicine, Weill Cornell Medical College
1984, Bachelor of Arts, Chemistry, CSULB
Theresa Rohr-Kirchgraber's parents did not attend college, but they strongly encouraged their eight children to work hard in pursuit of their educational and career dreams. In Rohr-Kirchgraber's case, that not only meant becoming a doctor who cares for childhood cancer survivors and adults with eating disorders but also serving as a teacher, mentor, role model, advocate, and author. In 2015, Rohr-Kirchgraber added to these roles when she became the 100th -- and first Hispanic -- president of the American Medical Women's Association (AMWA). The AMWA named her one of its "Inaugural Fellows" in 2015 and an "Exceptional Mentor" in 2013; other recent honors include the "Women of Influence Trailblazer Award" from the Indiana State Department of Health, the "Innovations in Medicine" award from the American Medical Association, and every year since 2012, a nod from Indianapolis Monthly as one of the city's "Top Doctors." Rohr-Kirchgraber says that staying at CSULB once she decided to pursue pre-med studies "was the best decision I made." Today, the Baldwin Park native and her husband, Dr. Paul Kirchgraber, live in Indianapolis, where Rohr-Kirchgraber volunteers at her church and appeared regularly on NPR's "Sound Medicine" program. The Kirchgrabers have three adult children, Richard, Grace, and James.
2015 Distinguished Alumnus
Image
Dr. Jean-Bernard Durand
Associate Professor of Medicine
Medical Director, Cardiomyopathy Services
Director, Cardiovascular Genetics Research
Cardiology Fellowship Program Director
University of Texas MD Anderson Cancer Center
1984, Bachelor of Science, Biology, CSULB
1988, Doctor of Medicine, Medical College of Wisconsin
Board certified in both internal medicine and cardiovascular diseases, Jean-Bernard Durand is a trailblazer who made medical history by revolutionizing our understanding of the relationship between cardiovascular disease and cancer. Durand is currently a faculty member and researcher at The University of Texas MD Anderson Cancer Center, where he founded and directs Cardiomyopathy Services, the first program designed specifically to manage chemotherapy-induced cardiovascular complications. This program launched a new field of medicine and remains the worldwide model of care for cancer patients/survivors with cardiovascular disease. Durand also established the world's largest database of DNA from patients with heart failure secondary to chemotherapy and performs genotyping to identify heart-failure susceptibility genes. Additionally, he developed a tissue bank for further expression studies to identify critical pathways common to cancer biology and cardiovascular biology. He is a frequent contributor to leading medical journals, and his honors include being named "America's Top Cardiologist," MD Anderson's "Best Teacher," and one of "Houston's Top Doctors." Durand, who served on the Los Angeles Olympics Organizing Committee, currently serves as a volunteer for an inner-city high school football team and on the board of directors of the Houston French Society. He also remains an enthusiastic and generous supporter of The Beach. His interests include photography, film writing, Tae Kwon Do, cross-fit, and spending time with his wife, Jessica Ferdinand, and their son, Jean-Paul, and daughter, Samantha Alexandra.
2014 Distinguished Alumnus
Image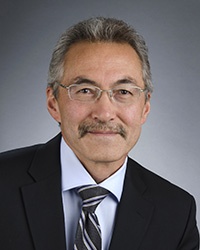 Dr. Jeffrey L. Stein
President & CEO, K2 Therapeutics
1979, Bachelor of Science, Marine Biology, CSULB
1983, Master of Science, Biology, CSULB
1991, Ph.D., Institution of Oceanography, University of San Diego
Born in Tokyo, Japan, Dr. Jeffrey Stein has made significant contributions across a broad range of fields, from subtidal ecology to novel antibiotics. Following a brief stint as a venture partner and Kauffman Fellow with Sofinnova Ventures, in 2007, Dr. Stein co-founded and served as CEO of Trius Therapeutics, where he shepherded the development of Tedizolid, an antibiotic that treats resistant bacterial infections. Cubist Pharmaceuticals recently acquired the company in 2013 for $818 million. In 2005, Pfizer Pharmaceuticals acquired Quorex Pharmaceuticals, which Dr. Stein co-founded in 1999. Previously he was a principal scientist at the Agouron Institute, researching the encoding of novel antibiotics from uncultivated bacteria, and was recruited by Diversa Corporation to continue this work from 1994-99. As an Alexander Hollaender Distinguished Postdoctoral Fellow at Cal Tech from 1991-93, Dr. Stein joined the Human Genome Group and helped found the field of metagenomics. From 2012-13, he was the Antibiotics Working Group's chairman and president. He holds five patents and received the 2003 Thomas Alva Edison Patent Award. Also, he is listed among the 2009 PharmaVoice100 Most Inspiring People and was a 2012 Ernst & Young, San Diego Entrepreneur of the Year Award finalist. His wife, Catherine (Naughton), is a 1985 CSULB alumna.
2013 Distinguished Alumna
Image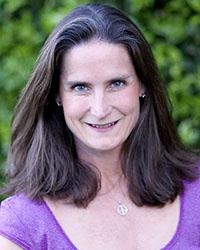 Dr. Nancy D. Kimber
Gynecologist, Nancy D. Kimber, M.D., Inc.
1990, Bachelor of Science, Microbiology, CSULB
1994, Master of Science, Nutrition, University of Health Sciences, The Chicago Medical School
1994, M.D., University of Health Sciences, The Chicago Medical School
Nancy Kimber's personal mission is to improve the lives of abused women and children. Prior to establishing a private practice, she was an obstetrician/gynecologist with Hetzler, Kimber and Medical Associates from 2000-04. In 2001, she became a Long Beach reserve police officer, working with sexual assault victims, and is a medical director/sexual assault consultant for Forensic Nurse Specialists. In 1998, she was an associate physician with Sabira Tejani, M.D., Inc. Since 2000, she has volunteered with For the Child, including currently serving as the organization's president and chairing the fundraising board in 2003-05 and 2007-09. Additionally, she sits on the Family Services and Earl B. and Loraine H. Miller Foundation advisory boards. In 2012, she received the Long Beach Press Telegram's Amazing Woman of the Year Award and was named the 2011 Child Advocate of the Year. She has supported CSULB's Young Scientists Camp scholarships and championed the creation of a summer science camp for homeless children. In 2001, she received CSULB's Community Service Award. Her significant other, Emmanuel Ladsous, is an alumnus (1984, ocean engineering). In the future, Kimber hopes to run an animal therapy program that connects abused women with abused/abandoned animals.
2012 Distinguished Alumnus
Image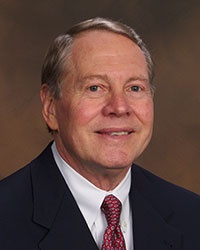 John E. Leonard
Senior Vice President, Development, Vaccinex, Inc.
1969, Bachelor of Science, Chemistry, CSULB
1973, Master of Science, Chemistry/Biochemistry, CSULB
1978, Ph.D., Biochemistry, University of California, Riverside
John E. Leonard has had a long and successful career in both academic research and in the pharmaceutical industry. During his career, Dr. Leonard has helped develop 26 biologic or small molecule drugs for treating cancer or autoimmune disease. Of these drugs, Rituxan, Zevalin and Tysabri have received commercial use approval.
After getting his doctorate, Dr. Leonard spent five years as a postdoctoral scientist at UC San Diego and another five years as an Assistant Research Biochemist participating in translational research in the Cancer Center, U.C. San Diego School of Medicine. In 1988 he joined IDEC Pharmaceuticals where he was Senior Director, Regulatory Affairs and Quality Assurance, then Vice President, Preclinical Product Development, and Vice President, Quality. Following the 2003 merger of IDEC and Biogen, Dr. Leonard served until 2005 as Vice President and Program Executive leading the Tysabri development team. From 2005 through 2008 Dr Leonard served as a consultant to various national and international biotechnology companies. In early 2009 Dr. Leonard joined Vaccinex, Inc. (Rochester, NY) where he currently holds the position of Sr. Vice President, Development.
In January 2011 Dr. Leonard and his wife, Elizabeth, formed the John and Elizabeth Leonard Family Foundation to continue their history of philanthropic giving. While attending CSULB, Leonard shared the university's academic life with his father, Earl (1974, B.S., mechanical engineering), and brother, Robert (1971, B.A., health science). A CSULB annual fund donor of more than 15 years, Leonard established the John and Elizabeth Leonard Scholarship in the College of Natural Sciences and Mathematics in 2010. He and his wife are the parents to daughter, Katherine, and son, Matthew.
2011 Distinguished Alumnus
Image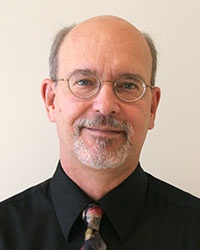 Jerome Zack
Director, UCLA Center for AIDS Research
1976, Bachelor of Science, Biology, University of California, Irvine
1980, Master of Science, Microbiology, CSULB
1987, Ph.D., Immunology, University of Texas Health Science Center at Dallas
Jerome Zack is best known for conducting innovative research on how HIV replicates and causes disease, and developing new therapeutic approaches for eradicating the virus. As the UCLA David Geffen School of Medicine's director of the UCLA Center for AIDS Research, professor of medicine, and professor of microbiology, immunology and molecular genetics, he is often featured in various popular media. The author of more than 100 scientific publications, Zack also is investigating the use of stem cells to protect HIV/AIDS patients from additional viral infection. Along with serving as the associate director of the UCLA AIDS Institute, he is affiliated with the university's Jonsson Comprehensive Cancer Center and the International Society for Stem Cell Research. He is the editor of Virology and sits on the editorial board of four medical journals. Recently, he was appointed to the National Advisory Allergy and Infectious Diseases Council. Among his proudest accomplishments is receiving an inaugural Elizabeth Glaser Scientist Award from the Pediatric AIDS Foundation in 1996. Other honors include being named the UT Southwestern Immunology Department's Distinguished Alumnus/Streilein Lecture in 2009 and receiving the Ohio State University, Center for Retrovirus Research's Distinguished Research Career Award in 2000. While attending CSULB, he played competitive tennis, a game that he pursues today as a "major hobby." Zack lives in Tarzana, Calif., with his wife Debra, and two daughters, Tami and Karina.
2010 Distinguished Alumnus
Image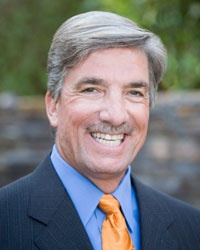 Jim Mazzo
President, Abbott Medical Optics Inc.
Senior Vice President, Abbott
1980, Bachelor of Science, Zoology, CSULB
As president of Abbott Medical Optics Inc., Jim Mazzo heads up the company's global vision care business. He also served as the Advanced Medical Optics, Inc. (AMO) chairman and CEO before it was acquired by Abbott. Prior to AMO, he held a variety of senior executive-level positions throughout a 22-year career at Allergan, including 12 years working outside the U.S. as president (Europe/Africa/Middle East region), vice president and managing director (Italy), and director of marketing (Canada). A champion of higher education, Mazzo serves on various boards and councils of regional institutions, including UCI Deans Board of Paul Merage School of Business, UCI Foundation Board of Trustees (chair) and Gavin Herbert Eye Institute Campaign Committee (chair). He is a trustee for Chapman University and the University of San Diego. Additionally, he is an International Intraocular Implant Club member and sits on the boards of AdvaMed, which assures worldwide patient access to medical technology benefits; and OCTANe, an organization devoted to accelerating innovation development for Orange County's biomedical and IT communities. Mazzo is the recipient of the 2008 Italy Man of the Year and the 2008 UCI Medal. Both his wife of 20 years, Kelly, and he received the 2008 Chapman University Citizens of the Year Award. During his CSULB undergraduate years, Mazzo was a member of the Science Club and participated in several intramurals. The Mazzos live in Laguna Beach and have two children, Nicole (25) and Christopher (21).
2009 Distinguished Alumna
Image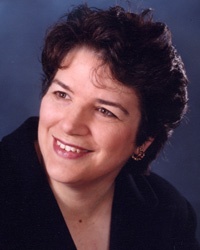 Martha Molina Bernadett
Executive Vice President of Research and Innovation, Molina Healthcare, Inc.
1985, B.A., Chemistry, CSULB
1989, MD, University of California, Irvine
2001, MBA, Pepperdine University
Martha Molina Bernadett is one of the top executives at Molina Healthcare, Inc., a $1 billion publicly traded health maintenance organization founded by her father, C. David Molina, serving more than one million low-income patients in eight states. In 1992, she started as a physician for the company, then worked her way up to vice president and general manager of the 29 Molina Medical Centers before assuming her present role in 2002. As a leader in advocacy, Bernadett founded the nonprofit Molina Family Foundation, which focuses on education and literacy and, in 2009, partnered with CSULB to present two Everybody Writes! conferences for elementary students. She has served on numerous organizations' boards and committees, including the California Health Manpower Policy Commission, L.A. County Medical Association, Long Beach City College Board of Governors and the Saban Free Clinic. Additionally, she supports the Long Beach Assistance League, YMCA and the Aquarium of the Pacific. As a CSULB undergraduate, she was active in the American Chemistry Society student chapter. While practicing as a family physician, she mentored CSULB nurse practitioner students. Bernadett has also served on the Chemistry and Biochemistry Advisory Council. Three of her siblings have also obtained CSULB degrees: brothers J. Mario (1980) and John (1986); and sister Janet Molina-Watt (1992). Bernadett is married to physician Tino Bernadett, and they have three daughters, ages 8, 17 and 22.
2008 Distinguished Alumna
Image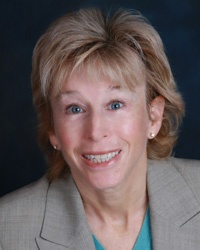 Georgia Griffiths
President, G2 Software Systems, Inc.
1973, B.A., Mathematics, CSULB
1976, M.S., Computer Science, University of Southern California
In a profession dominated by men--engineering--Georgia Griffiths distinguished herself as a power player. Thanks to interviews conducted at CSULB, she landed her first job at Hughes Aircraft as its third female engineer ever hired. She completed her M.S. in computer science from USC through a Hughes Fellowship while earning the "Cost Improvement Program of the Year" Award. She continued her years of service as a software programmer at government support contractors like TRW, where she earned the 1980 TRW systems Engineer Award. Her revolutionary "Tea Leaf Algorithm," published in Communications of ACM in 1987, afforded computer algorithms with error detection and increased speed, and still is used today. In 1989, Griffiths developed the first woman-owned defense contractor business in San Diego, called G2 Software Systems, Inc. Among its clients are the Space and Naval Warfare Systems Command, the Program Executive Office for C41 and Space, and the Department of Defense, for which she has developed mission critical applications. Her most recent recognition came in 2004, with her being named a top defense contractor by the San Diego Business Journal. She has served as a member of ATHENA Advanced Technologies, the Institute of Electrical and Electronics Engineers and the National Defense Industrial Association. Griffiths is active in the international Dressage community, board member of the San Diego Humane Society and San Diego Women in Defense. Her hobbies include Dressage, skiing, flying as a private pilot, opera and travel. She has two stepchildren and four grandchildren.
2007 Distinguished Alumnus
Image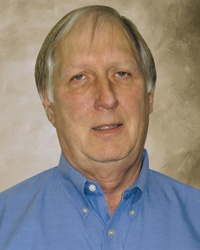 James E. DeOlden
1969, B.S., Microbiology, CSULB
1972, M.S., Biochemistry, CSULB
1983, MBA, emphasis in Finance, University of Maryland
After graduation from CSULB, James DeOlden worked for prestigious companies such as Allergan and Abbott Laboratories before founding Mediatech Inc. in 1984 in Herndon, VA. A nationally registered trademark, Mediatech Inc. is a leading manufacturer of life science products focused on cell culture and bioprocessing systems under the brand Cellgro. The principal users are renowned academic and government research institutions and pharmaceutical corporations conducting pioneering research to treat human and animal disease. In 2004, the company was named Biotechnology Company of the Year by the nonprofit Virginia Biotechnology Association. Today, Mediatech Inc. employs 150 staff and is moving to a new 100,000-square-foot facility. DeOlden attributes much of his company's achievements to the quality of science education he received at CSULB as well as the opportunity the campus provided for him to pursue his studies while working and raising a family. He remains in touch with faculty and continues to support the College of Natural Sciences and Mathematics. Mr. DeOlden is a member of Phi Kappa Phi National Honor Society, Tau Kappa Epsilon national fraternity and a board member of the Virginia Biotechnology Association. He and his wife of 41 years, Gerrye, live in Purcellville, Va., where the couple has a small horse farm and rides Western Pleasure quarter horses for a hobby. They have two sons and two grandchildren.
2006 Distinguished Alumnus
Image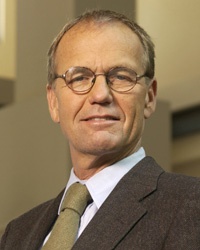 Reid H. Bowman
1969, B.S., Chemistry, CSULB
1971, M.S., Chemistry, Princeton University
1974, Ph.D., Chemistry, University of California, Santa Barbara
Reid Bowman has over 20 years of experience as a scientist and chemist in developing innovative products for major corporations. He holds 10 patents in process development chemistry and has the prestigious honor of being the youngest person ever in Dow Chemical history to attain the elite status of Associate Scientist. Currently, he is the vice president of product development and chief technical officer at Applied Process Technology (Applied) and also a co-founder of the company. A leading research scientist, featured speaker and expert in his field, Bowman has made more than 25 presentations at national conferences about the HiPOx technology, Applied's cornerstone water treatment product which he co-invented. He has published numerous technical articles in well-known trade journals including Water & Wastewater Products Magazine, Journal AWWA and the U.S. Environmental Protection Agency's Technology News & Trends newsletter. Since graduating from CSULB, he has supported the university, given seminars in chemistry and mentored a CSULB chemistry student in Dow's summer intern program. He and his wife, Claire, are active with The Rubicon, a regional professional theater they started in 1997, in Ventura, Calif. He has two daughters, three stepchildren and two grandchildren.
2005 Distinguished Alumna
Image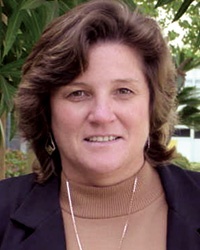 Sue Parsons
1980, B.A., Mathematics and German, CSULB
1982, M.A., Mathematics, CSULB
Born in Bellflower and raised in Long Beach, Parsons is a true California native. Her two older brothers both attended CSULB, but she is the first in her family to graduate from a university. She recalls her master's graduation ceremony with special tenderness because her father passed away only two weeks after attending. She is director and founder of the Cerritos College Teacher Training Academy (TRAC) and has taught at Cerritos College for 19 years as an associate professor of mathematics. She served as president for 2004-05 of the National Association of Community College Teacher Education Programs (NACCTEP), which she helped to establish, and was saluted in 1999 by the Association of Community College Trustees as the Outstanding Faculty Member of the Year. She was a contributor to the 2004 book titled "Partnering to Lead Educational Renewal: High-Quality Students, High-Quality Teachers," authored by CSULB Dean Jean W. Houck, Associate Vice President Kathleen C. Cohn, and Carl A. Cohn, former Long Beach Unified School District superintendent. She has obtained more than $2.5 million in state and federal grants and served from 2001 to 2004 on the National Academies Mathematical Sciences Education Board. She enjoys attending music, theater and sports at CSULB.
2004 Distinguished Alumnus
Image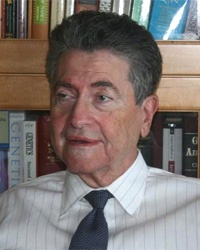 Alec D. Keith
1962, B.S., Zoology, CSULB
1966, Ph.D., Genetics, University of Oregon
Alec Keith has walked the halls of academia, performed pioneering research, and chaired the board rooms of industry. A degree from CSULB helped lay the foundation for this success: "I received a very good education at Long Beach State," said Dr. Keith, where he graduated Phi Beta Kappa in just three years. Following his PhD in genetics from University of Oregon, he had a distinguished academic career as a professor at UC Berkeley and later Pennsylvania State University. Over a fifteen-year period, he published more than 100 original papers, achieving international recognition for his pioneering work combining genetics, chemistry and physics to detail the functions of biological membranes. In 1979 Alec Keith turned his scientific expertise to the commercial market where, as head of R&D at Key Pharmaceuticals, he successfully commercialized his pioneering transdermal drug delivery research into a transdermal patch for nitroglycerin that has transformed the treatment of individuals suffering angina and congestive heart failure. Dr. Keith left Key in 1983 to form his own company, Zetachron, which later merged with Watson Pharmaceuticals. Keith served as Chairman of Watson until 1996, leading its growth to a $5.3 billion company. He is currently chairman of Gray*Star Inc., which designs and markets irradiators for the food industry, and serves as an adjunct faculty member in chemistry at the University of Hawaii at Hilo.
2003 Distinguished Alumnus
Image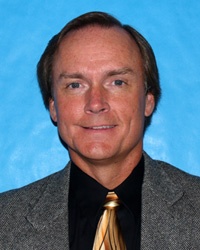 Stephen L. Pentoney, Jr.
1983, B.S., Chemistry and Biochemistry, CSULB
1987, Ph.D., Analytical Chemistry, UC Riverside
Among Steve Pentoney's proudest achievements was his induction into Beckman Coulter's Inventors Hall of Fame for his contributions toward developing the firm's automated DNA sequencing system that is used worldwide in scientific research. He is director of advanced chemistry for Beckman Coulter's Advanced Technology Center. Based in Fullerton, the $2 billion company has offices in 130 nations that are involved in biomedical research and development of medical instruments and products. In addition to his research, he organizes science demonstrations for the firm's Bring Your Kids to Work Day. "I also present science lectures and demonstrations for K-12 students and teachers. I have even been known to give science lectures and demonstrations to my youth sports teams," he said. He praised Emeritus Professor Kenneth Marsi and current Professor Stuart Berryhill for encouraging him to pursue a doctoral degree. Entering Long Beach uncertain about a career, "I cannot say enough about how right CSULB was for me," Pentoney remarked. "CSULB faculty members played an important role in both my education and in key career decisions. I am confident that CSULB remains an excellent choice for a large number of students who will benefit from a university environment where teaching and quality instructors are a priority."
2002 Distinguished Alumnus
Image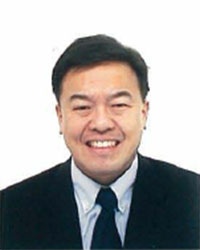 Ron Tani
1984, B.S., Business Administration—Operations Research, Cal Poly Pomona
1986, B.A., Mathematics—Statistics, CSULB
"CSULB completely fulfilled my need for personalized instruction and for finding instructors who cared about their students and on purely teaching," said Ron Tani, vice president of the AIG SunAmerica Life Companies, a national insurance firm based in Los Angeles. "My relationship with people at the university has truly proven to be a wonderful lifelong experience." He described Professor Daniel G. Martinez as "my trusted mentor and friend. He spent much personal time and energy to make sure I was well-rounded for my career and taught me not only how to apply mathematics to my career, but also persistence and ethical principles." Tani subsequently founded a scholarship named for Martinez and continues to raise funds to help students further their education. Tani has found success in the actuarial field—the study of potential financial risk of future events. He joined AIG SunAmerica in 1995 as a director of product development and then became vice president of AIG SunAmerica Financial before being named to his current position in 2000. Tani and his wife, Julie, director of marketing research and development for Transamerica, live in Manhattan Beach.
2001 Distinguished Alumna
Image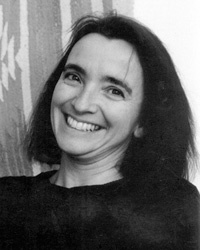 Bette Korber
1981, B.S., Chemistry, CSULB
1988, Ph.D., Chemistry/Immunology, California Institute of Technology
Geneticist Bette Korber was already known throughout the world for her research on AIDS before making a new discovery about 16 months ago that the human immunodeficiency virus existed around 1930, much longer than previously thought. Her work to analyze the virus's evolutionary history was done using one of the world's fastest computers at Los Alamos National Lab where she spends most of her time as the team leader for an international AIDS database. The New Mexico researcher, who holds postdoctoral fellowships from Har-vard and Los Alamos, also is a part-time faculty member at the Santa Fe Institute where she studies bio-complexity and evolution and pediatric AIDS. Her work in the latter area earned Korber the title of Elizabeth Glaser Scientist, an award presented by Hillary Clinton in 1997. It takes 17 pages to list this CSULB alumna's many professional activities, honors, publications and presentations. Korber's ties to Long Beach State include her father, now deceased, a sociology professor, her mother, a graduate in nursing, and her older sister with a bachelor's degree in journalism. She and her husband, a physicist, have two sons, ages 7 and 11.
2000 Distinguished Alumnus
Image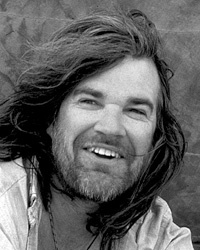 Mark A. Norell
1980, B.S., Zoology, CSULB
1983, M.S., San Diego State University
1986, M.Ph., Yale University
1988, Ph.D., Yale University
Mark Norell has captured the attention of the scientific world and the general public with his research on dinosaurs. The curator and chair of the Division of Paleontology at the American Museum of Natural History in New York has had his work profiled in such publications as National Geographic, Science News and Sports Afield with cover stories in Time and Newsweek magazines, and featured in documentaries for the Discovery and History channels. Young readers will find his influence in several children's works including "My Little Book of Dinosaurs." His extensive honors include Time magazine's Top 10 Science Stories of the Year in 1994 and '96, Scientific American Young Readers Book Award of 1995 and Macy's Leader of New York City for 1998. Norell also finds time to mentor students, supervise interns and work with teens on Westinghouse prize projects. The CSULB alum is most proud of discoveries he and his team made in the Mongolian Gobi desert which he says are rewriting the history of dinosaur evolution.
1998 Distinguished Alumna
Image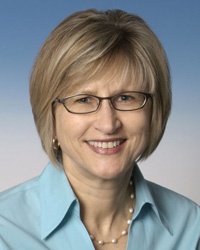 Marianne Marsi
1978, B.S., Chemistry, CSULB
1982, Ph.D., Organic Chemistry, UCLA
Marianne Marsi has an illustrious record of scientific achievement while also demonstrating her excellent managerial skills. Working at E.I. DuPont de Nemours and Co. in Wilmington, Delaware, she has published and patented her research and had an invention taken to commercialization—a rare occurrence. The seeds for her success were planted in early childhood by her father, Ken Marsi, a recipient of the California State University Trustees' Outstanding Professor Award and a CSULB chemistry professor for more than 35 years. "While I never took a class from my father, he certainly had a big impact on me!" she says. Also, Marsi notes, "Chemistry majors had a special camaraderie that was nurtured by the department through activities on and off campus." Starting as a chemist in DuPont's world-renowned Central Research Organization in 1984, Marsi has advanced to technical services and applications development manager for Teflon, a position she's held since 1997. Marsi and her husband, Lewis Manring, also a technical manager at DuPont, have two children.
1997 Distinguished Alumnus
William A. Wilson
1963, B.S., Physics, CSULB
1964, M.S., Physics, UC San Diego
1966, Ph.D., Physics, UC San Diego
William Wilson learned to love physics while a student at Long Beach State. Those roots have led to a successful 29-year career with Boeing (formerly Rockwell International and North American Aviation), where his credits include two patents, 1992 Rockwell Corporate Engineer of the Year, 10 Department Engineer of the Month awards and other recognitions. Presently, he's team leader for shipboard and land-based sonar systems and the leading authority for all of sonar technology within the Marine Systems Division at Boeing. Wilson has worked on a vast number of defense-related projects. He has attained an international reputation for his expertise in torpedo detection and classification. His pioneering work related to shipboard sonar systems is widely accepted by the U.S. Navy and navies of most foreign countries. This former part-time faculty member at CSULB enjoys camping and jazz and chamber music. He and his wife, Susan, have two children, Randolph and Cynthia.
1996 Distinguished Alumna
Erika Schneider
1981, B.S., Chemistry, CSULB
1985, Ph.D. Physical Chemistry, UC Berkeley
Erika Schneider has built a career with so many triumphs, it takes seven pages to list them all in small print, single-spaced. She graduated magna cum laude from CSULB and has used her education to outdo herself time and again as a research scientist, an acting program manager and a team leader for the General Electric Research and Development Electronic Systems Lab. As an interventional and diagnostic applications team leader, she helped develop and implement clinically applicable technology for cardiac function, magnetic resonance and Image-Guided therapy. She is a member of the American Association of Physicists in Medicine and the Society of Magnetic Resonance in Medicine. As an undergraduate research student, she investigated the oxygenation characteristics of hemocyanin and probed the liquid state structure of rigid disks and spheres. Schneider is especially proud of her service as an Oppenheimer Fellow at England's University of Cambridge. She counts her time at CSULB as helping to build the foundation for and providing the opportunities to perform interdisciplinary research.
1995 Distinguished Alumnus
Per B. Christiansen
1964, B.S., Chemistry, CSULB
The blue skies over Southern California have a better chance of staying that way thanks to the hard work and innovation of Per B. Christiansen. As President and Chief Executive Officer of Nalco Fuel Tech, an air pollution control company, he supervises the development and marketing of new technologies designed to reduce nitrogen oxides produces by the combustion of fossil fuels from stationary sources. He joined Nalco in 1969 as a district representative in the Water Treatment Chemicals group and was promoted to product specialist in 1971. Then came product manager in 1972, marketing manager in '73, district sales manager in '76, regional sales manager in 1982, general marketing manager in 1985 and in 1986, promotion to General President and CEO of Nalco Fuel Tech, a joint venture of Nalco Chemical Co. and Fuel Tech N.V. of England. Christiansen was born and raised in Aagersted, Denmark, before arriving in the U.S. when he was 16. He and his wife Linda have three children, Michael, Robert and Diana, as well as two grandchildren. Christiansen has the kind of handle on success that allows him to describe his proudest accomplishments as his children and family.
1994 Distinguished Alumnus
John Bacich, Jr.
1967, B.S., Microbiology, CSULB
When John Bacich transferred to CSULB from USC looking for a better undergraduate experience, he began a career that saw him named in 1992 as president of the Glendale-based Hyland Division of Baxter Healthcare Corp. He started with the Hyland Division in 1968 the year after graduating from CSULB where he served as vice president/general manager of operations. He also managed Baxter's biotechnology operations in Hayward where he was part of a team that launched the first genetically engineered treatment for hemophilia. But Bacich is the kind of person who says that kind of miracle takes a back seat to his wife of 24 years Michelle, and their children, John and Janeen. He was also responsible for the development of a new 20-acre biotechnology operations "campus" in Thousand Oaks slated for opening next year. He is active with the American Red Cross and serves on CSULB's Microbiology Board.
1993 Distinguished Alumnus
Image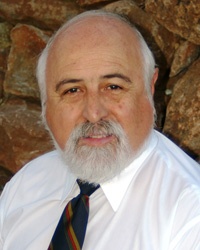 Paul D. Romero
1970, B.S., Zoology, CSULB
1975, M.A., Biology, CSULB
Paul Romero's concern for the environment has earned him recognition across the country. He helped create the Riverside County Regional Park and Open-Space District, the first in California since 1975, and has served as general manager of the district since 1990. He also has developed a multiple-species habitat conservation plan for Riverside County which is cited as a model for the nation. In recognition of his contributions, Romero has been named Conservation Cooperator of the Year by the West End Resource Conservation District and was presented with an Environmental Leadership Award from the city of Riverside. The Carson resident served as parks director of Riverside County from 1985 to 1990 and from 1989 to '91, was executive vice president, programs, for the Boys Scouts of America, Inland Empire. Romero's contributions to CSULB include his service as a founding member from 1986 to 1988 of the Biology Advisory Council.
1992 Distinguished Alumnus
William C. Lake
1967, B.S., Chemistry, CSULB
1968, M.S., Chemistry, CSULB
1973, Ph.D., Biochemistry, Purdue University
As director of hematotherapy research and development for Baxter Healthcare Corporation, William Lake works at the cutting edge of medical technology. Currently he's perfecting systems to remove tumor cells from bone marrow. That means cancer patients will no longer have to wait for a compatible donor–––a hope only one in four realize; instead their own marrow can be purged of cancer cells and used for transplant. Baxter's technology will bring the system, already used in a few major institution to local hospitals. Equally exciting gene therapy applications are at their earliest stages of development. Baxter and his division are working on systems to isolate the bone marrow's stem cell–––thought to give rise to all cells circulating in blood–––to make it possible to correct genetic and metabolic deficiencies. A prolific writer with a number of patents to his credit, Dr. Lake brings his exceptional perspective to the classroom as the Chemistry Department's first and only adjunct professor. In addition, he's a member of the Chemistry and Biochemistry Advisory Board and co-chairman of the Chemistry Campaign Committee.
1991 Distinguished Alumnus
Image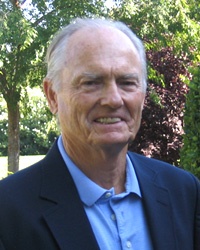 Fred H. Dorer
1961, B.S., Chemistry, CSULB
1965, Ph.D., Chemistry, University of Washington, Seattle
As academic vice president at California State University, Bakersfield, Fred Dorer plays a key role in planning and supervising that institution's growth and development. Since he joined the campus in 1984, enrollment has increased more than 50 percent and about half of the permanent faculty have been hired. Not only has CSULB increased in size but its academic programs have expanded and achieved national accreditation. Within the CSU system, Fred has provided administrative leadership at Sonoma State University as a dean and then provost for four years and has helped shape policy through key committee assignments in the Chancellor's Office. A recognized authority in chemical reaction kinetics, he spent a year in Washington, D.C. working with the National Science Foundation.
1990 Distinguished Alumnus
Image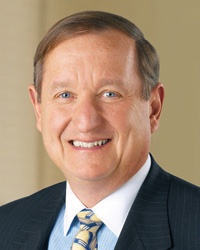 James R. Miller
1972, B.A., Geology, CSULB
1976, M.S., Geological Engineering, Colorado School of Mines
It takes more than missiles and a hurricane to stop James Miller who recently became president and chief executive officer at Schaefer Dixon Associates, a leading environmental and geotechnical firm in Irvine. For 10 years, he worked with the Air Force on various ballistics missile systems and helped clean up an oil spill resulting from Hurricane Hugo. After obtaining his B.A., he joined Earth Technology/Ertec Western in 1973 as a staff geoscientist and ultimately became president of its western subsidiary. He is a member of the Association of Engineering Geologists, the Geological Society of America, the American Association of Petroleum Geologists and other professional societies. James and his wife, Darla, are the parents of daughter Erin and sons Brian and Jonathan.
1989 Distinguished Alumnus
Image
Jack H. Dean
1965, B.S., Microbiology, CSULB
1968, M.S., Medical Microbiology, CSULB
1972, Ph.D., Molecular Biology, University of Arizona Medical Center
2005, Honorary Sc.D., University of Arizona
Before her passing, CSULB microbiology professor Ruth Russell recalled Jack Dean as a student who was bright, organized, and a well-focused young man with a promising future. Forty years and numerous accolades later, Dr. Dean has proven her early assessment true. Retiring in 2006 as the President of U.S. Science and Medical Affairs at Sanofi-Aventis, he has solidified his reputation as a specialist in drug safety and also pioneered the new specialty of immunotoxicology. During his 18 year tenure at Sanofi, he investigated the safety of numerous compounds which led to the registration of 8 new drugs, notably Plavix, Eloxatin and Ambien CR. After working at several U.S. government and health organizations, his contributions to medical and pharmaceutical research have been recognized internationally, from the U.S. Department of Health Services to the French Republic which awarded him a "Chevalier" of the Legion of Honor in 2006. He also received an honorary doctorate of science from the University of Arizona.
He is a diplomat of American Board of Toxicology, Fellow of the Academy of Toxicology and past president of the Society of Toxicology. He has shared his prolific research findings, published in 7 books and 230 journal articles, with students as an adjunct professor at the University of North Carolina, Chapel Hill, and Duke University. Continuing his commitment to education, he is currently a part-time consultant on drug development and drug safety issues and a research professor in the departments of Pharmacology and Toxicology, College of Pharmacy, and Pharmacology, College of Medicine, at University of Arizona. He also serves on the board of trustees of the Health and Environmental Sciences Institute (HESI) and Critical-Path Institute.
1988 Distinguished Alumnus
Leland R. Hill
1967, B.A., Biology/Chemistry, Southern Illinois University
1974, M.A., Biology, CSULB
Lee is Director of the Port of Long Beach where he is responsible for formulating policies to evaluate development and improvement projects, complete cost analysis and develop strategic plans to implement port development. An employee of the Port since 1977, Lee's first assignment was as an Environmental Specialist which provided him extensive interfacing with federal, state and local environmental agencies. The special projects for which he has received international recognition are as Project Director of World Trade Center, and Project Director for the 2020 Plan and the Port of Long Beach's Strategic Plan to the year 2000. He is currently working on an MBA Degree at Pepperdine University and serves as the president of the Propeller Club, Los Angeles/Long Beach Chapter. CSULB alumni also remember him as a Past President of the CSULB Alumni Association, a position he filled with enthusiasm and integrity.
1987 Distinguished Alumnus
Robert O. Hutchins
1961, B.S., Chemistry, UC Berkeley
1962, M.S., Chemistry, CSULB
1966, Ph.D., Organic Chemistry, Purdue University
Hired by Drexel University in Philadelphia in 1968 as a chemistry professor, Robert is now chair of his department. He has won three awards from Drexel for his teaching and research and, he says, teaching and interacting with undergraduate and graduate students has been the most enjoyable and satisfying aspect of his career. Research and research advising have been the key components of his work, and he is proud to have been able to direct 11 students toward their PhD degrees. His own research has been supported by the National Science Foundation, the Petroleum Research Fund, the Department of the Navy and several industrial companies.
1986 Distinguished Alumnus
Image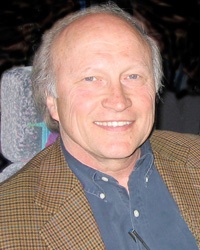 Dean Bok
1960, B.A., Biology, Calvin College
1965, M.S., Biology, CSULB
1968, Ph.D., Ph.D., Anatomy, UCLA
Having begun his career as a science teacher at Valley Christian High School in Cerritos, and teaching assistant at CSULB while pursuing his masters, Dean continued on to UCLA for his doctorate in anatomy and ophthalmology at UCLA, he has been honored with many awards including the William and Mary Greve International Research Scholar Award, an endowed chair through the Dolly Green Professorship in Ophthalmology and the very prestigious Jonas Friendenwald Award. From 1972-1978 he served as Associate Director, Jules Stein Eye Institute.