Explore Environmental Science and Policy Degrees
In the Environmental Science and Policy Program you will study how our actions as humans impact the environment that we live in, and how we can use policy, law, and economics to address those impacts. Environmental Science and Policy is concerned with the scarcity of natural resources, with conserving the resources that remain, and with understanding how we pollute our environment in terms of our precious shared resources like air and the ocean. The field is also concerned with how climate can change our environments, and how these changes impact ecosystems and humans.
---
Undergraduate Degree Programs
The program offers both Bachelor of Arts (B.A.) and Bachelor of Science (B.S.) degree programs to meet the diverse career interests of students.
B.S./B.A. Environmental Science and Policy
Image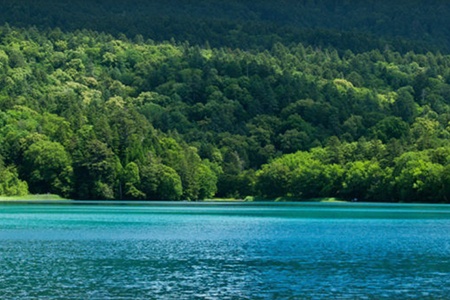 Environmental Science and Policy is inherently interdisciplinary, and includes the fields of anthropology, biology, chemistry, earth science, ecology, economics, geography, geology, and political science. By studying Environmental Science and Policy, you will develop:
a broad understanding of Earth systems.
the ability to apply Economic principles to analyze environmental problems.
the ability to integrate legal principles with environmental science and policy.
the ability to work as a member of an interdisciplinary team to solve environmental problems.
the ability to apply natural and social sciences to solve an environmental problem.
Learn more about the undergraduate degree programs in Environmental Science and Policy.
---
Graduate Degree Program
The Environmental Science and Policy Program offers the following graduate degree program.
M.S. Sustainability Management and Policy
The Master of Science in Sustainability Management and Policy is designed to provide students with the advanced and highly sought-after expertise needed in the field of sustainability management. The program provides training designed to prepare students to apply the concepts of sustainability within an organization and the regulatory environment by engaging them in advanced and in-demand training.
This program will provide a transdisciplinary graduate degree that will empower students with technical, managerial, and problem-solving skills to guide the decision-making process in the context of sustainability. The curriculum design objective is to offer a balance between theory and application by illustrating the holistic dynamics of social, economic, environmental, business, and technical systems.
Learn more about the graduate degree program in Environmental Science and Policy.
---
What Our Alumni are Doing
Students who have graduated from our program have gone on to do some awesome things. Here are just a few.
Ashley Alonzo
Image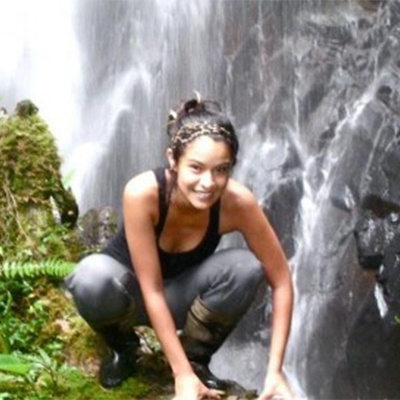 Chontachaka Ecological Reserve in Peru
Ashley worked for a reforestation project in the Manu National Park located in the Peruvian Amazon, where she participated in linear transecting, helping clear the area of invasive species (mostly bamboo) to plant tree saplings. Having long wanted to go abroad, Ashley received both the benefits of travel but also a unique opportunity to apply her knowledge from Environmental Science and Policy courses in the field. "It was nice to apply my knowledge to what I was doing. I gave mini lectures to the tourists that came to the reserve and spoke about the importance of the reforestation project."
Cameron Jones
Image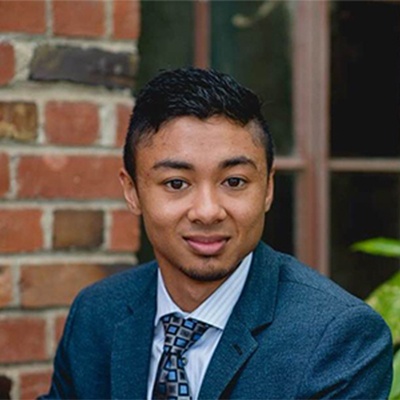 AECOM
Cameron is a staff engineer focused on wastewater. His job consists of designing and optimizing wastewater treatment plants, with a focus on improving energy efficiency and increased nutrient removal. In the bigger picture, wastewater treatment is important because it reduces the amount of wastewater discharged into rivers and oceans, and improves the health of environment.
Dominque Vitti
Image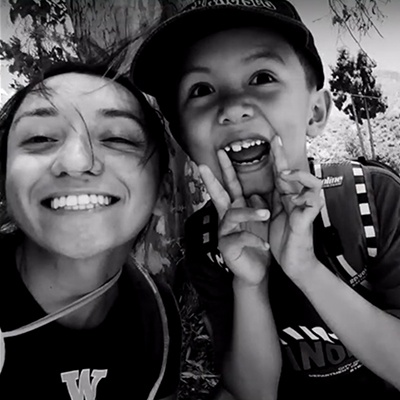 San Gabriel Leadership Academy
Dominque partnered with the Panorama City Recreation Center and held three workshops where she taught kids about the importance of the San Gabriel Mountains and nature itself. Panorama City is a park-poor city and she wanted kids to experience nature for themselves. Her project culminated with a hide in Big Tujunga Canyon and the kids made a poster for their local representative to promote more green and open space in Panorama City.
Learn more about the alumni in Environmental Science and Policy.
---
Environmental Science and Policy Club
The student-run CSULB Environmental Science and Policy Club spreads awareness, education and appreciation of the environment as well as promote sustainability both on and off campus. The club is active within the local community, and sposors numerous events such as coastal clean-ups, hikes, plant restoration projects, Earth Week and Earth Day, festivals, conferences, and guest speakers.
Learn more about the Environmental Science and Policy Club.
Image