Explore Earth Science Degrees
The Earth Science Department (formerly Geological Sciences Department) is a student-centered program that provides undergraduate students with substantial laboratory- and field-based instruction and opportunities to participate in research. Our program has a proud tradition with a continuing commitment in preparing our students for professional careers or further post-graduate education.
Because we are located 10 minutes from the beach, one hour from the mountains and the San Andreas Fault, and two hours from the desert, our students have a unique opportunity to study a variety of interesting and important geological features.
---
Undergraduate Degree Programs
The Earth Science Department offers 2 undergraduate degrees.
B.S. Earth Science
Image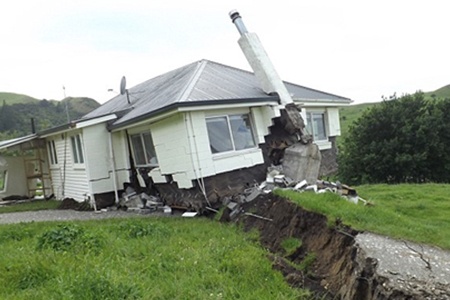 Earth Science is designed for those students considering a professional career in environmental, geotechnical, or engineering geology. This focuses more on water, environment, and surficial processes that impact people. Earth Science also provides a fundamental education in geology that prepares students for graduate studies in the geological sciences. It includes courses in surficial geology, such as geomorphology and hydrology.
B.S. Geology
Image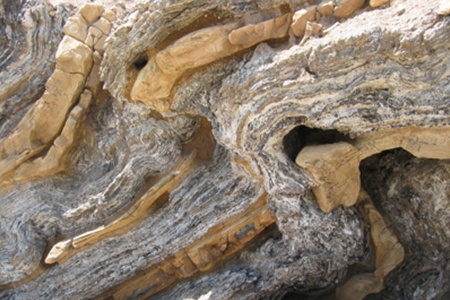 Geology provides training in the geological sciences for those planning to pursue professional careers in the natural resource industry or enter a graduate degree program. This focuses more on the "solid-Earth" aspects of the geosciences. Students explore fundamental geological processes, cultivate skills in integrative three-dimensional geological thinking, and engage in laboratory and field experience, and pursue interests in the many subdisciplines of the geological sciences.
Learn more about the undergraduate degree programs in Earth Science.
---
Graduate Degree Programs
The Earth Science Department offers the following graduate degree program.
M.S. Geology
The Geology M.S. is a comprehensive program of courses coupled with appropriate thesis projects . Within geology, students specialize in any of a number of sub-disciplines including environmental geochemistry, hydrogeology, marine geology, petrology, paleontology, petroleum geology, sedimentology, stratigraphy, structural and field geology, geophysics, and paleoclimatology.
Learn more about the graduate degree program in Earth Science.
---
Research
Undergraduate and graduate students engage in research with their faculty mentors. Earth Science (also known as Geology, Geoscience, Earth Systems) includes the study of the rocks, tectonics, earthquakes, the ocean, and environment – in the past, present and predicting the future! We work in the laboratory, in the field, on land and at sea and in lakes. We study water supplies and natural resources. Long Beach Earth scientists do research throughout the Pacific Ocean and on islands, in Asia, the Middle East, South America, Europe and all across North America.
Earth Science is a field- and laboratory-based, multi-disciplinary science that integrates the principles of chemistry, physics, biology and mathematics in the study of Earth processes and history. Earth Science deals with vast distances, deep time and nanoscale features and processes.
The Environmental Geochemistry Research Group focuses mainly on the multiple aspects of the dynamic carbon and water cycles. They study the transfer of inorganic carbon from continental reservoirs to the ocean via rivers, and how urban and agricultural development can impact that transfer. They also study the processes that control groundwater recharge and the interaction between groundwater and surface water reservoirs. The group conducts research at the watershed scale, meaning they perform geochemical surveys and collect and analyze stream, groundwater, rainfall, soil and bedrock samples in an effort to discern the geochemical evolution of carbon and water as they migrate through the watershed.
Learn more about faculty research in Earth Science.
---
Careers in Earth Science
Image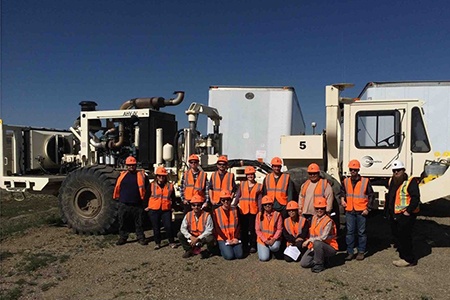 Earth Scientists are scientific detectives who uncover the past, investigate the present and predict the future of Earth. For example, geologists determine where it is safe to live, where to find essential resources, how to deal with pollution and environmental changes, and how to remediate the damage to Earth. Students who enjoy working and recreating outdoors and are curious about how the world around them works will find this field a rewarding area of study.
According to the US Bureau of Labor Statistics, "The need for energy, environmental protection, and responsible land and resource management is projected to spur demand for geoscientists in the future."
Earth Scientists don't just study rocks, volcanos and earthquakes – most actually work on underground and surface water supplies, cleaning up pollution, developing green energy, understanding climate change and figuring out the safe places to build and live.